Nissan Class Action Lawsuit Filed Over Dangerous and Defective Emergency Braking Features
March 03, 2022
By: Russell Maas
A class action lawsuit against Nissan alleges that the Japanese auto-maker has intentionally concealed information about a defective radar sensor in its automatic emergency braking software, which may increase the risk of an auto accident.
The complaint (PDF) was filed by a group of plaintiffs in the U.S. District Court Middle District of Tennessee on February 15, indicating the company has known about design defects in several models of Nissan vehicles equipped with sensors used in Forward Emergency Braking (FEB), Automatic Emergency Braking (AEB) and Forward Collision Warning (FCW) systems.
Despite evidence of high failure rates, rather than addressing the problems, Nissan continued to manufacture, market and sell the vehicles, according to the lawsuit.
Ten different model year Nissan vehicles are equipped with Continental ARS-410 radar system used in the design of FEB, AEB, and FCW systems, which the complaint indicates may falsely identify obstacles ahead and engage the braking systems, or may malfunction and unexpectedly disable the emergency braking software without notice to the driver.
Plaintiffs argue that not only has Nissan known of the defects prior to vehicle production, but that both scenarios presented by the defective Continental ARS-410 radar systems pose an unreasonable safety hazard to drivers, passengers, other motorists, and pedestrians.
The complaint cites several Nissan AEB failure reports submitted to the manufacturer, including an incident on December 31, 2017, when the owner of an impacted vehicle was traveling at approximately 35mph when the FEB system unexpectedly activated, bringing the vehicle to a screeching halt in the middle of a multi-lane road.
Another customer complaint indicates that on December 22, 2017, she was slowly approaching an intersection in an impacted vehicle when the AEB activated suddenly causing the vehicle to jerk her forward. The customer states that while decompressing the brake the car jolted forward colliding with the vehicle in front of her.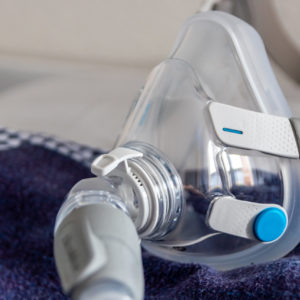 Did You Know?
Millions of Philips CPAP Machines Recalled
Philips DreamStation, CPAP and BiPAP machines sold in recent years may pose a risk of cancer, lung damage and other injuries.
Learn More
Plaintiffs claim Nissan has been aware of the sensor failure incidents since pre-production, and subsequently received more than 90 consumer complaints, warranty claims, and dealership repair orders indicating similar problems stemming from the collision avoidance systems.
However, rather than issuing a recall and offering a suitable repair to customers, Nissan intentionally concealed and suppressed FEB defects knowing they would be able to sell more vehicles and avoid a costly repair process, the lawsuit states.
The group of plaintiff's from Tennessee are seeking class action status to pursue damages on behalf of similarly situated owners of 2019 through 2021 Maxima, 2020 through 2021 Sentra, 2019 through 2021 Altima, 2020 through 2021 Versa, 2017 through 2021 Rogue Sport, 2020 through 2021 Kicks, 2017 through 2020 Rogue, 2021 Armada, 2018 through 2021 Leaf, 2019 through 2021 Murano, and 2020 through 2021 Titan, equipped with Continental ARS-410 radar systems.
The lawsuit states that had consumers known of the sensor defects in Nissan vehicles they would have chosen a different vehicle, or paid substantially less, or would not have paid a premium for the upgradable feature, in some cases.
Plaintiffs state that as a direct and proximate result of Nissan's failure to warn and deceptive sales practices, consumers have been left liable for costly repairs and a vehicle with a diminished value due to the defect.
The class action lawsuit brings forth claims of fraudulent omission, unjust enrichment, unfair and deceptive trade practice violations, and others, seeking an order from the court to award compensatory and punitive damages exceeding $5,000,000.
Jamie

September 1, 2023 at 8:10 am

My 2018 Rogue has has this issue for almost 2 years and Nissan can never find an issue. My car tends to think I am going to get in an accident while going through completely empty intersections. Coincidentally it's is triggered by specific traffic lights in my area. My AEB has gone off a handful of times and I now have to drive very carefully. I am constantly thinking when will my car just randoml[Show More]My 2018 Rogue has has this issue for almost 2 years and Nissan can never find an issue. My car tends to think I am going to get in an accident while going through completely empty intersections. Coincidentally it's is triggered by specific traffic lights in my area. My AEB has gone off a handful of times and I now have to drive very carefully. I am constantly thinking when will my car just randomly break next. I have inquired about the current class action lawsuit, but nothing has come out of it so far. Unfortunately, I am past the lemon law in Pennsylvania and now I am stuck with this car until I can afford to buy a new one.

Brandon

March 27, 2023 at 4:22 pm

Was driving home last week in my 2019 Nissan Rogue Sport, on a completely empty road in front of me, and my car all of a sudden felt like It was grinding and went from 50-15ish in seconds. I was lucky It was empty at the moment, but could've been very dangerous. I called Nissan as my car is still under warranty, and they said It sounds like my sensor is dying, but that my car is safe to continue t[Show More]Was driving home last week in my 2019 Nissan Rogue Sport, on a completely empty road in front of me, and my car all of a sudden felt like It was grinding and went from 50-15ish in seconds. I was lucky It was empty at the moment, but could've been very dangerous. I called Nissan as my car is still under warranty, and they said It sounds like my sensor is dying, but that my car is safe to continue to drive until I could bring It on this upcoming Wednesday

Barbara

January 8, 2023 at 8:06 am

How do you join the suit

M

January 5, 2023 at 6:14 pm

Hello, We as well almost got killed by the malfunction that Nissan is trying to cover up. We drive Nissan Rogue 2017 and the automatic break hit by itself while we were driving on the highway at 70 miles an hour. We were lucky there was no one behind us. Currently we have our dash board lid up with the symbol for the break and malfunction written across it after the break hit unexpectedly agai[Show More]Hello, We as well almost got killed by the malfunction that Nissan is trying to cover up. We drive Nissan Rogue 2017 and the automatic break hit by itself while we were driving on the highway at 70 miles an hour. We were lucky there was no one behind us. Currently we have our dash board lid up with the symbol for the break and malfunction written across it after the break hit unexpectedly again just 2 days ago.

Adam

December 25, 2022 at 3:25 pm

December 25 2022, in Ontario Canada. Traveling on the 401 highway at 80km/hr the 2019 rogue sv just went out of control. The vehicle revved high and the braking system engaged. Nothing infront of me but nothing but big trucks barreling toward me. I got over to the shoulder and checked the nissan symbol, windshield camera and the bumper to find nothing. I limped off the highway.

Aaron

December 19, 2022 at 3:36 pm

December 15th 2022 my 2021 nissan sentra tried to murder me, it was raining and I was driving around 55-60 on 41 in lee county Florida, the speed limit is 65 where I was, but because of the rain I drove 55-60, then all the sudden the dash lights up blinking red with the⚠️ and locks the brakes up causing the car to lose control and start sliding sideways into the median and almost right in front of[Show More]December 15th 2022 my 2021 nissan sentra tried to murder me, it was raining and I was driving around 55-60 on 41 in lee county Florida, the speed limit is 65 where I was, but because of the rain I drove 55-60, then all the sudden the dash lights up blinking red with the⚠️ and locks the brakes up causing the car to lose control and start sliding sideways into the median and almost right in front of a semi truck in the incoming lane, I would have no doubt been killed if the car would have stopped 2 feet from where it did, this so-called feature is a danger to everyone on the road, this issue has happened several times with my sentra, but this time it was almost catastrophic.

Yon

November 27, 2022 at 5:49 pm

Could have been killed! I live in Dallas, TX and have a 2019 Nissan Armada SL. I have had issues with the AEB system on an off since I bought the vehicle new. I've had it in the shop three times, but every time they said they could not find anything wrong with it. Last Thursday mourning I was traveling to Louisiana for Thanksgiving with my wife, two kids, and dog when the front collision warnin[Show More]Could have been killed! I live in Dallas, TX and have a 2019 Nissan Armada SL. I have had issues with the AEB system on an off since I bought the vehicle new. I've had it in the shop three times, but every time they said they could not find anything wrong with it. Last Thursday mourning I was traveling to Louisiana for Thanksgiving with my wife, two kids, and dog when the front collision warning came on, the front end became unstable, and the accelerator became harder to press. I was doing about 70 mph in the rain. I immediately worked my way over to the exit, having to press harder on the accelerator, and pulled in to a rest station. I turned the car off and back on, and the warning light went away. As soon as I got back on the interstate and up to about 70 mph, the same thing happened. The system activated when it should not have (FAILED) and sent us spinning off the highway head on into the center divider barrier, then back out across three lanes of traffic to finally end up on the right shoulder. We are extremely lucky no other cars plowed into us when we came back across the three lanes of the interstate. Everyone was ok except my wife's hand from one of the airbags that deployed. The Armada is totaled, and I doubt I will ever own another Nissan.

Skylar

August 17, 2022 at 8:25 pm

Today we where on our way home from the hospital from having a Aortobifemoral bypass surgery an have over 30 staples in my stomach an our brand new 2022 frontier truck lock the breaks up an tryed to kill us on the interstate

Lisa

August 10, 2022 at 1:15 pm

I live in Pittsburgh and purchased a 2021 Altima in June of 2021 and have been having the same problem with the AEB system. I have been dealing with the dealer and the District Technical Service Manager who don't seem to know what is wrong.

Kyrem

June 16, 2022 at 7:30 am

They stole my identity car money also because I never sign a contract with them they refused to give me a copy so I call 911 now I'm not allowed on property

Douglas

June 1, 2022 at 11:09 am

Aeb failure.product liability.

Paulette

May 17, 2022 at 7:09 pm

I live in Tampa Bay and my 2018 Kicks AEB light keeps coming on HELP
"*" indicates required fields