Surgical Heater-Cooler Devices Carry Risk of Deadly NTM Infections, FDA Warns
October 14, 2021
By: Irvin Jackson
Two years after a number of heater-cooler infection lawsuits were settled for hundreds of millions of dollars, federal regulators are again warning about a serious infection risk from the surgical devices, and announcing several new recalls.
On October 13, the U.S. Food and Drug Administration (FDA) sent a letter to health care providers warning about the ongoing risk of Nontuberculous mycobacteria (NTM) infections linked to heater-coolers, which are used to regulate blood temperature during cardiothoracic surgery.
The warning includes the announcement of four heater-cooler recalls, including two calling for the complete discontinued use of some devices.
The FDA indicates two heater-cooler manufacturers, CardioQuip and Gentherm Medical LLC, sent letters to their customers this summer, indicating they were updating the labeling with interim strategies designed to reduce the risk of NTM infections, while they continue to test for the proper way to clean and disinfect the devices. The FDA is considering these letters to be device recalls.
The CardioQuip recall impacts its MCH-1000(i) and MCH-1000(m) Cooler Heater devices, according to a customer letter (PDF) issued on July 30. The GenTherm recall affects the Hemotherm CE Dual Reservoir Cooler/Heater, Model 400CE, according to a customer letter (PDF) sent out on June 17.
In addition, two other manufacturers, Terumo and Maquet, also issued letters to customers earlier this year, but have told healthcare providers to discontinue the use of affected devices because they will not be pursuing cleaning and disinfection protocols to remove the risk of NTM infections.
Maquet sent a letter to customers (PDF) on July 14, announcing the recall of its Heater Cooler Unit HCU 30. Terumo sent a similar customer letter (PDF) affecting its Sarns TCM/TCM II Cooling and Heating Systems and its HX2 Temperature Management Systems.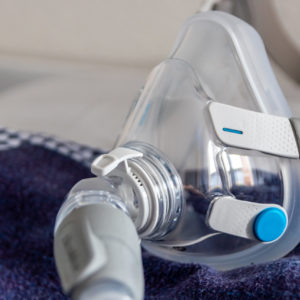 Did You Know?
Millions of Philips CPAP Machines Recalled
Philips DreamStation, CPAP and BiPAP machines sold in recent years may pose a risk of cancer, lung damage and other injuries.
Learn More
Heater-Cooler Infection Risk
Concerns over the safety of heater-cooler systems began in late 2015,  when the FDA warned about reports of heart surgery infections linked to heater-coolers, indicating that a large number of adverse event reports had been received by the agency.
In June 2016, a panel of experts were convened to evaluated the problems, indicating that at least 34 reports involving bacterial infections following heart surgery involving heater-cooler systems had been received between January 2010 and August 2015.
In 2018, federal regulators issued a safety communication, warning about the infection problems with 3T Heater-Coolers, indicating water tanks used by the devices can become contaminated and spread contaminants to other parts of the system, where they can be released into the air of the operating room.
The U.S. Centers for Disease Control and Prevention (CDC) also issued a Health Alert Network advisory over the potential risk of M. Chimaera infections following heart surgery, indicating that about 60% of the 250,000 heart bypass procedures performed each year in the United States involve use of affected 3T Heater-Cooler systems.
These concerns were centered around the Sorin 3T Heater-Cooler manufactured by Livanova, which faced about 100 product liability lawsuits brought by individuals who indicated that they contracted NTM infections following surgery, which were difficult to get rid of and led to numerous adverse health effects, including some deaths.
Livanova settled the majority of the cases for $225 million in April 2019.
The FDA indicates its recommendations to health care professionals to be aware that the benefits of using the devices still outweigh the potential infection risks, and calls for strict adherence to the most current version of the cleaning and disinfection instructions provided by the manufacturers.
The agency is urging healthcare professionals not to use tap water to rinse, fill, refill or top-off heater-cooler tanks, since that could introduce NTM organisms to the devices; to always direct or channel the exhaust vents away from surgical or sterile fields and toward an operating room exhaust vent; to create regular cleaning and disinfection schedules for the devices, and immediately remove any heater-cooler from service if it shows discoloration or cloudiness in the fluid lines or circuits.
The agency also recommends an environmental, air, and water sampling and monitoring in the event contamination is suspected. Patients suspected of having developed an infection after the use of a heater-cooler device during surgery should be notified and evaluated, and any issues linked to the devices, including infections and contamination, should be reported via the FDA MedWatch Adverse Event Reporting Program.
"*" indicates required fields