Number of Lawsuits Over Nexium, Prilosec, Other PPIs More Than Tripled In Recent Months
March 19, 2019
By: Austin Kirk
There are now more than 8,400 Nexium lawsuits, Prilosec lawsuits, Protonix lawsuits, Prevacid lawsuits and other PPI lawsuits pending throughout the federal court system, representing a sharp increase over the past three months.
Each of the claims involve similar allegations that the manufacturers of the popular heartburn and acid reflux drugs failed to adequately warn users and the medical community about the risk of acute kidney injury, chronic kidney disease, renal failure or other serious complications.
Nexium, Prilosec, Protonix and Prevacid are all part of the same class of medications, known as proton pump inhibitors (PPI), which are used by millions of Americans to reduce acid reflux and heartburn. However, plaintiffs allege the drug makers have withheld important safety information from consumers and the medical community for years about the potential kidney risks.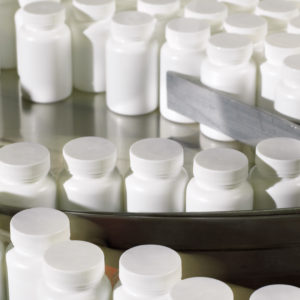 Amid a rapidly growing litigation, the manufacturers agreed to tolling agreement last year, which allowed individuals with potential claims to delay filing their complaints in court until January 31, 2019, to avoid litigation expenses on both sides while the claims are being reviewed.
The process was first established in June 2017, and potential plaintiffs were able to toll the running of the statute of limitations by providing limited information about the drugs they took, the kidney injuries suffered and other details about their claim. More than 16,000 potential Nexium, Prilosec and other PPI claims were identified as part of this tolling process.
According to court records, there were about 2,500 cases pending in the federal MDL in December 2018, and the number of filed claims has more than tripled according to updated data (PDF) released on March 15.
Given common questions of fact and law raised in complaints filed by individuals nationwide, the federal cases have all been centralized for pretrial proceedings before U.S. District Judge Claire C. Cecchi in New Jersey, as part of an MDL (multidistrict litigation).
To help gauge how juries may respond to certain evidence and testimony likely to be repeated throughout the litigation, Judge Cecchi has established a "bellwether" process, in which a small group of representative cases will be prepared for early trial dates.
The first bellwether trial is expected to begin on September 21, 2020, according to a prior schedule provided by the Court, with additional trial dates following as needed.
While the outcome of these early bellwether trials will not be binding on other Nexium and Prilosec cases pending in the litigation, they will be closely watched, and may have a big influence on eventual settlement negotiations necessary to avoid the need for thousands of individual trials nationwide.
"*" indicates required fields