Nursing Home Lawsuit Against Extendicare Moved to Federal Court with Additional Allegations
October 07, 2008
By: AboutLawsuits
An Extendicare nursing home class action suit filed this summer on behalf of all residents at Extendicare homes throughout the state of Washington, has been moved to federal court and additional allegations have been added to the complaint. The new allegations indicate that Extendicare, which operates nearly 200 nursing homes throughout the United States, disregarded the safety of residents to increase profits.
On August 21, 2008, the original nursing home lawsuit was filed in King County Superior Court in Washington against Extendicare Homes, Inc., Fir Lane Terrace Convalescent Center Inc. and all Extendicare nursing homes in the state. The suit sought class action status on behalf of all residents who resided at any of the Extendicare nursing homes between July 1, 2004 and July 1, 2008.
The Extendicare suit alleged that the rights of residents were violated by substandard care provided at the homes, and also claimed that Extendicare falsely advertised that they would provide high quality skilled nursing care, despite the fact that tight budgets forced the homes to operate without adequate staff, placing all residents at risk of suffering a nursing home injury.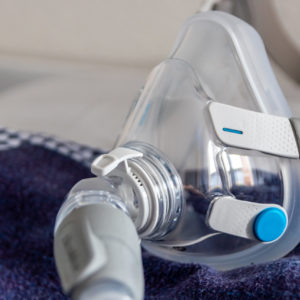 Did You Know?
Millions of Philips CPAP Machines Recalled
Philips DreamStation, CPAP and BiPAP machines sold in recent years may pose a risk of cancer, lung damage and other injuries.
Learn More
On Thursday, October 2, 2008, a revised complaint was filed in the federal U.S. District Court for the Western Washington Division in Seattle. Extendicare Health Services, Inc., which is the parent company for all Extendicare nursing homes, was added as a defendant in the suit.
The expanded Extendicare lawsuit includes new allegations that the homes admitted residents to boost their profits, with no regard for their conditions or whether facilities were able to provide the type of care the resident requires. The complaint also alleges that admission agreements Extendicare required residents to sign, violated state law by waiving liability for nursing home injury lawsuits and property loss.
Extendicare Homes Inc. is a subsidiary of Extendicare Health Services, Inc. (EHSI), which operates 191 senior care homes with 19,200 beds, throughout the United States.
There are 16 Extendicare homes in Washington, and they have repeatedly received citations from the Washington Department of Social Health Services for providing poor care. In 2007, one of their Washington nursing homes had 35 deficiencies and another had 30 in 2006. The statewide average for nursing homes in Washington is only 9 deficiencies per year.
Deb2theC

April 6, 2014 at 11:31 pm

I am currently ensconced in one of the upper Midwest Extendicare homes, and hope to go home very soon. I was basically "dumped" here by the hospital I was in precisely 2 mos. ago today. I went into the hospital with problems with drinking that were exacerbated in the extreme by deaths in my family; in particular my only grandchild's death, who passed away last April at the age of just over 2 years[Show More]I am currently ensconced in one of the upper Midwest Extendicare homes, and hope to go home very soon. I was basically "dumped" here by the hospital I was in precisely 2 mos. ago today. I went into the hospital with problems with drinking that were exacerbated in the extreme by deaths in my family; in particular my only grandchild's death, who passed away last April at the age of just over 2 years. In November, I started drinking around T-giving, and drank steadily and isolated myself and called for help at the end of January (Btw, this mode of life is not the norm for me). I was pretty sick for 3-4 days and felt very defeated while in the hospital but obviously needed help - so what did the hospital do? They sent me here "for Occupational Therapy"!!, when what I obviously needed was either to be sent to a Mental Health Facility, or a Chem. Dep. Facility (This hospital is one of the Allina group in the upper M.W.) They sent me to this Extendicare DUMP where the place is never properly cleaned; in particular the bathrooms, which are TRULY FILTHY!!, where the food that is served (particularly for me being a diabetic) is full of nothing but simple carbs, very little meat and I have yet to see what I would be able call a FRESH vegetable. Everything, food wise, that is served, comes out of a plastic bag, tub, or can, or is processed and originally frozen. (And that is a direct quote from an employee here!) There are male residents who quite literally are able to roam the halls and watch TV, play cards, & argue heatedly 'til sometimes 2-3:00 in the AM located in what I would call a community room on the other side of the bedroom wall closest to my head, which has woken me up and also has KEPT me up late at night. When I brought this to the attention of the Social Worker for the floor I am on, she told me that they had every right to go wherever they please throughout the facility no matter what time it was. I, myself, have stayed in other nursing homes and also have had relatives that have also stayed in them, and frankly was amazed at this response, because that has never been the case in any other home that I know of, personally, or have EVER heard of. The biggest error, legally that they have made is that we (myself and my brother) went around and around with them because when they were trying to kick me out of here approximately 1 month ago, they insisted that they had given me proper notice of discharge and the Ombudsman for *Long Term Care in my state had to get involved to tell them "No, that is not a proper discharge notice and you had better correct it". Then, in my opinion they acted out in a punitive manner. They were going to transfer me to a floor for *L.T.C, rather than what I was then on which was a floor for "Transitional Care", which has more perks (WOW!) like television with limited channels, and a telephone, which you share with your roommate, if you have one. Because of particular things in my history that have left me with P.T.S.D. I tried very hard to change their minds, but they did succeed in transferring me, but all it took was having the RIGHT person (the Nursing Supervisor) come and talk to me and I expressed my fears to her - she asked where I wanted to have my room - I said - back where I was, and it was accomplished within 5 minutes. Thank you for letting me at least get this off my chest here...

Judy

February 11, 2014 at 12:52 pm

I also worked at Extendicare/Nursing in Olympia WA. The employee's are very rude to you! They are under staffed in the kitchen. The prep cooks that work there don't help the main cooks at all. They go out side several times to smoke while they should be helping the cook with the nightly meal.They sit in the managers office and talk and eat a lot during there shift getting paid to just sit! All I [Show More]I also worked at Extendicare/Nursing in Olympia WA. The employee's are very rude to you! They are under staffed in the kitchen. The prep cooks that work there don't help the main cooks at all. They go out side several times to smoke while they should be helping the cook with the nightly meal.They sit in the managers office and talk and eat a lot during there shift getting paid to just sit! All I ever seen the prep cooks do is dish up deserts and make sandwiches! The night cook is required to make all deserts,prepare meal for about 130 people. I did this every night. When ever I would ask for help from the prep cook they wouldn't help!! They would just look at you like are you kidding me! Don't work in the kitchen at this place!! You will be sorry!

Former Extendicare Worker in Michigan

January 25, 2013 at 11:37 pm

I worked for Extendicare in Michigan from 2008 - 2011 until they sold the building to another company while being investigated for Medicaid/Medicare fraud. I am not surprised at about the lawsuite in Washington because I saw that happen in my building numerous times, where residents were admitted under false pretenses as there was not adequate nursing to handle many of the health issues patient'[Show More]I worked for Extendicare in Michigan from 2008 - 2011 until they sold the building to another company while being investigated for Medicaid/Medicare fraud. I am not surprised at about the lawsuite in Washington because I saw that happen in my building numerous times, where residents were admitted under false pretenses as there was not adequate nursing to handle many of the health issues patient's had and from my experience, in general Extendicare runs short staffed constantly within all of the buildings because they don't retain their employee's becuase they don't invest in them. Additionally residents were cohersed into signing the Admission Agreement stating that they waive their rights to sue if something went wrong...

linda

January 18, 2012 at 12:05 am

I am an LPN that has worked at Arbors East. I think that place is an absolutely wonderful facility! I got terminated from there but it was my own fault and no one elses. The care delivered is great and management is the best. I love the DON and administrator!

victoria

October 3, 2011 at 1:23 pm

I have been an RN for more than 25 years. I've worked in a multitude of facilities- never have I experienced the level of neglect, cover-ups and back-stabbing that I experienced while at Evergreen skilled nursing and rehab. in Olympia, WA. Some of the incidents I witnessed were absolutely unconsionable. For example: an elderly resident was admitted for rehab after a total hip replacement S/ P[Show More]I have been an RN for more than 25 years. I've worked in a multitude of facilities- never have I experienced the level of neglect, cover-ups and back-stabbing that I experienced while at Evergreen skilled nursing and rehab. in Olympia, WA. Some of the incidents I witnessed were absolutely unconsionable. For example: an elderly resident was admitted for rehab after a total hip replacement S/ P a fall at home. Several weeks into his stay it was reported that his daily dressing changes had not been done in 5 days. When the wound was uncovered it was clearly infected. Red, angry and pus filled. When reported to the DNS she instructed the nurse to down-play the findings. Rather that call the surgeon with the findings right away, he simply sent a fax to the family practice MD. It was at least a full week before a return fax was received giving permission to send a specimen to the lab for culture. After 4 or 5 days the cultures came back positive for MRSA. Then the resident was put on oral ABO. Yes, that resident is still residing in the facility because he cant go home or be placed because of his infection. I called the state to report this because of my concern- and I was terminated shortly after. PS- the facility I am speaking of just happens to be the same one mentioned in the report by Kadie. I have never met that individual, but I have worked with several nurses that also worked with her. This is serious- people are dying because of the neglect they suffer at this facility. Somebody needs to step in and shut them down.

Kadie

June 28, 2011 at 1:48 pm

I have worked for an extendicare facility in the Northwest region for a year. It is a scary place to work. I fear for my license every day that I walk in to the place. I only still work there because I have to have the paycheck. I will remain there only out of necessity, and only until I can find another job. I read all the comments here, and I am shocked at how any one of them could have bee[Show More]I have worked for an extendicare facility in the Northwest region for a year. It is a scary place to work. I fear for my license every day that I walk in to the place. I only still work there because I have to have the paycheck. I will remain there only out of necessity, and only until I can find another job. I read all the comments here, and I am shocked at how any one of them could have been written by me or a coworker. We have all seen the sudden firings, and people written up unfairly. Yes, they will throw you under the bus. Sadly, even some of the aides play into the favoritism of management. There are those few who are so disrespectful to our residents, but when a nurse who is responsible for supervising them reports them to management it somehow gets turned around so the nurse is the one in trouble.. The nurses are the worst treated. I hate going home each day KNOWING residents did not get the care they deserved. They take patients who are too acute for what we can handle. They come expecting care beyond the facility's capability. I fear for them, AND for the few dedicated nurses and aides who try to make a difference and get nowhere with corporate. We became nurses to care, and heal. But extendicare treats us like cattle, demanding we produce, while keeping us caged up within their crazy rules. They violate patient standards, but will take the best nurses and aides around, and throw them right under the bus.

Lisa

June 11, 2011 at 4:00 am

I worked for Tendercare for almost 9 yrs and got fired for posting a comment on facebook to a former employee, Be glad your not here anymore cause things have gotten worse. So I go to work the next day, they let me count narcs and take report, an hour after I was there they called me in the office and terminated me, the administrator asked for my keys I gave them to her and she followed me till I [Show More]I worked for Tendercare for almost 9 yrs and got fired for posting a comment on facebook to a former employee, Be glad your not here anymore cause things have gotten worse. So I go to work the next day, they let me count narcs and take report, an hour after I was there they called me in the office and terminated me, the administrator asked for my keys I gave them to her and she followed me till I left the building. Yes that was a tremendous weight off my shoulders. They did me a favor. Of course she gave me no paper nor had me sign anything. So I went through the policy disc and there was nothing in it about blogging which I did at home. They claim there was a policy about this which came out in July of 2009, not true. Yes things were the same as others have mentioned, they came out with this new program to follow when a resident is sick, so we can treat them at the home instead of going to the hospital. The place was disorganized greatly and most the work landed on PMs the shift I was on. All they cared about was how nice the place looked, they did renivations, which took like 6months or more, the place looked like the Ritz hotel when you walk in. We always had to report to the administrator if we sent someone out or someone died, of course all they cared about was the census. Yes we would take anyone and promise the world to people, several times we didn't have meds and other things for people cause we are a 24 hr admiting facility. I had my mom there twice, but never again. The food was awful, alot of starches and carbohydrates, very little meat. The paper work was atroshous after extendicare took over. They want all RNs to work there, but they can't keep them, can you see why. Alot of new people leave after a short time.Yes they are for Profit only. I wanted to call corporate about issues but what was the point. Also i caught someone stealing fentanyl patches and I called the administrator and do you think she would come in NO. She expected mysellf to drive this person to the hospital to be drug tested, I knew there was more to this situation than I could handle plus it was shift. This is in Tawas MI.

Leslie

May 17, 2011 at 4:19 pm

I have been employeed at Arbors East in Columbus, Ohio for 5 years. I am struggling with whether to resign my position. They frequently are understaffed and the acuity level of the patients does not reflect staffing. Over the past month, several nurses have been terminated. The Director of Nursing writes employees up for reasons she should not. Many of the nursing staff have tried to talk wit[Show More]I have been employeed at Arbors East in Columbus, Ohio for 5 years. I am struggling with whether to resign my position. They frequently are understaffed and the acuity level of the patients does not reflect staffing. Over the past month, several nurses have been terminated. The Director of Nursing writes employees up for reasons she should not. Many of the nursing staff have tried to talk with the regional director of nursing about our concerns, but it falls on deaf ears. She only shrugs her shoulders and says "nothing I can really do about it, that's just how it is." Residents are jeopardized due to the lack of staffing and the unethical things that the director of nursing demands the nurses do in order to keep state out of the building. Documents frequently come up missing, charting is removed from patients charts when the DON feels that something may rais suspicion with the state. I have been in long term care for over 20 years, and haved worked in many facilities.....but none quite so dangerous as this one. There is known illegal drug activity that transpires in the facility between some of the residents, yet nothing is done because if those particular patients were to be discharged, they would louse medicare reimbursement. Drug deals have taken place through residents room windows from their drug dealers outside. Transactions take place in the parking lot of the facility. The administrator is fully aware of these actions, yet chooses to hide his head in the sand. There are so many incidents of falsification of documentation and forgery in the facility, at the urging of the director of nursing. Nurses license are put in jeopardy on a daily basis at Arbors East. If you speak up, then you lose your job. If you don't speak up, then you will lose your licensce because the director and the rest of the management team, as well as at the corporate level, will, witout a doubt, turn their backs on you and throw you under the bus. We employees who are still with this company, are put in very uncomfortable positions. Doing the right thing and losing your job....or abide by the unethical demands of the management and corporate team and feel horrible about what you've done at the end of the day. If there is any attorney out there who would like to take on Arbors East in Columbus, Ohio and help the employees sue this company....please come forward!!! Nurses are losing their jobs at a high rate of speed at Arbors East!! I really believe there may be reason to file a wrongful termination lawsuit against Arbors East, Connie Woolever and Eric Saap...as well as some at the Corporate Level

Susan

May 11, 2011 at 2:23 pm

I work at Arbors East in Columbus, Ohio. We got a new DON about six months ago and everything has gone downhill since. She has the two unit managers falsify documentation. We are understaffed. We are not allowed to send people out to the hospital even when we have a Dr's order.This has resulted in deaths. It is the most dangerous place I have ever seen. The administrator does nothing to support [Show More]I work at Arbors East in Columbus, Ohio. We got a new DON about six months ago and everything has gone downhill since. She has the two unit managers falsify documentation. We are understaffed. We are not allowed to send people out to the hospital even when we have a Dr's order.This has resulted in deaths. It is the most dangerous place I have ever seen. The administrator does nothing to support the staff even though he gets paid to do intervene if necessary. I just called the State and the Board of Nursing on this facility.

Lynn

March 9, 2011 at 11:13 pm

Bill 168 Harassment in workplace. Under staffed 1to 90 one floor. another Alz floor 1 to 64 Psw 1 to 32 at night. Admin is responsible for the injustice.

Michelle

February 18, 2011 at 9:31 am

I am a new graduate just starting at an extendicare facility. I have been there for about 1 1/2 weeks. I am only getting about 2 weeks of training, which I feel is not much for a brand new RN. Plus they are putting me as a supervisor off the bat, mind you I have no nursing experience what so ever, other than school. My training has not been much of training. I have been doing basically everything [Show More]I am a new graduate just starting at an extendicare facility. I have been there for about 1 1/2 weeks. I am only getting about 2 weeks of training, which I feel is not much for a brand new RN. Plus they are putting me as a supervisor off the bat, mind you I have no nursing experience what so ever, other than school. My training has not been much of training. I have been doing basically everything on my own since the 2nd day. I have about 13 patients. I fear that if I continue working at this place I will lose the license I just got due to lack of training. For instance, due to poor documentation and training a lady started to choke when I was giving her meds for the first time, it was not documented anywhere, nor was I told that she should have her meds crushed. It wasn't even in the chart that she had a diagnosis related to swallowing difficulty for me to infer the need to crush her meds. I want to get out of this place before I make a mistake due to the very heavy work load, lack of proper training, lack of documentation, lack of time to truely care for my patients. However, it is next to impossible for new nurses to find jobs nowadays. Everybody wants nurses with atleast a year of experience because it cost too much to properly train us. Don't know what to do other than pray the economy gets better soon...

Shelley

October 29, 2010 at 5:20 pm

I also worked for an Extendicare Facility in Washington, Indiana. I was hired to be the ADON. . The DON left early everyday, and spent most of her time at the facility smoking out back and gossiping about other nurses. She was unable to get along with the Administrator, and most of the staff. She was a 17+ year employee that had managed MANY facilities for Extendicare. That tells me many facilitie[Show More]I also worked for an Extendicare Facility in Washington, Indiana. I was hired to be the ADON. . The DON left early everyday, and spent most of her time at the facility smoking out back and gossiping about other nurses. She was unable to get along with the Administrator, and most of the staff. She was a 17+ year employee that had managed MANY facilities for Extendicare. That tells me many facilities must be absolute DISASTERS! We were ALWAYS short staffed, at times only having 2 CNA's in the building. Many evenings I would help put patients to bed to find them completely saturated in urine! their sheets would be soaked from feet to their hair!!! Also many dinner trays unopened, no attempt to even try to feed the dependent patients. They were being put to bed hungry!! This was discussed with staff and reported to the DON multiple times. Ultimately I had to just quit, due to it causing me so much frustration, anxiety, hopelessness and loosing faith in their system. I reported it all to Extendicare corporate office with no response. This has been over a year ago and that facility is still trying to fill my position. I guess word get around. I despirately tried to get staff hired , just to be told that "corperate has to do the newspaper adds" . I am certain that the state reportable incidents were getting......filed away. And they had a major drug diversion problem that was not being dealt with in an ethical /legal manor. I am certain there have been many good nurses and other staff that care and want to make a difference in the lives of the many patients who need care, but the Extendicare Corp only cares about the $$$. I was not suprized to read of the Washington State Lawsuits and am sure there will be more to come if Extendicare does not change. I will continue to discurage anyone from admitting a loved one into an Extendicare facility!

brandy

August 13, 2010 at 12:41 pm

I worked at an Extenicare facility in Olympia. We were always short staffed, except when state inspectors came in cause they bribed everyone to work. It was dangerous to stay there, and I warned everyone I cared about to stay away. We were allowed OT because everyone worked OT to have a skeleton staff, we were told we had to take breaks than were not allowed to, but the worst was watching the pati[Show More]I worked at an Extenicare facility in Olympia. We were always short staffed, except when state inspectors came in cause they bribed everyone to work. It was dangerous to stay there, and I warned everyone I cared about to stay away. We were allowed OT because everyone worked OT to have a skeleton staff, we were told we had to take breaks than were not allowed to, but the worst was watching the patient's spirits break under the neglect. I did my best and it broke my heart. I am not the least bit surprised they are getting sued, only that it took so long.

Lynn

March 3, 2010 at 9:22 pm

I worked for extendicare in Richmond KY and found the same issues were present; understaffed, poor patient care; budget cuts to make a bigger profit; and terminating employees unlawfully. I am one who was terminated and not even given a reason or a phone call. I had to call to get my schedule and was told that i was terminated... I feel sorry for all the little residents at Madison Manor, Kenwoo[Show More]I worked for extendicare in Richmond KY and found the same issues were present; understaffed, poor patient care; budget cuts to make a bigger profit; and terminating employees unlawfully. I am one who was terminated and not even given a reason or a phone call. I had to call to get my schedule and was told that i was terminated... I feel sorry for all the little residents at Madison Manor, Kenwood and STanton ...

Lynn

February 6, 2010 at 5:12 am

I work for extedicare as a Rn supervisor on pm in milwaukee. I can not believe how badly the residents are treated at this facility. They will take two nuses on the pm shift and spilt up 68 patient. This to save money and not provide proper care. There are residents crying to go to the bathroom and there is nothing you can do beacuse they want you out of there on time , no matter what happen or th[Show More]I work for extedicare as a Rn supervisor on pm in milwaukee. I can not believe how badly the residents are treated at this facility. They will take two nuses on the pm shift and spilt up 68 patient. This to save money and not provide proper care. There are residents crying to go to the bathroom and there is nothing you can do beacuse they want you out of there on time , no matter what happen or they will write you up. They all all about profit and the can care less about the residants.

Nicole

December 9, 2009 at 7:40 pm

I worked for Extendicare for approx. 3 years, since 2006. I was a charge Nurse on Nocs and I worked extra hours, for they were always short staffed. I too inerated to Corporate about the unethical, unfair and unsafe practices that existed within the facility,however;I was made out to be a disrental employee and just found out that I'd been terminated without my knowledge, or without an investigati[Show More]I worked for Extendicare for approx. 3 years, since 2006. I was a charge Nurse on Nocs and I worked extra hours, for they were always short staffed. I too inerated to Corporate about the unethical, unfair and unsafe practices that existed within the facility,however;I was made out to be a disrental employee and just found out that I'd been terminated without my knowledge, or without an investigation initated. The Administrator @ Sunrise in milwaukee has covered up abuse and other pertinent issues, that has caused controversy with the families. The one's that speak up for the residents and staff; she 'black list', fires and continues to get away with it. I know why everyone said to leave extendicare, for they are for profit ONLY.

mike

May 3, 2009 at 7:10 pm

need to look under tendercare in midland michigan now taking over a yr ago by extendicare .. they run short staff all the time unless state in the building they have a code for that and call in every one possible to try and pass state survive..they are all for the money not for the people they are to care for ..wen they ask for help they are fired ...they also come in and slowly weed out the high[Show More]need to look under tendercare in midland michigan now taking over a yr ago by extendicare .. they run short staff all the time unless state in the building they have a code for that and call in every one possible to try and pass state survive..they are all for the money not for the people they are to care for ..wen they ask for help they are fired ...they also come in and slowly weed out the higher payed staff to bring in any one that willing to do the work for less pay ..

Melinda

January 3, 2009 at 9:33 pm

My mother was almost killed at an Extendicare Facility. They gave her extremely poor care and it was not because they were understaffed. It was because of the people they hire to work there. They were rude, lazy, and with the exception of a couple of the aids, did not care whatseover about the people they were caring for.

Extendicare Nursing Home Lawsuit Filed in Minnesota : AboutLawsuits.com

October 31, 2008 at 4:47 pm

[...] class action lawsuit has been filed against Extendicare nursing homes, this time involving 10 facilities in Minnesota. The complaint indicates that Extendicare engaged [...]
"*" indicates required fields