State-Owned Nursing Home Lawsuit Over Violation of Dementia Patient's Rights Allowed: Supreme Court
June 09, 2023
By: Irvin Jackson
The U.S. Supreme Court has determined that state-owned care facilities can face nursing home neglect lawsuits, rejecting a controversial argument that such facilities should be immune from such litigation because they receive federal funding.
The decision stems from a lawsuit filed on behalf of Gorgi Talevski, whose family placed him in Valparaiso Care and Rehabilitation in Marion County, Indiana. He eventually died due to dementia, and what the family says was neglectful care at the facility.
The state-owned nursing home lawsuit was filed by his wife, Ivanka, against Health and Hospital Corp. of Marion County, indicated the publicly funded nursing home used "chemical restraints" against Talveski, by improperly drugging him to control his dementia-based behaviors.
Supreme Court Rules in Favor of State-Run Nursing Home Neglect Lawsuits
At the trial court, Talevski's case was dismissed by a federal district judge, who determined that only the federal government could enforce laws under the Federal Nursing Home Reform Act (FNHRA), which prohibits the use of chemical restraints.
However, the Seventh U.S. Circuit Court of Appeals overturned that ruling in July 2021, after which the Health and Hospital Corp. filed an appeal with the Supreme Court, which heard arguments on the case in November.
In a 7-2 ruling, the Supreme Court justices sided with the plaintiffs in an opinion (PDF) written by Justice Ketanji Brown Jackson, which indicates that the individual right to sue a nursing home is clear and assumed unless FNHRA specifies that only the government can enforce its statutes, which the law does not.
Only Justices Clarence Thomas and Samuel Alito dissented with the ruling.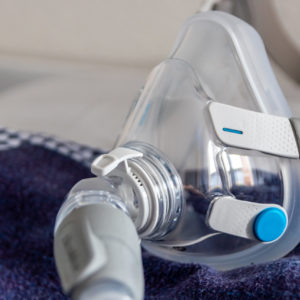 Did You Know?
Millions of Philips CPAP Machines Recalled
Philips DreamStation, CPAP and BiPAP machines sold in recent years may pose a risk of cancer, lung damage and other injuries.
Learn More
Chemical Restraint Concerns
Chemical restraint involves the unnecessary use of antipsychotic medications on elderly patients and nursing home residents to sedate "unruly" patients. The practice has drawn the attention of drug regulators and safety experts, since the drugs often have no medical purpose and simply calm patients to make them easier for healthcare workers to care for them. It offers no benefit to the patient, but side effects of the antipsychotics may lead to serious complications.
Antipsychotic drugs like Abilify, Haloperidol, and Rexulti, are prescribed for contains like schizophrenia and other mental disorders. But in some cases, healthcare providers give these drugs, which decrease motor function, increase drowsiness and can increase dizziness, to elderly patients with dementia to calm them and make it easier to care for them.
Recently, the White House called on the Centers for Medicare & Medicaid Services to investigate the inappropriate practice of chemical restraint among nursing home residents. The U.S. Food and Drug Administration has repeatedly warned nursing homes that off-label use of antipsychotics can lead to stroke, heart attack, diabetes, Parkinson's disease, and falls, but yet the practice continues.
"*" indicates required fields