Boiler Carbon Monoxide Poisoning Risks Leads To Recall by NY Thermal
May 16, 2018
By: Russell Maas
NY Thermal has recalled more than 16,000 residential and commercial boiler units this week, following at least three reports of deteriorating grommet seals, which may result in a risk of carbon monoxide poisoning. 
The NY Thermal gas boiler recall was announced by the U.S. Consumer Product Safety Commission (CPSC) on May 15, due to the risk that the units may release carbon monoxide (CO) gas inside of buildings and homes, posing a serious and life-threatening health risk. However, to date, no injuries or carbon monoxide poisoning injuires have been reported in relation to the recall.
NY Thermal gas boilers sold under the Trinity Tft and Slant/Fin CHS brand names are included in the recall, which are intended for residential and commercial use. The Trinity Tf models have the name "NTI" printed on the front and were sold in metallic gray. The Trinity Tft60 through Tft250 models measure roughly 33 inches tall by 20 inches wide.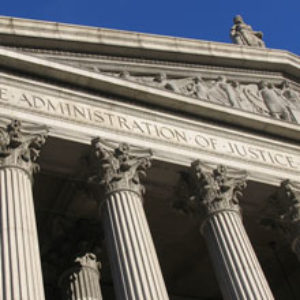 The Slant/Fin CHS-300 through CHS-399 models have the name brand "Slant/Fin" printed across the front bottom and were sold in white. The units measure from 33 inches tall to 25 inches wide.
Both series of recalled units have the model and UPC numbers printed on the nameplate located on the right side of the boiler. For a full list of recall boilers, please visit the CPSC's official recall notice.
The units were manufactured in Canada under NY Thermal Inc., of Canada. They were distributed and sold through NTI professional wholesalers, heating and plumbing contractors and home appliance wholesalers nationwide from October 2011 through January 2018 for between $5,000 and $14,000.
CPSC officials are asking customers with recalled boiler units to contact their installer or distributor immediately to schedule a free repair. Individuals with additional questions or concerns regarding the recall may contact NY Thermal at 800-688-2575 or visit them online at www.NTIboiler.com and navigate to the "Urgent Recall Advisory" at the top of the page.
Carbon Monoxide Poisoning Risks
Carbon monoxide is often described as the "silent killer", as the gas has no smell, taste, color or other irritating factors that may allow individuals to detect a leak. Following prolonged exposure, Carbon monoxide exposure may result in mental confusion, vomiting, loss of consciousness and quickly cause death.
Carbon monoxide leaks are a leading cause of fatal poisonings in the United States, due to the difficulty detecting the extremely toxic gas, which can quickly overcome an individual and result in permanent brain damage. Individuals exposed to carbon monoxide typically experience symptoms similar to the flu, and those who survive prolonged exposures are commonly left with devastating brain damage that can impact them for the rest of their lives.
Federal health officials indicate that nearly 400 people died due to carbon monoxide poisoning in 2015, with most of those deaths happening during the winter, when Americans commonly use gas heaters inside their homes that may emit the toxic fumes.
The CPSC and the Centers for Disease Control and Prevention (CDC) highly recommend individuals place carbon monoxide alarms near equipment that has the potential to emit carbon monoxide, and to have a working carbon monoxide detector outside of every sleeping area and on every level of the home.
"*" indicates required fields