Most OB/GYNs Face Malpractice Lawsuits During their Medical Career: Study
May 17, 2023
By: Stephanie Yanovich
A new study highlights the risk of medical malpractice lawsuits against OB/GYN doctors, who specialize in pregnancy, childbirth, and women's reproductive health, facing the highest odds of a claim for negligence during their careers than any other type of physician.
The findings of new research was released by the American Medical Association (AMA) this month, indicating that 62.4% of OB/GYNs were named as a defendant in at least one medical malpractice lawsuit during their careers. That risk percentage is the highest among virtually all categories of physicians.
Medical malpractice lawsuits against OB/GYNs, especially those alleging that a mistake or negligence caused a birth injury, often result in significant damage awards and settlements, due to the serious and long term impact medical mistakes during labor and delivery can have on a child.
Birth injuries can cause brain trauma and cerebral palsy, leaving the child with life-long disabilities, including the need for specialized medical equipment, speech and occupational therapy, and costs associated with a lifetime of medical care.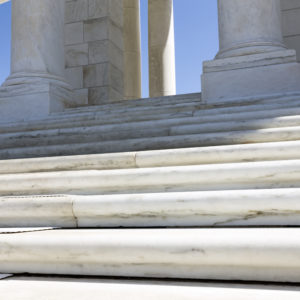 Do You Have a Case
Medical Malpractice Lawsuits
Lawyer provide free consultations and claim evaluations for families who suspect their child may have been injured by medical malpractice at birth. There are no fees or expenses unless a recovery is obtained.
REQUEST A FREE CONSULTATION
It's "Just a Matter of Time" Before An OB/GYN Doctor Is Sued
To conduct the study, AMA researchers surveyed physicians in all 50 states and Washington, D.C. on whether any medical malpractice lawsuit claims had been filed against them in their career, the number of claims filed against them, and whether any claims were filed against them in the 12 months prior to the survey.
Researchers collected answers from 3,500 doctors in 2016, 2018, 2020, and 2022, to obtain a total of 14,000 responses. The survey excluded doctors who provided less than 20 hours of patient care a week, doctors who had not completed their medical residencies, and doctors who were employed by the federal government.
After examining the survey data, the researchers concluded that OB/GYNs were significantly more likely to be sued for medical malpractice than other high risk specialties, with nearly two out of every three OB/GYNs sued during their career. By comparison, general surgeons had a 59.3% chance of facing a medical malpractice lawsuit during their careers.
According to the survey, male physicians overall reported a higher rate of medical malpractice claims than women, with 36.8% of male doctors sued compared to 23.8% of women.
Medical career longevity was also a significant predictor of medical malpractice lawsuit risk overall. Only 9.5% of physicians under age 40 reported being sued for medical malpractice, compared to 46.8% of doctors 55 and over.
"It seems to be just a matter of time, or more specifically, of longer exposure before a physician is sued," said Jose R. Guardado, a senior economist for the AMA, in the study report.
OB/GYN Malpractice Risks Lead to More Cerebral Palsy and Brain Trauma Birth Injury Lawsuits
The researchers noted that OB/GYNs face a higher risk of medical malpractice lawsuit claims because the specialty is inherently riskier than other physician fields. Labor and delivery can be unpredictable, with potentially life threatening complications that develop rapidly. OB/GYN doctors need to respond to problems quickly and with the highest standards of care.
Unfortunately, this high pressure scenario can result in mistakes being made, sometimes with devastating consequences. Babies can be born with cerebral palsy, a neurological disorder associated with brain damage suffered before, during, or shortly after birth. Cerebral palsy risk increases with severe maternal injuries, including a slip and fall or a motor vehicle crash, which makes it particularly important for OB/GYNs to properly evaluate women in labor for potential birth complications.
OB/GYNs who do not carefully monitor fetal oxygen intake during labor and delivery, especially during a pre-term delivery, also put infants at risk of serious neurological impairments. Even mild preterm brain injuries increase risks of cerebral palsy and developmental disorders, which can require millions of dollars in lifetime care and lead to medical malpractice lawsuits with significant damage awards.
Peter

May 18, 2023 at 4:41 pm

This article is somewhat mis-leading. The vast majority of professional claims against OBGYN are 100% defensible. The issue is the limit of insurance. Most doctors carry 1/3 million. Hardly enough to fight the claim risking personal loss. The carrier also does not want to fight the claim for fear they write new limits. Good time to exam Bad faith in your state
"*" indicates required fields