Roundup Health Concerns Show Need For Global Ban of Glyphosate, International OB/GYN Group Says
August 02, 2019
By: Irvin Jackson
A global organization of gynecologists and obstetricians indicate that health risks associated with Roundup exposure are too high, adding to a growing number of experts that are calling for the popular weed killer to be banned worldwide.
The International Federation of Gynecology and Obstetrics (FIGO) issued a position statement on July 31, indicating that a global Roundup ban is needed due to the risk of cancer, pregnancy complications, neurodevelopmental disorders and birth defects.
The statement is based on the group's review of literature and its Precautionary Principle. That principle states: "When an activity raises threats of harm to human health or the environment, precautionary measures should be taken even if some cause and effect relationships are not fully established scientifically."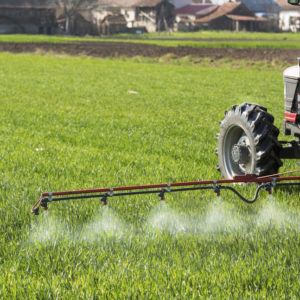 "This principle implies that there is a social responsibility to protect the public from exposure to harm, when scientific investigation has found a plausible risk," the statement indicates. "These protections can be relaxed only if further scientific findings emerge that provide sound evidence that no harm will result."
What this means is that while the evidence suggests Roundup may cause non-Hodgkins lymphoma and other health problems, even if those risks are not absolutely proven, Roundup should be banned worldwide. Only later, if science proves its harmless, should it be sold again, the group says.
The group notes that most of the compelling evidence says Roundup is harmful, including the 2015 analysis by the International Agency for Research on Cancer (IARC), which determined glyphosate, the active ingredient in Roundup, was a probable carcinogen linked to an increased risk of non-Hodgkins lymphoma.
The group also notes that as recently as February, a meta-analysis published in Mutation Research found that glyphosate exposure could increase the risk of non-Hodgkin's lymphoma by as much as 41%.
The call for a ban comes shortly after Austrian lawmakers announced they intend to ban the use of glyphosate in that country for much the same reasons.
Bayer and its Monsanto subsidiary, which was acquired one year ago, now face more than 18,400 Roundup lawsuits in the United States, brought by farmers, landscapers, groundskeepers and other users of the controversial glyphosate-based weedkiller, alleging that the manufacturer withheld information for years about the known risk of cancer.
While Bayer continues to maintain that glyphosate is safe, following high-profile losses in the first three cases to go to trial, where juries awarded massive damages to individuals diagnosed with cancer following exposure to glyphosate, pressure is mounting on the company to reach settlements for Roundup claims, with a number of additional cases being prepared for trial.
"*" indicates required fields