Children Drowning In Open Water Now Bigger Risk Than Pools: Report
May 24, 2018
By: Russell Maas
A public safety group warns that open water areas, such as oceans and lakes, pose a far greater risk of children drowning compared to swimming pools. 
In a report released on May 22, Safe Kids Worldwide warns families about the dangers of swimming accidents, highlighting the risks associated with open water areas, where the majority of fatal incidents occur each year.
According to the findings, open water drowning deaths at beaches, lakes, ponds, quarries and rivers account for roughly 43 percent of all fatal swimming incidents each year, with pools accounting for approximately 38 percent.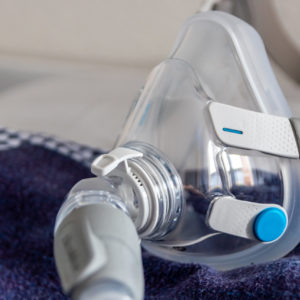 Did You Know?
Millions of Philips CPAP Machines Recalled
Philips DreamStation, CPAP and BiPAP machines sold in recent years may pose a risk of cancer, lung damage and other injuries.
Learn More
While there are many risks associated with swimming pools, open water swimming presents a different dynamic of risks.
Safe Kids Worldwide warns that open water swimming risks that can cause an individual to drown include rapid water temperature differences that could stiffen muscles, steep drop-offs, difficulties judging distance, limited visibility, dangerous currents and undertow, increased vegetation and slippery or jagged rocks.
Looking at 2007 through 2016 data involving children under the age of 19, researchers found adolescents between the ages of 15 and 19 years accounted for 48.4 percent of all open water fatalities, while children from zero to four years of age made up 23.2 percent of fatal drownings. Children between the age of five to nine accounted for 13.1 percent and children between 10 and 14 years of age made up 15.2 percent of fatalities.
Males were found to be at a significantly greater risk for open water drowning fatalities, at 84 percent, compared to pool drownings in which males account for 68 percent of all fatal incidents.
A deeper review of the data indicates that open water drownings often occur in places without a lifeguard. The breakdown of drownings at each body of water were Lakes (38.1%), Rivers (23.7), Ponds (20.2%), Creeks (20.2%), Canals (4.4%), Ocean (3.8%), Quarries (0.9%) and Gravel Pits (0.9%).
Despite a 28 percent decrease in fatal drownings reported from 2000 to 2015, researchers identified a 14 percent increase in drowning events in 2016, causing 1,002 deaths.
Non-fatal drowning events may also cause serious and life-long health issues due to  hypoxia and brain damage. Researchers found that between 2013 and 2015, for every one fatal child drowning, nearly seven children are seen in the emergency room for a non-fatal drowning incident. The estimates suggest that between 17 and 36 percent of non-fatal drownings require hospitalization.
The World Health Organization places drowning as the third leading cause of unintentional deaths worldwide averaging roughly 360,000 each year. The United States Centers for Disease Control (CDC) reports the U.S. alone from 2004 through 2014 averaged 3,536 fatal unintentional drownings (non-boating related) annually.
Safekids worldwide suggests parents and caregiver always make children wear appropriately sized life jackets when swimming in any waters, designate someone to "Water Watcher" to keep an eye on those swimming, teach them of the different dangers of swimming in open waters, and to make sure their child knows how to swim before entering the water.
"*" indicates required fields