Opioid Abuse Problems Continues to be Widespread in U.S., As FDA Reviews Abuse Deterrent Drugs
June 22, 2017
By: Martha Garcia
In a move to fight the rampant opioid overdose epidemic in the U.S., the FDA is hosting a special meeting to discuss and address abuse deterrent formulations of opioid drugs. 
The public meeting is scheduled for July 10 and 11, involving an expert panel of leaders who will discuss current data concerning abuse deterrent opioid drugs, and how the agency can combat the widespread opioid abuse epidemic.
The FDA announced the meeting, "Data and Methods for Evaluating the Impact of Opioid Formations with Properties Designed to Deter Abuse in the Postmarket Setting: A Scientific Discussion of Present and Future Capabilities," last week. The agency indicated this was one of many actions it plans to take to combat the worsening abuse crisis.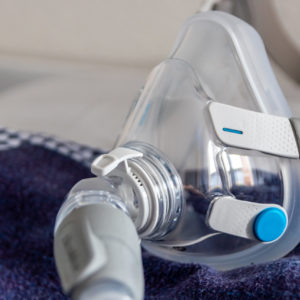 Did You Know?
Millions of Philips CPAP Machines Recalled
Philips DreamStation, CPAP and BiPAP machines sold in recent years may pose a risk of cancer, lung damage and other injuries.
Learn More
FDA Commissioner Scott Gottlieb said in a statement the discussion will highlight data concerning opioids and methods to evaluate abuse deterrent products. It will focus on the impact of opioid formulations and whether the FDA has enough data to determine whether abuse-deterrent formulations are helping to curb the epidemic.
"However, we recognize that there is a gap in our understanding of whether these products result in a real-world, meaningful decrease in the frequency and patterns of opioid misuse and abuse," wrote Gottlieb.
Earlier this month, the agency called on Endo Pharmaceutical to issue an Opana ER recall, due to abuse problems linked to the extended release opioid, which was marketed as "abuse resistant". The FDA said the risks associated with the formulation outweigh the benefits, as many users crushed the drug and snorted it to bypass those deterrents.
After Endo reformulated Opana, users began injecting it instead, making it 10 times more potent than morphine. This lead to an outbreak of HIV and hepatitis C, as well as a blood disorder known as thrombotic microangiopathy, as many users share needles. Opana is prescribed by doctors about 50,000 times each month.
Opioid Epidemic Worsens 
As the FDA prepares to meet next month, a study published this week in the medical journal JAMA Pediatrics indicated that the diagnosis rate for opioid abuse disorders has increased six-fold since 2001. Despite more teens abusing opioids, less doctors are prescribing drugs to treat their addiction, the study found.
Researchers analyzed the records of nearly 10 million youth ages 13 to 25. While the diagnosis of opioid abuse disorders increased six-fold, only 1 in 4 people were receiving needed medications to combat the addiction.
Medications like buprenorphine, which reduces the cravings, and naltrexone, which blocks the high from the opioids, can help combat the addiction. Only 26 percent of youth received the medications within six months after being diagnosed. Researchers concluded younger teens, under 17, females, Hispanics and Blacks were less likely to be prescribed the medications than white males.
Another report issued this week by Express Scripts, one of the largest managers of Medicaid drug benefits, indicates 25 percent of Medicaid users filled a prescription for narcotic painkillers and one-third of those Medicaid members used the prescription for more than 30 days.
The report analyzed records of more than 3.1 million Medicaid members. The report concluded that, on average, more than 650,000 opioid prescriptions are dispensed in the U.S. each year and drug overdoses are the leading cause of accidental death in the U.S.
Nearly 70 tons of oxycodone and 42 tons of hydrocodone are dispensed by pharmacies each year. That is enough narcotic opioids to provide 40 Percocet pills and 24 Vicodin to every single person in the U.S. population, according to Express Scripts' report.
Overall, opioids accounted for 6 percent of Medicaid prescriptions and 4 percent of plan costs. About 31 percent of Medicaid members ages 45 to 64 use opioids and the average member receives prescriptions from two to four different doctors.
"*" indicates required fields