Opioid Abusers May Face Risk Of Amnesia, CDC Warns
January 31, 2017
By: Martha Garcia
After discovering a cluster of individuals suffering from a new type of amnesia, doctors are concerned that there may be a link between narcotic painkiller abuse and the onset of the memory loss symptoms. 
In the latest edition of the U.S. Centers for Disease Control and Prevention (CDC) Morbidity and Mortality Weekly Report, neurologists in the Boston area have identified at least 14 people who experienced amnesia, reportedly caused by drug use, most likely opioids.
Fourteen patients in Massachusetts experienced sudden-onset amnesia symptoms, including changes to the brain confirmed by abnormal MRI scans. Patients ranged in age from 19 to 52.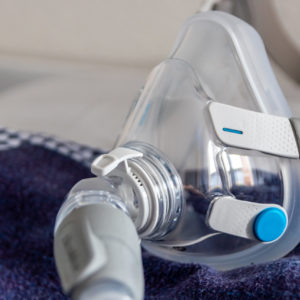 Did You Know?
Millions of Philips CPAP Machines Recalled
Philips DreamStation, CPAP and BiPAP machines sold in recent years may pose a risk of cancer, lung damage and other injuries.
Learn More
Doctors found sudden and severe changes to the hippocampus, noting a severe lack of blood flow. The hippocampus is the part of the brain involved in both short and long term memory. Doctors said this combination of clinical and imaging findings is rarely reported.
All patients had confirmed drug use, 13 of the 14 had a history of substance abuse, and all 14 had positive toxicology screenings. Eight patients tested positive for opioids, two for cocaine, and two for benzodiazepines.
The findings add to mounting evidence that suggest the opioids abuse epidemic is on the rise and worsening.
A safety alert issued late last year indicated new concerns emerged highlighting the use of opioids and benzodiazepines in combination, linking the two to severe health risks, including death.
The new amnesia problem was first reported in November 2015 by a neurologist who noted the syndrome in four patients. After an email alert was issued by the Massachusetts Board of Registration in Medicine, 10 more cases were found to be linked to the amnesia syndrome occurring between 2012 and 2016.
Family members and friends reported patients experienced severe memory loss after a short time apart from the family, so they sought medical attention. This syndrome, like other emergencies concerning opioid abuse, continue to strain the nation's intensive care units. Opioid abuse dependence insurance claims have surged by more than 3,000 percent as a result.
Most of the individuals had a striking anterograde amnesia, or an inability to form new memories. The patients also experienced problems with orientation, attention and executive function.
One patient's memory loss resolved by the five month mark. Two patients had persistent memory loss for more than one year.
It is unclear whether the memory symptoms are permanent for most patients. Some patients who have improved still continue to forget information recently relayed to them  or forget simple information like directions.
The problems with orientation and attention improved over time in the majority of patients.
Brain abnormalities, as noted on MRI scans, improved by five weeks for one patient. Two patients experienced residual abnormalities to the hippocampus still seen on the MRI scans at 13 and 22 months.
Nine patients were unconscious at the time they received medical attention and five required endotracheal intubation.
Other isolated cases have been reported previously, those were associated with cocaine use only. In one severe case, the patient experienced a complete loss of blood blow to both hippocampus areas of the brain. That case, reported in France in 2013, involved heroin inflation.
Researchers say there is no other apparent evidence of another cause of the amnesia, other than substance abuse. They note, it is most likely the results of opioid use.
This may be the first signs of a new type of amnesia that is caused by opioid drug use, which continues to increase in recent years. A report issued in July 2016 indicated the use of high-potency opioids, like Percocet, increased significantly.
"*" indicates required fields