Opioid-Based Cold And Cough Medicines Restricted To Adults: FDA
January 12, 2018
By: Martha Garcia
Children should not be prescribed cold and cough medications that contain codeine or hydrocodone, since the risks associated with the opioid-based drugs outweigh the benefits, according to a warning issued this week by federal regulators. 
In a drug safety communication released on January 11, the FDA announced that it is restricting the use of opioid cold and cough medications to adults that are at least 18 years old, indicating that the drugs are too risky to be prescribed to children. The affected drugs' labels will be changed to reflect the new restrictions and warnings.
"Given the epidemic of opioid addiction, we're concerned about unnecessary exposure to opioids, especially in young children. We know that any exposure to opioid drugs can lead to future addiction, FDA Commissioner Scott Gottlieb said in a press release. "It's become clear that the use of prescription, opioid-containing medicines to treat cough and cold in children comes with serious risks that don't justify their use in this vulnerable population."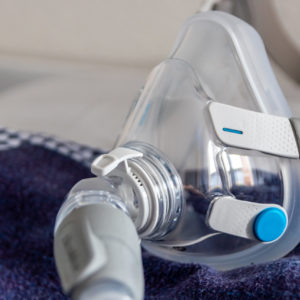 Did You Know?
Millions of Philips CPAP Machines Recalled
Philips DreamStation, CPAP and BiPAP machines sold in recent years may pose a risk of cancer, lung damage and other injuries.
Learn More
The decision comes after an extensive safety review of codeine and hydrocodone medication use among children younger than 18 years. The investigation was first launched by the FDA in 2015, following reports of respiratory problems among children who used the medicines.
In 2016, the American Academy of Pediatrics warned against codeine use among children. The warning indicated the narcotic drugs may cause breathing problems, respiratory depression, and lead to an increased risk of death among children.
In April 2017, the FDA moved to further restrict opioid and tramadol based medications among children. The restrictions contraindicated those medications for use among children under 12, and warned against the use of the drugs among children between 12 to 18 with certain medical conditions, such as obstructive sleep apnea or lung disease.
The new regulations are much more strict. indicating that the FDA believes the medications' risks to children far outweigh the benefits. Those risks may include drowsiness, dizziness, nausea, vomiting, constipation, shortness of breath and headaches. However, respiratory depression may also occur and may lead to death.
The agency noted that some codeine cough medications are available over the counter in some states, and the agency is considering regulatory action for those products.
Regulators are now requiring new warnings be added to the Boxed Warning of the medications. The warnings will focus on the risk of misuse, abuse, addiction, overdose, death, and slowed or difficult breathing.
Drugs affected by the new warnings include Tuxarin ER, Tuzistra XR, Triacin C, FlowTuss, Obredon, Hycofenix, Rezira, Tussionex, Pennkinetic, Vituz, Zutripro and some generics.
The FDA is advising health care professionals to reassure parents that cough due to a cold, or upper respiratory infection, generally does not require treatment. In cases where treatment is necessary, there are alternative medications available, the agency noted. Some alternative treatments include over the counter products like dextromethorphan, and prescription benzonatate products.
Patients and caregivers are being advised to be aware that could and cough medications that include codeine or hydrocodone should not be given to children, and to understand that cough due to a common cold does not require treatment. The FDA cautions parents to always read drug warning labels, and recommends that they ask for an alternative treatment if a drug containing an opioid is prescribed to a child under their care.
"*" indicates required fields