J&J and Major Drug Distributors Agree to Pay $26B To Settle Opioid Crisis Lawsuits
July 22, 2021
By: Irvin Jackson
Johnson & Johnson and three of the nation's largest drug distributors have agreed to pay $26 billion to settle opioid lawsuits filed by states and municipalities, which claim the companies were partially responsible for the ongoing painkiller drug abuse crisis in the United States, which has cost thousands upon thousands of lives.
The opioid crisis settlement was announced by Johnson & Johnson and various attorneys general throughout the U.S. on July 21, including in a press release by New York Attorney General Letitia James.
Communities nationwide are continuing to deal with the consequences of opioid abuse, which has claimed an estimated 500,000 lives so far due to accidental or intentional overdoses involving the powerful and addictive pain medications.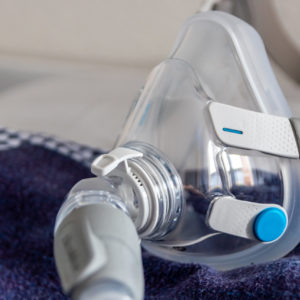 Did You Know?
Millions of Philips CPAP Machines Recalled
Philips DreamStation, CPAP and BiPAP machines sold in recent years may pose a risk of cancer, lung damage and other injuries.
Learn More
In 2013, opioid overdoses accounted for 3,100 deaths, but that number has continued to rise sharply each year. Federal health officials now warn that opioids account for nearly 70% of all drug overdoses, and Americans are more likely to die from an opioid overdose than from a car crash.
A recent report revealed that 2020 had the highest number of U.S. drug overdose deaths in recorded history, largely driven by the COVID-19 pandemic.
As a result of the crisis, numerous states and municipalities filed lawsuits against opioid drug manufacturers and distributors, saying they recklessly endangered the public by failing to provide adequate risk warnings and abuse controls on their products. In addition, the defendants pushed for the widescale use of opioids for any and every pain indication, despite originally claiming that the addictive medications were intended for only the most intense pain management needs, such as cancer.
In her press release, James announced the states had reached a $26 billion settlement agreement with Johnson & Johnson, as well as McKesson Corporation, Cardinal Health Inc., and Amerisource Bergen Drug Corporation over their roles in the opioid crisis. The settlement will also require the companies to make "significant" changes in order to both end the opioid epidemic, and to prevent a similar problem from occurring in the future.
"The numerous companies that manufactured and distributed opioids across the nation did so without regard to life or even the national crisis they were helping to fuel," James said in the press release. "Johnson & Johnson, McKesson, Cardinal Health, and Amerisource Bergen not only helped light the match, but continued to fuel the fire of opioid addiction for more than two decades. Today, we are holding these companies accountable and infusing tens of billions of dollars into communities across the nation, while taking significant steps to hold these companies accountable."
Johnson & Johnson is responsible for $5 billion of the $26 billion deal, which it will pay over the next nine years, with the bulk of it paid over the next three years. The three distributors will pay $21 billion over the next 18 years, collectively.
The details of the settlement agreement also include a provision requiring Johnson & Johnson to halt sales of opioids nationwide. The distributors have also agreed to share their data with an independent monitoring firm, which signatories hope will help detect and prevent the spread of opioid abuse.
Using data-driven systems, attorneys general nationwide hope monitors will be able to detect suspicious opioid orders, and distributors will be prohibited from shipping or fulfilling any such suspicious sales. Company officials, at all levels, will be prevented from interfering in that process, according to the agreement.
Additionally, Johnson & Johnson will not only stop selling opioids, but the settlement calls for them to not fund or give grants to any third party promoting the sale of opioids, and bans Johnson & Johnson from lobbying on any activities related to opioids.
The settlement agreement, which has been in the works for several months, will resolve more than 3,300 opioid crisis lawsuits filed by communities and states nationwide.
"*" indicates required fields