Oral Arguments Set For Jan. 31 Over Centralization of Federal Plavix Cases
December 19, 2012
By: Austin Kirk
A panel of federal judges will hear oral arguments next month over a motion to consolidate all federal Plavix lawsuits, reconsidering whether the cases should be centralized before one judge for coordinated pretrial proceedings as part of an MDL, or multidistrict litigation. 
According to a hearing order issued on December 13, the U.S. Judicial Panel on Multidistrict litigation (JPML) will consider the creation of a Plavix MDL on January 31, at the U.S. Courthouse in Orlando, Florida.
There are currently at least 31 Plavix cases pending in 10 different U.S. District Couts throughout the United States. While the makers of the popular blood thinner are asking that the lawsuits be centralized, various plaintiffs are opposing the motion and asking the Panel to keep the cases out of an MDL, as it did when a similar request was denied late last year.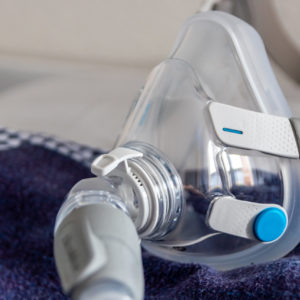 Did You Know?
Millions of Philips CPAP Machines Recalled
Philips DreamStation, CPAP and BiPAP machines sold in recent years may pose a risk of cancer, lung damage and other injuries.
Learn More
Second Attempt to Establish Plavix MDL
Bristol-Myers Squibb and Sanofi-Aventis first asked the U.S. JPML to consolidate all federal Plavix cases last year. However, following oral arguments in December 2011, the Panel determined that centralizing the litigation would not help move the cases through the system faster and would not provide benefits for the parties involved.
At the time the Panel first rejected the request for a Plavix MDL, there were only 12 lawsuits over Plavix pending throughout the federal court system. However, the drug makers filed a second request to centralize the Plavix cases in October 2012, indicating that the litigation has more than doubled in size over the past year.
According to responses filed by various plaintiffs involved in the cases, there may actually be as few as two more properly filed federal Plavix lawsuits that would be transferred to any MDL. Plaintiffs have indicated that the drug makers attempted to inflate the number of pending federal cases prior to filing their new motion by removing a number of cases from state court that will ultimately be returned due to improper removal.
Despite prior rulings that returned cases back to California state courts, the drug maker has continued to remove cases to the federal system, creating a virtual "revolving door" of cases in the U.S. District Courts in California, according to plaintiffs.
Plaintiffs also point out that a full one-third of the lawsuits listed as potential Plavix MDL candidates were filed in the U.S. District Court for the Northern District of Florida, yet the drug makers are attempting to have the litigation centralized in New Jersey or New York federal court, which the drug maker may perceive as a more favorable jurisdiction.
Majority of Plavix Cases Pending in State Court
Plavix (clopidrogrel) is a blockbuster blood thinner, which has been used by millions of patients throughout the United States. The drug is prescribed to prevent blood platelets from sticking together and forming clots, often given to patients at risk for a heart attack, stroke or other blood clotting.
While Plavix has been promoted as being better at its job than aspirin, and costs many times more than aspirin, questions have been raised about the effectiveness of Plavix for many patients and whether it actually provides any benefit over aspirin.
According to allegations raised in Plavix lawsuits filed throughout the country, Plaintiffs claim that they suffered various injuries as a result of their unnecessary use of Plavix, such as gastrointestinal bleeding, severe ulcers and a rare blood disorder known as thrombotic thrombocytopenic purpura (TTP).
While a handful of cases have been filed in the federal court system in recent years, most of the lawsuits have been brought in state courts, either in California or New Jersey.
The New Jersey Plavix litigation has been centralized before Judge Jessica R. Mayer, but the Supreme Court of New Jersey stopped short of designated the cases as a "mass tort" in August 2011.
Donna

January 26, 2013 at 2:15 am

They better deny them, this is crazy!! They need to get these lawsuits settled!
"*" indicates required fields