House "Orphan" Drug Law Proposal Criticized In Public Citizen Report
December 14, 2015
By: Irvin Jackson
A prominent consumer watchdog group, Public Citizen, warns that pending legislation contains provisions that could allow drug manufacturers to repurpose medications for uses they were never intended to treat, potentially resulting in billions in added costs for taxpayers through inflated drug prices and health care costs. 
On December 8, Public Citizen released an analysis(PDF) of provisions regarding what are known as "orphan" drugs in the proposed 21st Century Cures Act, a controversial bill proposed in the House that would relax a number of regulations and allow pharmaceutical companies to get drugs to the market with significantly less FDA oversight.
According to the report, the bill would give manufacturers an additional six months of patent protection, preventing generic competition for drugs that are repurposed to treat rare, low-population diseases, known as "orphan" diseases. The report estimates that the orphan drug provision would cost U.S. taxpayers up to $12 billion over 10 years, and expose them to drugs and potential side effects that may not safely or effectively treat rare diseases.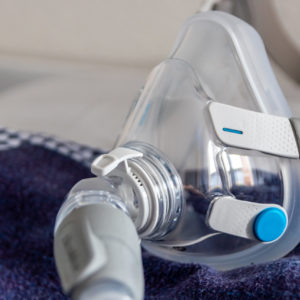 Did You Know?
Millions of Philips CPAP Machines Recalled
Philips DreamStation, CPAP and BiPAP machines sold in recent years may pose a risk of cancer, lung damage and other injuries.
Learn More
"Such a gift to the pharmaceutical industry is hardly necessary at a time when investment in orphan drugs is already soaring," the report notes. "Moreover, the new law would exacerbate current patterns of orphan drug development, which already results in the approval of far too many non-innovative, poorly tested drugs and would open the door to gaming and abuse of the system. And worse, it involves depriving patients with more common diseases of cheaper generic medicines for an additional six months."
The Public Citizen report comes on the heels of a report by researchers at Johns Hopkins, which found that pharmaceutical companies are "gaming the system" in regards to the Orphan Drug Act, which is meant to provide fast-track the approval for drugs designed to treat deadly conditions that only impact a limited population. Instead, Johns Hopkins researchers warn that the law is being used to approve mainstream blockbuster drugs that are then promoted and prescribed for uses never approved by the FDA.
Researchers say that in 2014, 41% of new drugs approved by the FDA were introduced via the Orphan drug law. Many of these drugs move on to become blockbusters, with more than $1 billion in sales. However, the law, originally approved in 1983, was meant to help drug manufacturers introduce medications that would otherwise be unprofitable, granting special patent protections and a faster route to the market, in situations where they would help 200,000 patients or less.
The law grants the drug seven years market exclusivity, tax breaks in the millions, and waives the millions of dollars of marketing application fees.
According to Public Citizen, the proposed 21st Century Cures Act goes even further, allowing drug makers whose blockbuster medications are facing loss of patent protection and generic competition to apply for approval to treat rare diseases, which would grant them six more months of exclusivity.
In addition, many critics say that the legislation already weakens the process the FDA uses to approve new drugs by allowing the agency to consider applications for drug approvals that do not involve clinical trials, considered the gold standard of scientific drug testing, and instead allowing other, less rigorous testing methods by pharmaceutical companies to be used to get new drugs on the market quickly and more cheaply.
Those drugs, according to Public Citizen and other critics, would likely cost patients and the health care system even more.
"Higher prices are the other major driver of the greater returns for orphan drugs," the Public Citizen report notes. "In 2014, most orphan drugs cost patients at least $98,534 per year, the corresponding annual cost of a non-orphan drug was $5,153."
21st Century Cures Act Concerns
Consumer advocates have previously raised concerns that the FDA is not adequately protecting patients from dangerous drugs and medical devices, often failing to require stringent premarket studies to identify dangerous side effects or defects before the wide use of new treatments.
Despite questions about the latitude already provided to manufacturers, the 21st Century Cures Act would further loosen the approval process by allowing the agency to approve drugs and medical devices that have not had clinical trials, critics warn.
Public Citizen points out that one part of the bill, Section 2222, would allow new high-risk medical devices to be approved by the FDA based only on case studies or medical journal articles, as opposed to double-blind clinical trials, which are the gold-standard for scientific review. The group says the law would basically allow the approval of potentially life-saving or life-threatening medical devices based solely on anecdotes.
The group also warns that Section 2121 of the bill would lower standards for the approval of antibiotic and antifungal medications, giving a fast-track pathway for approval that, at best, would require only early-stage clinical trials, instead of the larger, later-stage clinical trials which require testing on a large number of patients, and which are generally presumed to be better at detecting potentially dangerous drug side effects.
The bill comes amid a push for drug companies to release clinical trial data following incidents of ghost-writing and study-tampering that has involved powerful drugs that were later approved by the FDA. Independent researchers warn that in some cases it appears the agency was outright lied to about adverse events and effectiveness of drugs in company-sponsored clinical trials.
In February, a study found that the FDA was finding evidence of clinical trial fraud, but not reporting it in most cases.
Supporters of the bill say more flexibility in the FDA approval requirements is necessary to speed up the process of getting vital drugs to patients in a timely manner.
"*" indicates required fields