Advil, Motrin, Other NSAIDs Linked to Increased Atrial Fibrillation Risk: Study
April 10, 2014
By: Martha Garcia
Taking Advil, Motrin or other popular over-the-counter pain reliever for a headache may increase a person's risk of developing an abnormal heart rhythm, according to the findings of new research. 
In a study published this week in the medical journal BMJ Open, researchers found that side effects of non-steroidal anti-inflammatory drugs (NSAIDs) increase an individual's risk of developing atrial fibrilation by up to 84%, depending on how recent they used the drugs.
Researchers from Erasmus University Medical Center in Rotterdam conducted a population-based study involving more than 8,000 patients. They tested the association between NSAIDs and atrial fibrillation.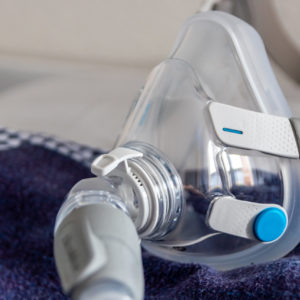 Did You Know?
Millions of Philips CPAP Machines Recalled
Philips DreamStation, CPAP and BiPAP machines sold in recent years may pose a risk of cancer, lung damage and other injuries.
Learn More
NSAIDs are among the best-selling over-the-counter pain killers in the U.S., including popular brands like Advil, Motrin and Aspirin. The class of medications also includes prescription anti-inflammatory drugs, such as Vioxx and Celebrex, which were also tested during the study.
Participants in the Rotterdam study had no prior history of atrial fibrillation. During the course of the study patients were followed-up on average for 13 years.
Current use of NSAIDs was associated with a 76% increased risk of developing atrial fibrillation compared to participants who never used NSAIDs. However, participants who had recent NSAID use, within the last 30 days, but who were not currently taking the drugs had an 84% increased risk of atrial fibrillation.
Most participants were an average of 68 years old and nearly 60% were women. During follow-up a total of 857 patients developed atrial fibrillation.
Atrial fibrillation involves the development of an irregular heartbeat, which is common among elderly people. During atrial fibrillation, the heart does not beat efficiently and cannot pump enough blood out to the body with each heartbeat. The condition is associated with heart failure, stroke and increased mortality.
Some patients are unaware they have an irregular heartbeat, placing them at higher risk. Many patients often take certain NSAIDs, like aspirin, on a daily basis hoping to help protect against heart attack.
Dr. Bruno H. Stricker and the team of researchers controlled for blood pressure, cholesterol, smoking and other cardiovascular risk factors for atrial fibrillation, but still continued to find an association.
While the researchers could not prove a causal relationship, they speculate that side effects of NSAID drugs lead to an increase in blood pressure and fluid retention, which in turn may affect heart function. This may lead to abnormal heart rhythm.
Stricker warns older NSAID users to be cautious when using these drugs to treat for pain or other problems. NSAIDs have been linked to an increased of coronary artery disease and heightened risk of heart attack.
The painkiller Vioxx was linked to triple the increased risk of heart attack, and was recalled from the market nearly 10 years ago.
Lawsuits over Vioxx were filed by tens of thousands of people following a September 2004 recall of the drug amid reports that it increases the risk of heart attacks and strokes. The prescription medication, which was approved for treatment of chronic pain from arthritis and other conditions that cause acute pain, was used by more than 80 million people worldwide. Merck & Co., the manufacturer of Vioxx, reached a $4.85 billion settlement with about 50,000 plaintiffs to resolve the Vioxx litigation in 2008.
Cara

May 3, 2016 at 1:54 am

I've been diagnosed with Afib. My doctor prescribed low dose aspirin daily as a blood thinner. I occasional take Advil for joint and back pain. Is this making my Afib worse?

'@ DARIN

July 10, 2015 at 1:50 pm

I have taken some of these medications !
"*" indicates required fields