Fatal Painkiller Overdoses Triple In Last 10 Years: Report
November 02, 2011
By: Staff Writers
Drug overdoses from painkillers like OxyContin and morphine have tripled in the last 10 years, according to new federal data. 
The U.S. Centers for Disease Control and Prevention (CDC) released a report on November 1, indicating that the number of annual deaths from opioid pain relievers now outnumber deaths from cocaine and heroine combined.
Prescription drug abuse is the main driver of the increases, with the CDC estimating that nearly 5% of the U.S. population abuses opioid painkillers in 2010.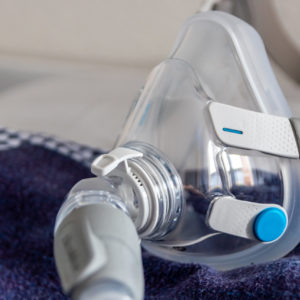 Did You Know?
Millions of Philips CPAP Machines Recalled
Philips DreamStation, CPAP and BiPAP machines sold in recent years may pose a risk of cancer, lung damage and other injuries.
Learn More
Opioid painkillers, also known as opioid pain relievers (OPRs) are a class of analgesics that includes methoadone, oxycodone and hydrocodone, among others. They are controlled substances that are supposed to only be obtained through prescription for the alleviation of pain. However, abuse of the drugs has increased steadily through the years.
In 2008, there were 20,044 deaths attributed to prescription drug overdoses. OPRs accounted for 14,800 of those deaths, or about 74%. In a complete reversal of previous drug overdose death trends over the last two decades, whites are three times as likely to die of an OPR overdose than blacks and hispanics, and most of the abuse appears to be centered in rural and impoverished communities.
The CDC researchers have determined that overdose death rates were four times the death rate reported in 1999. Kentucky, Louisiana, Mississippi and West Virginia had the highest increases in drug overdose death rates, and also have some of the highest poverty rates among non-Hispanic whites; which researchers believe is connected to the rate of drug abuse.
CDC officials point to the massive increase in prescription and sales of the drugs, saying that the sale of OPRs had increased fourfold in the U.S. since 1999. The report notes that illegal pain clinics in a number of states, known as pill mills, may be having a large impact on drug overdose death rates in some areas, with 3% of physicians accounting for 62% of OPR drugs prescribed, according to one study.
"By 2010, enough OPR were sold to medicate every American adult with a typical dose of 5 mg of hydrocodone every 4 hours for 1 month," the report notes.
The researchers conclude that there needs to be a balance in preventing drug overdoses, reducing misuse and making certain patients who legitimately need the drugs can get them.
Earlier this year, the FDA initiated a painkiller abuse reduction plan, asking drug manufacturers to develop a Risk Evaluation and Mitigation Strategy (REMS) for all long-action opioids that would help keep them out of the hands of abusers.
The FDA Opioid Strategy will require educating doctors on proper pain management, patient selection and will educate patients on proper use, dangers and disposal of the drugs.
The FDA identified a dozen extended-release, long-acting brand-name opioids and four types of generic opioids that will have to develop a REMS program. FDA officials say they hope the drug manufacturers will work together to develop a single REMS system.
The brand-name drugs affected by the strategy include Duragesic, Palladone, Dolophine, Avinza, Kadian, MS Contin, Oramorph, Embeda, OxyContin, Opana ER, Exalgo and Butrans. The generic drugs affected by the strategy include fentanyl, methadone, morphine, and oxycodone.
"*" indicates required fields