More Than Two Dozen Paragard IUD Injury Lawyers Appointed To Leadership Roles In MDL
February 22, 2021
By: Irvin Jackson
The U.S. District Judge presiding over all federal ParaGard IUD injury lawsuits has appointed a group of 25 plaintiffs' lawyers to serve in various leadership positions during coordinated pretrial proceedings in the federal multidistrict litigation (MDL) recently established.
In December 2020, the U.S. Judicial Panel on Multidistrict Litigation decided to transfer all product liability lawsuits involving Paragard IUD fractures during removal, centralizing the cases to U.S. District Judge Leigh Martin May in the Northern District of Georgia for coordinated discovery and management.
So far, there are about 116 complaints pending in the MDL. However, as Paragard IUD lawyers continue to review and file claims in the coming months and years, it is ultimately expected that several thousand claims will be part of the proceedings.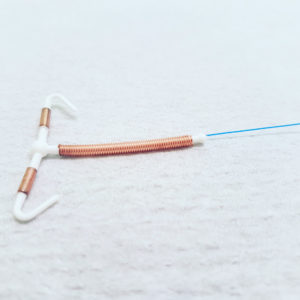 Each of the complaints raise similar allegations, indicating the intrauterine device (IUD) implanted for long-acting birth control was defectively designed and prone to fracture or break when doctors attempt to remove it. Women have suffered a variety of painful complications when the Paragard IUD broke or became embedded in the uterus, often resulting in additional surgery to retrieve pieces left behind.
Following an initial conference held earlier this month, Judge May issued an order on February 10, calling for the parties to file proposals regarding their respective leadership structures, including attorneys who will take certain actions that benefit all plaintiffs during the discovery phase of the litigation and arguing pretrial motions before the Court.
In an order (PDF) issued on Friday, Judge May appointed two attorneys to serve as plaintiffs' co-lead counsel; one plaintiffs' liaison counsel; five attorneys to serve on a Plaintiffs' Executive Committee; and another 17 attorneys to serve on a Plaintiffs' Steering Committee. However, each plaintiff will still retain their own individual attorney to represent their individual interests.
As part of the coordinated proceedings, it is expected Judge May will establish a "bellwether" process, where a small group of representative claims will be prepared for early trial dates to help gauge how juries may respond to certain evidence and testimony that will be presented throughout other cases.
While the outcome for these early trials would not be binding on other plaintiffs, they may facilitate potential ParaGard IUD settlements which would avoid the need for dozens, or possibly hundreds, of cases to be set for individual trials throughout the federal court system in the coming years.
"*" indicates required fields