Passenger-Side Airbag Problems Lead to Multiple Car Recalls
April 17, 2013
By: Russell Maas
About 3.3 million vehicles manufactured by six different automakers have been recalled because the passenger side air bags could explode, potentially hurling shrapnel into the vehicle.
An air bag recall was announced by the National Highway Traffic Safety Administration (NHTSA) on April 11, impacting vehicles made by Toyota, Honda, Nissan, General Motors and BMW
The recall comes after at least six reports of the air bags deploying improperly on the roadways. The airbags have a faulty inflator mechanism that could over inflate them with high pressure gas, sending plastic and metal fragments into the vehicle's passenger areas. No injuries have been reported.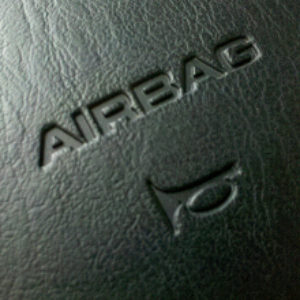 The automakers blamed the defective air bags on human error during the manufacturing and handling processes. Spokeswoman Akemi Ando for Honda announced that a worker had forgotten to turn on a switch to weed out the defective parts. The parts were also improperly stored, allowing them to be exposed to humidity.
The international air bag recall includes the following make and models; 1.7 million Toyota Corolla, Matrix Hatchback, Sequoia SUV, Tundra pickup and Lexus SC 430 sport cars, all manufactured between 2001 and 2003, 1.1 million Honda Civic, CR-V, and Odyssey minivans, all manufactured between 2001 and 2003, 480,000 Nissan Maxima midsize sedan, Pathfinder SUV, Sentra company, Infiniti FX crossover, and QX4 SUV, all manufactured between 2001 and 2003, 45,000 Mazda RX-8 and Mazda 6, 55,000 GM Pontiac Vibe hatchbacks, and BMW is included in the recall but is currently unable to identify which year and models vehicles will are affected.
All of the defective airbags were manufactured by Takata Corporation of Japan, who is a part supplier for major automotive manufacturers.
In many cases automakers will use the same parts for consecutive year models to make maintenance more convenient. The down side is that when a particular part is found to be defective, it leads to a massive recall.
Consumers may contact their automobile manufacturer for further detail on the recalled vehicles. All manufacturers have announced they will inspect the airbag inflators and replace them for free if necessary.
Photo Courtesy of: http://www.flickr.com/photos/vvvracer/ / CC BY 2.0
"*" indicates required fields