Passengers on Carnival Splendor Being Towed Back To San Diego After Fire
November 10, 2010
By: Staff Writers
About 3,300 passengers who were stranded at sea without power onboard the massive Carnival Splendor cruise liner after a fire disabled the engine, are now being towed back to San Diego, California. 
The Carnival cruise ship was left with only auxiliary power on Monday about 200 miles south of San Diego after the fire. Passengers who expected a relaxing cruise have been left with limited supplies that have been flown in by relief helicopters, such as Spam and Pop Tarts, while propping cabin doors open to let fresh air and light into their rooms.
According to a press release issued by Carnival Cruise Lines, the fire occurred at about 6 a.m. on Monday in the aft engine room. No crew or passengers were injured, but the crew was unable to restore main power.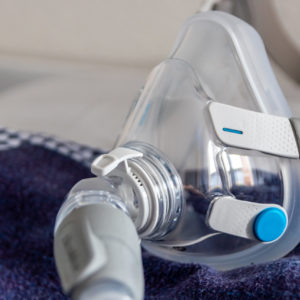 Did You Know?
Millions of Philips CPAP Machines Recalled
Philips DreamStation, CPAP and BiPAP machines sold in recent years may pose a risk of cancer, lung damage and other injuries.
Learn More
The company has pledged to give all passengers a full refund, reimbursement for transportation costs, and a complimentary cruise in the future equal to the value of what they paid for this voyage. However, many may be entitled to additional compensation through a Carnival Splendor lawsuit for damages caused by the incident.
The Carnival Splendor is a 952-foot Concordia-class cruise ship operated by Carnival Corp. with more than twice the tonnage of the Titanic. She was put in service in 2008 and has a crew of about 1,150.
Two tug boats are in the process of towing the ship to San Diego, and are expected to arrive sometime on Thursday. The fire occurred during a cruise of the Mexican Riviera, and plans to tow the ship to nearby Ensenada, Mexico, were changed after Carnival officials deemed passengers would be more comfortable onboard the ship instead of being bussed across Mexico and having to go through customs. The decision was reportedly met by cheers from passengers.
During the slow, hot voyage back to shore, passengers were being entertained by acoustic music, trivia games and playing cards. However, the ship is equipped with flatscreen televisions in every room and the largest state-of-the-art indoor spa on a Carnival ship, which includes a thermal suite, beauty treatment rooms and a Thalasso therapy pool, as well as a ceremonial tea house. Most of those were presumably disabled by the loss of power. Auxiliary power is being used to provide cold water, emergency lighting and working toilets.
Photo courtesy of http://www.flickr.com/photos/techbirmingham/ CC by 2.0
maryann

November 11, 2010 at 10:28 pm

QUIT your bit ching....you made it back alive..people on the titanic weren\\\'t so lucky...You will get a free cruise and btw, did you like the SPAM????

Andy

November 11, 2010 at 8:03 am

We had our first cruise in September on the Splendor and although the weather could have been better we were treated very well, again the weather was out of Carnival's control just like a fire is. The media has overblown this to no end, it is very sad for the passengers as we plan holidays so far in advance but I think in the back of our minds we always wonder what if? Carnival staff have a reputa[Show More]We had our first cruise in September on the Splendor and although the weather could have been better we were treated very well, again the weather was out of Carnival's control just like a fire is. The media has overblown this to no end, it is very sad for the passengers as we plan holidays so far in advance but I think in the back of our minds we always wonder what if? Carnival staff have a reputation and I happened to witness it first hand of going the extra mile to please so I am quite sure they are doing everything in their power to help all the passengers in this time. I am quite sure the higher priced cruise lines have also had Norwalk virus and other so called disasters so it seems unfair to point the finger and make it seem like this is in some way Carnivals fault. So in other words if you pay $1000.00 more for a cruise I doubt that will guarantee you a seven day vogage without problems.

Dee

November 10, 2010 at 11:16 pm

Any fire ay sea is a disater! What kind of a non-life do you have to compair a modern cruise to the Mayflower?

rose

November 10, 2010 at 11:14 pm

Hi my daughter and i took your cruise last year over Easter i would be happy to support your effort to encourage passengers to continue to cruise with you . I had to fly to California long beach to take the seven day cruise we had a wonderful time ..

ALea

November 10, 2010 at 10:57 pm

So, just how hot is it on the open sea w/o air-conditioning? The media acts like this a real disaster to be inconvienced for several days. I, personally, would consider it an experience to tell my grandkids about. But wait, this is what happened to my husband and I on a Princess cruise line in 2008. Our cruise was terminated out of Southhampton, England the morning after our embarkation. Yes,[Show More]So, just how hot is it on the open sea w/o air-conditioning? The media acts like this a real disaster to be inconvienced for several days. I, personally, would consider it an experience to tell my grandkids about. But wait, this is what happened to my husband and I on a Princess cruise line in 2008. Our cruise was terminated out of Southhampton, England the morning after our embarkation. Yes, we were not only reimbursed for the cancelled cruise, but reimbursed for our airfare back to the USA, plus several nights hotel stay in London. We, also, were given $1500 credit toward another cruise destination, so we completed our coastal cruise last fall. Of course, we love cruising and will continue to cruise whenever we can afford to. The Carnival's Splendor is a beautiful ship. This is very unfortunate for everyone involved, especially the crew members who are having to deal with media-fueled panic. With Thanksgiving ahead, just think of our forefathers' trip over on the Mayflower....something to ponder. Alea
"*" indicates required fields