"Superbug" Germs Often Found on Hands of Hospital Patients: Study
March 16, 2016
By: Martha Garcia
The findings of new research suggests that the hands of hospital patients may be a significant source of antibiotic-resisitant bacteria, or "superbugs", that may be transmitted to others and pose a serious infection risk at hospitals nationwide. 
A study published this week by the medical journal JAMA Internal Medicine indicates that more than one-third of patients entering hospitals were colonized with bacteria that is resistant to multiple forms of drugs, highlighting the importance of ensuring proper hand hygiene for patient, in addition to medical providers.
Researchers from the University of Michigan examined patients at six post-hospital facilities, such as nursing homes, rehabilitation centers and hospices, in metropolitan Detroit and Southeast Michigan. Patient's palms, fingers, and around the nails were swabbed. Tests were done when they were admitted, two weeks later, then once a month for the next 6 months.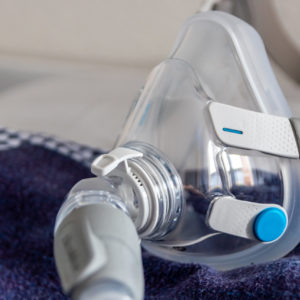 Did You Know?
Millions of Philips CPAP Machines Recalled
Philips DreamStation, CPAP and BiPAP machines sold in recent years may pose a risk of cancer, lung damage and other injuries.
Learn More
Patient's were tested for a range of serious bacteria, including methicillin-resistant Staphylococcus aureus (MRSA), vancomycin-resistant Enterococcus (VRE), and resistant gram-negative bacilli.
Researchers found that more than 24 of patients had at least one type of bacteria when discharged from the hospital to a nursing home or similar facility, but many patients developed more germs during their stay at those facilities.
In the study, 34% of patients hands were colonized with multi-drug resistant organisms, two-thirds of those patients still tested positive for those germs when they were discharged from the rehabilitation center or nursing home.
Superbugs Spreading Through Hospital Acquired Infections
Researchers are finding multi-drug resistant organisms are increasingly prevalent in post-acute care facilities nationwide, as a result of contact between patients, healthcare workers, and the environment; all of which can increase patient cross-transmission.
A U.S. Centers for Disease Control and Prevention (CDC) report recently warned that many hospital patients become infected with the bacteria during their hospital stay, often taking the "superbugs" with them when they are discharged, on to facilities such as nursing homes.
Another study revealed 1 in 7 hospital infections are caused by drug resistant "superbugs," often related to catheters and surgeries in acute-care facilities.
Last year, a study published by the American Journal of Infection Control concluded that many nursing home patients carry "superbugs" to hospitals when they are taken for other medical concerns. That study indicated that about percent of patients brought the superbugs into hospitals.
Other research shows the cause of the problem may be related to the frequency antibiotics are prescribed in many nursing homes. The study revealed nearly 10% of nursing home patients are taking antibiotics, often for long periods of time, up to 192 days.
While many hospitals and healthcare facilities enforce strict employee hand washing policies for doctors, nurses and other healthcare staff, most facilities overlook the necessity of frequent patient hand washing. Patient hand washing is not a routine practice in hospitals.
Health experts have emphasized the role healthcare workers and contaminated instruments play as known sources of the spread antibiotic-resistant bacterial infections. Some experts have argued that patients are a major source of the spread of superbug infections, the new study reveals that is indeed the case.
Recently, in response to the concern of the spread of drug resistant bacteria the National Institute of Allergy and Infectious Disease awarded $5 million to fund research focused on bacterial infection treatment that does not involved antibiotics.
More than 2 million people become sick every year with antibiotic-resistant infections in the U.S., another 23,000 die as a result. The CDC says 1 in 25 hospital patients in the U.S. catch an infection while in the hospital being treated for another ailment.
"*" indicates required fields