Many Drugs Lack Proper Pediatric Dosing Instructions: Study
May 16, 2012
By: Irvin Jackson
Doctors are often left guessing when it comes to prescribing the proper dose of medications for children, increasing the risk of serious side effects that may be avoided if proper pediatric dosing instructions are provided. 
According to new research, many drugs do not carry pediatric dosing instructions, leaving doctors to make an estimate of the proper drug dose based on the child's weight. In fact, even when medications do provide dosing information for children, many doctors still estimate based on the weight, simply because they do not expect the information to be there.
In a study published last week in the Journal of the American Medical Association (JAMA), researchers found that less than half of drugs commonly prescribed to children have proper pediatric dosing instructions. Out of the 105 new drugs approved by the FDA between 2002 and 2008, only 43 had such information.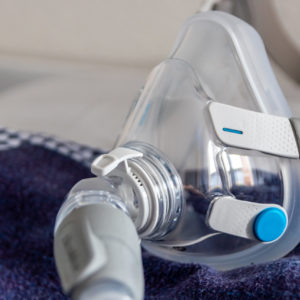 Did You Know?
Millions of Philips CPAP Machines Recalled
Philips DreamStation, CPAP and BiPAP machines sold in recent years may pose a risk of cancer, lung damage and other injuries.
Learn More
As a result, doctors who prescribe these drugs have no clear instructions about how much is safe or effective for children, who are not only smaller than adults, but who also have a different metabolic rate, different hormones and whose bodies are still in the process of developing.
Prior studies have estimated that about 80% of children who are admitted to U.S. hospitals are given drugs that have never been tested on children. For infants, that number jumps to 90%.
Researchers point out that this has been a concern since 1975, when a study found that 78% of all drugs had inadequate prescribing information for children. While things have improved, researchers in this latest study indicate that the number of drugs with pediatric prescribing information is still far too low, and they say that their estimate of the number of drugs with pediatric data is probably generous.
What improvements there have been are mainly attributable to two laws passed in the last two decades; the Pediatric Research Equity Act and the Best Pharmaceuticals for Children Act. Those laws give the FDA the power to ask for pediatric prescribing information for drugs likely to be given to children and provide incentives for drug companies to do so voluntarily.
In April, the CDC released a report that found the number of child drug overdoses is on the rise. According to the report, the poisoning death rate among 15 to 19 year olds skyrocketed 91% from 2000 to 2009, increasing from 1.7 deaths per 100,000 to 3.3 deaths. The number of those deaths that can be attributed to prescription drug overdoses rose from 30% in 2000 to 57% in 2009, suggesting that at the turn of the century less, than one-in-three teen poisoning deaths were caused by prescription drugs, but they now account for more than half. Many of those deaths were attributed to the illegal use of the drugs for recreational purposes, however.
"*" indicates required fields