Improving Pediatric Readiness at Emergency Rooms May Reduce Deaths Among Injured Children: Study
August 14, 2023
By: Martha Garcia
Children seen in emergency rooms that have a high level of pediatric readiness are three times more likely to survive severe injuries, according to the findings of a new study.
Many emergency rooms throughout the U.S. are ill-equipped to treat pediatric injuries, resulting in delays transporting severe injuries to trauma centers, which substantially reduces a child's chance of surviving, according to findings published last week in the medical journal JAMA Surgery.
Researchers sought to examine how the proximity of a childhood injury location to U.S. trauma centers, including emergency departments that are ready for the cases, impacts the outcomes of pediatric trauma, concluding that nationwide efforts are needed to increase the level of pediatric readiness at all U.S. hospitals.
Emergency Room Pediatric Readiness
The National Pediatric Readiness Project is an ongoing assessment and improvement program, which was launched in 2013 to improve pediatric ER readiness.
There are more than 150 million ER visits in the U.S. every year, and roughly 20% of those involve patients younger than 15 years old. Children have unique physical, developmental, and medical needs that are different from adults.
These factors must be taken into consideration when stocking and staffing an emergency rooms, to account for appropriate equipment, proper medication dosing, and other needs.
Most children are treated in ERs that see fewer than 15 pediatric patients per day and have low readiness, according to researchers.
High-Readiness ERs Prevent Child Deaths
A team of researchers from multiple major universities across the United States studied data from the National Trauma Data Bank on more than 213,000 injured children under 18 years old. The children were treated at one of 765 U.S. trauma centers that completed a 2013 National Pediatric Readiness Assessment.
Pediatric readiness calls for ERs to be properly equipped with the resources, equipment, training, competent medical staff, and board-certified emergency medicine or pediatric emergency medicine physicians that can appropriately treat complex or difficult-to-treat injuries and health conditions in pediatric patients.
The researchers looked at outcomes and the level of readiness in the emergency rooms the children visited. They also looked at whether the child had to wait for more or less than 30 minutes before being seen by a health care professional.
According to the findings, 4,156 children died over the course of one year from pediatric injuries after going to an emergency room. However, the researchers also determined those emergency rooms with a high level of readiness helped prevent another 468 additional child deaths. The researchers determined increasing the level of pediatric readiness at all U.S. trauma centers would triple the chance of children surviving childhood injuries.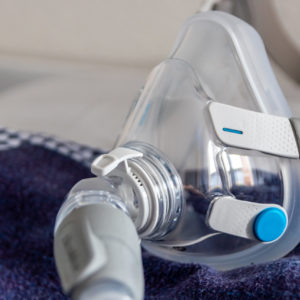 Did You Know?
Millions of Philips CPAP Machines Recalled
Philips DreamStation, CPAP and BiPAP machines sold in recent years may pose a risk of cancer, lung damage and other injuries.
Learn More
Researchers said the link between the geographic location of high-readiness ERs and death rates is not conclusive, but the link between high readiness and saved lives is. Even when it took up to 45 minutes to transport a pediatric patient to the ER, they still had an increased chance of survival if they were taken to a high-readiness facility.
Increasing pediatric readiness among all trauma centers may potentially save more than 1,600 lives, and hospitals should work to ensure their ER department has high readiness for pediatric patients, researchers concluded.
"*" indicates required fields