Pelvic Mesh Problems Result in Multi-State Attorney General Investigation
March 07, 2014
By: Irvin Jackson
Endo Health Solutions, the parent company of American Medical Systems (AMS), indicates that it is the subject of an investigation by several states, which are looking into issues related to possible Medicare and Medicaid fraud associated with pelvic mesh products.
In an annual report filed with the Securities and Exchange Commission on Monday, Endo disclosed that it has received subpoenas from state attorney generals in California and several other states regarding problems with AMS transvaginal mesh products sold for treatment of pelvic organ prolapse (POP) and female stress urinary incontinence (SUI), which have been linked to reports of serious complications.
The states appear to be investigating potential fraud for overcharging for pelvic mesh products that did not work as they were intended. Endo indicates that it is fully cooperating with the subpoenas, and it is unknown whether other manufacturers may face similar investigation regarding their pelvic repair mesh products.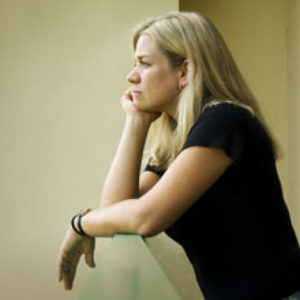 Endo and AMS currently face more than 15,000 pelvic mesh lawsuits filed by women who allege they experienced problems when the pelvic mesh eroded through the vagina, caused infections or other complications. Similar lawsuits have also been filed against other manufacturers, including Johnson & Johnson's Ethicon unit, Boston Scientific, C.R. Bard, Coloplast Corp., Cook Medical and Neomedic.
According to another filing earlier last month, Endo has set aside more than $520 million to cover the litigation costs and potential AMS mesh settlements. Last year, it was reported that Endo agreed to pay $54.5 million to settle an undisclosed number of AMS pelvic mesh lawsuits.
Vaginal Mesh Litigation
Women have filed more than 50,000 lawsuits over pelvic mesh problems throughout the United States, with most of the cases consolidated as part of eight different MDLs or Multidistrict Litigations established in the federal court system, which are centralized before U.S. District Judge Joseph Goodwin in the Southern District of West Virginia for coordinated handling during pretrial proceedings.
According to an updated case list (PDF) released by the U.S. Judicial Panel on Multidistrict Litigation (JPML) on February 19, Judge Goodwin is currently assigned to oversee 12,992 Ethicon mesh lawsuits, 13,292 American Medical Systems (AMS) mesh lawsuits, 7,617 Boston Scientific mesh lawsuits, 6,172 Bard Avaulta mesh lawsuits, 1,155 Coloplast mesh lawsuits and 152 Cook Medical mesh lawsuits. Late last month he was also assigned to oversee consolidated Neomedic vaginal mesh lawsuits as well.
Most of the cases have been filed following an FDA warning issued in July 2011, when it was reported that the agency was aware of at least 2,874 reports of problems with vaginal mesh and bladder sling products used for pelvic repair between January 2008 and December 2010.  After a review of all available data, the FDA concluded that there was no evidence that transvaginal mesh provides any additional benefits when compared to more traditional surgery for treatment of pelvic organ prolapse.
In 2012, the FDA sent a letter to several manufacturers of these products, ordering that they conduct additional studies and trials to evaluate the safety of pelvic mesh products, and establish whether they pose an unreasonable risk of injury for women.
As part of the coordinated proceedings in the federal court system, Judge Goodwin has scheduled a series of early trial dates involving cases filed against C.R. Bard, Ethicon, Boston Scientific and AMS. Known as "bellwether" trials, these early test cases are designed to help the parties gauge how juries are likely to respond to certain evidence and testimony that will be repeated throughout a number of similar cases.
While the outcomes of these bellwether cases are not binding on other claims, they may lead to more vaginal mesh settlements.
At least five pelvic mesh cases have already gone before juries, with two cases going before state court juries and three cases proceeding to trial in federal court. In July 2012, a California state court jury awarded $5.5 million in damages against C.R. Bard and a New Jersey state court jury awarded $11.1 million in damages against Ethicon in March 2013.
In July 2013, a federal jury awarded $2 million in damages against Bard, including punitive damages designed to punish the manufacturer for their actions surrounding the design and sale of Avaulta pelvic mesh products. A second Bard case settled during the first day of trial for an undisclosed sum.
Last month, Judge Goodwin entered a defense verdict in an Ethicon bellwether trial, granting the manufacturer's motion for judgment as a matter of law following the plaintiff's case after the Court found that insufficient evidence had been presented for the jury to find that a defect in the mesh was the cause of that plaintiff's injury.
The first bellwether trial for an AMS vaginal mesh claim is scheduled to begin April 7.
"*" indicates required fields