Pennsylvania Nursing Home Neglect Lawsuit Can Result in Corporate Liability
August 03, 2010
By: Staff Writers
A Pennsylvania appeals court has ruled that nursing homes can be held corporately liable through a nursing home neglect lawsuit or nursing home wrongful death lawsuit for injuries caused by substandard care.
The Pennsylvania Superior Court overturned a lower court verdict, ruling that Grane Healthcare, which owns Highland Park Care Center, can be held liable for the 2004 death of one of their residents. The case stems from a lawsuit filed by the son of Madeline Scampone, who died from a heart attack after suffering from a urinary tract infection,untreated bedsores, malnutrition, and dehydration while in the nursing home home.
Key to the case was the fact that Scampone claimed that the nursing home was chronically understaffed, which the panel of judges said expressly showed failing on the part of the management company. The panel unanimously ruled that a nursing home has the same responsibility and liability for its residents as a hospital has for its patients, indicating that the evidence suggested the management company and nursing home staff acted with reckless disregard for residents and made nursing home abuse and neglect more likely.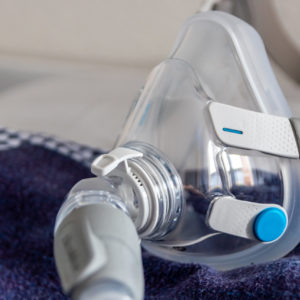 Did You Know?
Millions of Philips CPAP Machines Recalled
Philips DreamStation, CPAP and BiPAP machines sold in recent years may pose a risk of cancer, lung damage and other injuries.
Learn More
The ruling overturns a previous decision by an Allegheny County Common Pleas judge, who ruled that Grane Healthcare could not be held corporately responsible for Scampone's death.
The Superior Court determined that not only could the company be held responsible for compensation, but that a jury could determine it should suffer punitive damages as well. The lower court had ruled that there was insufficient evidence for punitive damages.
Witnesses testified on Scampone's behalf that the nursing home was chronically understaffed, and said that the company would temporarily boost staffing levels when an inspection was scheduled and then immediately return to its understaffed state after the inspection was over. They also testified that nursing home staff altered medical records to hide substandard care.
"Corporate negligence as a basis for liability is supported as a cause of action against Grane because it was the entity that managed all aspects of the operation of the nursing facility," Supreme Court Judge Mary Jane Bowes wrote in the opinion. "Grane had assumed the responsibility of a comprehensive health center, arranging and coordinating the total health care of the nursing facility residents."
Pauleen

January 22, 2012 at 6:13 pm

My parents are in the Highland Park Nursing Home. My dad was sent to the hospital on 1/2/12. They sent a medical directive to the hospital that stated he was full code that was not his. He ended up om life support and I gave the hospital the right one the home had a copy of. he had so much wrong that just did not happen overnight. He was extremely dehydrated malnutrition he had pneumonia, C Diff,[Show More]My parents are in the Highland Park Nursing Home. My dad was sent to the hospital on 1/2/12. They sent a medical directive to the hospital that stated he was full code that was not his. He ended up om life support and I gave the hospital the right one the home had a copy of. he had so much wrong that just did not happen overnight. He was extremely dehydrated malnutrition he had pneumonia, C Diff, and septic and said about bedsores.. The Supervisor of the floor told me he was sick on 1/1/12 never called me till 1/2/12 at 2am to tell me he was going to the hospital. I would like to sue them for Wrongful Death; Medical Malpractice. I was told I had a good case. Daddy passed 1/20/12 and when I went to the home to tell my mom daddy passed they were packing his belongings in front of her. I went to retrieve his items from the home along with the money he had left for the last 3 years I was told as to the money they sent it back to social security. this was to be used for final arrangements. This is from social security's website states to return ONLY the money for the month of death or thereafter. Reporting the death of someone getting benefits Updated 01/13/2012 04:45 AM | ID# 332 How do I report the death of someone getting Social Security or Supplemental Security Income benefits? Report the death by calling toll free, 1-800-772-1213 (TTY 1-800-325-0778), 7 a.m. to 7 p.m., Monday through Friday. Please have the deceased person's Social Security number when you call. In addition to reporting the death to Social Security, you should: Notify the bank or other financial institution of the beneficiary's death. Request the bank or other financial institution return any funds received for the month of death or thereafter. Do not cash any checks received for the month in which the beneficiary died or any checks received thereafter. Return any un-cashed checks to your local field office.

Deb

August 4, 2010 at 4:30 am

Yet when a Newport Beach, Calif, nursing home ran by Sun Healthcare Group Inc, aka SUNH, caused five deaths to patients I knew of the DOJ -BMFEA didn't hold them accountable for violating their state injunction. Why? Must be corruption. There were 19 violations from 9/5/2002-10/31/2003 that are documented by DHS on my website. OSHPD field reports are mysteriously missing from the public record[Show More]Yet when a Newport Beach, Calif, nursing home ran by Sun Healthcare Group Inc, aka SUNH, caused five deaths to patients I knew of the DOJ -BMFEA didn't hold them accountable for violating their state injunction. Why? Must be corruption. There were 19 violations from 9/5/2002-10/31/2003 that are documented by DHS on my website. OSHPD field reports are mysteriously missing from the public record, found in discovery when I sued my former attorney for malpractice -he died 2 wks later in his sleep at age 59 of unknown causes later determined to be diabetes. The CEO cheated me out of wrongful death, elder abuse and her pain & suffering after apologizing for harm done to her yrs earlier. Threatened me in mediation by this corrupt attorney. Sun wasn't held responsible criminally or civilly for deaths -why? DOJ needs to investigate
"*" indicates required fields