Science "Show and Tell" For Philips CPAP Lawsuits and SoClean Lawsuits Scheduled For Sept. 1
August 01, 2022
By: Irvin Jackson
The U.S. District Judge overseeing all federal Philips CPAP lawsuits and SoClean lawsuits has scheduled a science "show and tell" for September 1, so the parties can make presentations designed to educated the Court on the complex scientific issues which will come up during the two related litigations.
A year ago, Philips announced a CPAP recall which impacted millions of sleep apnea machines that contained polyester-based polyurethane (PE-PUR) foam, which was used to reduce noise and vibrations while the device was used at night. However, it is now known that the toxic foam breaks down, releasing particles and gasses directly into the machine's air pathways, which has been linked to reports of cancer, lung damage and other injuries in thousands of lawsuits filed by former users.
At the time of the recall, Philips indicated that CPAP cleaning devices like SoClean, which use high levels of ozone gas to sanitize the machines, could increase the rate of foam degradation. As a result of the statements, SoClean sued Philips, and dozens of class action lawsuits have now been filed against SoClean, alleging that consumers were not adequately warned about the use of toxic ozone gas, which was described as "activated oxygen" in marketing materials.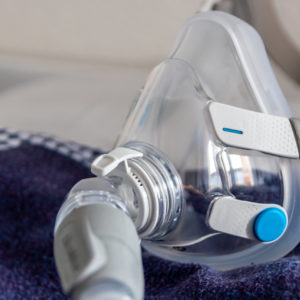 Philips CPAP Recall Lawsuit
Given common questions of fact and law raised in the claims, the federal SoClean litigation was centralized earlier this year before U.S. District Judge Joy Flowers Conti, in the Western District of Pennsylvania, who was already presiding over all Philips CPAP lawsuits consolidated as part of a separate federal MDL.
In a joint motion (PDF) filed by both plaintiffs and defendants on July 19, parties called for a Science "show and tell" to be held to educate the court on the science behind the claims and defenses that will come up during the litigation.
On July 21, Judge Conti issued a pretrial order (PDF) agreeing with the proposal, and calling on parties to submit protocols for the Science Show and Tell by August 18, 2022.
Since Judge Conti is overseeing both MDLs, she plans for the Science show and tell to cover both the science involved in Philips CPAP recall lawsuits, as well as SoClean ozone lawsuits in one hearing. Such proceedings typically involve non-adversarial presentations by expert witnesses or parties, which are intended to educate the court about issues and concepts that will come up during the proceedings. The presentations are not part of the official record in the case, or subject to cross examination.
As part of the coordinated pretrial proceedings before Judge Conti in the two separate MDLs, SoClean lawyers and Philips CPAP lawyers will conduct coordinated discovery into issues raised in the claims, as well as overlapping issues about the causes and effects of the foam breaking down, which will likely involve many of the same witnesses and evidence. It is then expected that Judge Conti will schedule a series of early "bellwether" trials to help the parties gauge how juries will respond to certain evidence and testimony that will be repeated throughout the claims.
RICHARD

September 27, 2022 at 8:33 am

Do you have any data to release regarding the science day show and tell?
"*" indicates required fields