Wrongful Death Lawsuit Filed Over Toxic Foam In Recalled Philips Mechanical Ventilator
March 18, 2022
By: Irvin Jackson
A North Carolina man indicates that his wife's death was caused by exposure to toxic foam in a Philips mechanical ventilator, according to a recently filed lawsuit.
The complaint (PDF) was filed by Irving R. Greene, on behalf of himself and his late wife, Susan, in the U.S. District Court for the Western District of Pennsylvania on March 15, naming Koninklijke Philips and its North American subsidiaries as defendants.
Last summer, Philips recalled millions of breathing assistance devices, including CPAP and BiPAP devices used primarily to treat sleep apnea, and mechanical ventilators used in both hospital and home settings. The recalls came after the manufacturer warned that a polyester-based polyurethane (PE-PUR) sound abatement foam inside the devices was prone to deteriorate, break down, and release black particles, debris and chemicals directly in the devices' air pathways.
Following the recall, thousands of individuals nationwide have begun the process of pursuing a Philips lawsuit, with a variety of different cancers and lung damage linked to prior use of the machines, though the vast majority have focused on Philips' popular DreamStation CPAP devices.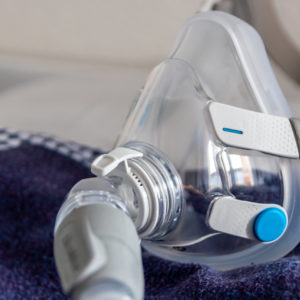 Philips CPAP Recall Lawsuit
According to the wrongful death lawsuit, Susan Greene was prescribed, and purchased, a Philips mechanical ventilator device in about 2016. The lawsuit indicates she suffered serious and life-altering injuries as a result, and died on March 24, 2019. Two years later, the device she used was recalled for the presence of PE-PUR foam.
"The manuals accompanying Susan Greene's mechanical ventilator devices did not contain any language or warnings of health risks associated with use of the device, including irritation, inflammatory response, headache, asthma, adverse effects to other organs and toxic carcinogenic effects," the lawsuit states. "Had Defendants informed Susan Greene of these risks, she would not have purchased or used the Recalled Device."
According to an FDA inspection report released late last year, Philips knew about the problem with the degrading sound abatement foam since at least 2015, before Greene's device was purchased, indicating that emails exchanged with the foam supplier discussed the problem. However, no investigation was initiated or corrective actions were taken until the massive recall was announced in June 2021.
Given common questions of fact and law raised in product liability lawsuits and class action lawsuits filed nationwide over the recalled Philips sleep apnea machines, coordinated pretrial proceedings have been established before Senior U.S. District Judge Joy Flowers Conti in the Western District of Pennsylvania, where this latest complaint will also be centralized.
In the coming years, it is expected that Judge Conti will establish a bellwether program where small groups of representative Philips CPAP lawsuits will be prepared for early trial dates, to help gauge how juries are likely to respond to certain evidence and testimony that is likely to be repeated throughout the claims.
"*" indicates required fields