Plavix Cases for More than 400 Plaintiffs Transferred to MDL Since July
September 30, 2013
By: Irvin Jackson
The U.S. District Judge presiding over all Plavix lawsuits pending in the federal court system is scheduled to meet with attorneys involved in the litigation this afternoon, after scheduling the conference earlier this month in response to the growing number of cases transferred to the federal MDL (multidistrict litigation) over the past few months.
Earlier this year, the U.S. Judicial Panel on Multidistrict Litigation (JPML) centralized all Plavix cases filed in the federal court system before U.S. District Judge Freda L. Wolfson in the District of New Jersey for coordinated handling during pretrial proceedings.
In July, an initial organizational conference was held in the Plavix MDL, at which time only a limited number of cases were pending in the federal court system in which plaintiffs were not fighting the removal of the complaints from California state courts, raising questions about the scope and size of the federal litigation after remand motions were considered.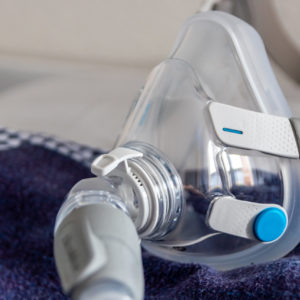 Did You Know?
Millions of Philips CPAP Machines Recalled
Philips DreamStation, CPAP and BiPAP machines sold in recent years may pose a risk of cancer, lung damage and other injuries.
Learn More
According to a letter (PDF) sent by attorneys for Bristol-Myers Squibb and Sanofi Aventis on September 13, Plavix complaints filed against the drug makers involving more than 400 plaintiffs have been transferred to the MDL since the July conference, and federal jurisdiction is not disputed in these cases. Therefore, the drug makers requested another status conference since "there is now a critical mass of MDL cases in which discovery will proceed irrespective of the outcome of the remand motions pending in the California cases which were discussed with the Court in July."
In a handwritten order entered on the bottom of this letter, Judge Wolfson scheduled a new conference for 2:00 p.m. today, September 30. In addition to discussing the organization and structure of the MDL proceedings, the parties are expected to seek the Court's guidance on the establishment of discovery protocol and production of documents by the drug makers in the litigation.
"At the July conference, the Parties advised the Court that they were working towards a protocol for a single, coordinated document production that would apply to all Plaivix cases nationwide," wrote lawyers for the manufacturers of Plavix. "Although the Parties have worked hard towards an agreement, they have so far been unable to overcome their differences. Absent such an agreement, Defendants believe the result will be inconsistent production regimes and obligations in different courts around the country."
Lawsuits Over Plavix Side Effects, Effectiveness
Plavix (clopidrogrel) is a blockbuster medication that has been used by millions of people in the United States and is commonly prescribed to prevent blood platelets from sticking together and forming clots. There are between 2.5 million and 3 million Plavix prescriptions handed out each month in the U.S., and most of the cases involve concerns that emerged in recent years about the side effects of Plavix and whether many of these prescriptions may have been unnecessary due to genetic resistance to Plavix.
While Plavix has been promoted as being better at its job than aspirin, with a cost that is many times higher than aspirin, questions have been raised about the effectiveness of Plavix for many patients and whether it actually provides any benefit over aspirin.
In August 2009, researchers from the University of Maryland identified a gene variant found in about one-third of the population that may signal a reduced effectiveness of Plavix. People with the CYP2C19 variant have reduced functioning of a liver enzyme that is supposed to convert Plavix from its inactive form to its active form, potentially making Plavix ineffective at reducing the risk of blood clots.
According to allegations raised in Plavix cases filed in state and federal courts nationwide, Bristol-Myers Squibb and Sanofi-Aventis failed to adequately warn consumers or the medical community about the risk of gastrointestinal bleeding, severe ulcers, a rare blood disorder known as thrombotic thrombocytopenic pupura (TTP) and other injuries.
"*" indicates required fields