Plavix Stent Warning Should Be Placed in Black Box: Public Citizen
August 22, 2013
By: Irvin Jackson
A prominent consumer watchdog group is calling for the FDA to strengthen the label warnings provided about side effects of Plavix for individuals using the blood thinner after receiving a coronary stent.  
On August 21, Public Citizen sent a petition (PDF) to the agency, asking that a "black box" warning be added that alerts patients and doctors about the signficantly increased risk of major bleeding from Plavix when the medication is used for more than one year after a patient has been implanted with a drug-eluting stent.
The petition was sent jointly from the consumer group and Dr. Neil A. Holtzman, whose wife died in 2011 after she suffered a major bleeding event while on Plavix.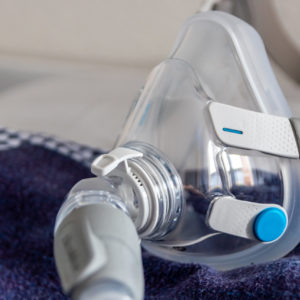 Did You Know?
Millions of Philips CPAP Machines Recalled
Philips DreamStation, CPAP and BiPAP machines sold in recent years may pose a risk of cancer, lung damage and other injuries.
Learn More
A black box warning is the strongest label warning the FDA can place on a drug.
Plavix (clopidrogrel) has been used by millions of people in the United States and is commonly prescribed to prevent blood platelets from sticking together and forming clots. There are between 2.5 million and 3 million Plavix prescriptions handed out each month in the U.S., and concerns have emerged in recent years that many of these may be unnecessary due to genetic resistance to Plavix and continued use beyond the period where individuals receive benefits.
In many cases, Plavix is prescribed after a patient has been implanted with drug-eluding coronary stents that are meant to prevent arteries from becoming blocked. However, the stents are also releasing blood thinners to assist with the implant's function.
"The black-box warning must address the increased risks of major and minor bleeding with use beyond 12 months following implantation of drug-eluting coronary artery stents," wrote Public Citizen. "Such warning is made necessary both by a lack of evidence of a further reduction of thrombotic cardiovascular events, such as myocardial infarction or stroke, as well as existing evidence of continued risk of major bleeding with more prolonged use."
Public Citizen also urged the FDA to require the distribution of an updated Medication Guide to be provided to all patients receiving a Plavix prescription and for the drug makers to send a "Dear Doctor" letter to make sure that physicians are aware of these preventable bleeding problems with Plavix, which can occur with use for greater than one year.
While Plavix has been promoted as being better at its job than aspirin, with a cost that is many times higher than aspirin, questions have been raised about the effectiveness of Plavix for many patients and whether it actually provides any benefit over aspirin.
In August 2009, researchers from the University of Maryland identified a gene variant found in about one-third of the population that may signal a reduced effectiveness of Plavix. People with the CYP2C19 variant have reduced functioning of a liver enzyme that is supposed to convert Plavix from its inactive form to its active form, potentially making Plavix ineffective at reducing the risk of blood clots.
Unnecessary use of Plavix may expose individuals to an increased risk of gastrointestinal bleeding, severe ulcers, a rare blood disorder known as thrombotic thrombocytopenic pupura (TTP) and other injuries.
Bristol-Myers Squibb and Sanofi-Aventis currently face a number of Plavix injury lawsuits filed in state and federal courts throughout the United States, alleging that the drug makers have placed their desire for profits before the safety of consumers by aggressively marketing the medication while failing to adequately warn consumers or the medical community about the health risks associated with the medication.
Earlier this year, the U.S. Judicial Panel on Multidistrict Litigation (MDL) centralized all Plavix cases filed in the federal court system before U.S. District Judge Freda L. Wolfson in the District of New Jersey for coordinated pretrial proceedings.
"*" indicates required fields