Bleach Exposure Problems, Other Hazards, Rise in Summer Months: Poison Centers
June 15, 2015
By: Russell Maas
As warmer weather begins to take hold across the country, several poison control centers are warning people about the increased risk of bleach exposure and other hazard that typically result in more problems during the summer months.
Nebraska's Regional Poison Center issued a statement (PDF) on June 12, indicating the agency has already began receiving a high amount of phone calls about bleach exposure problems. The wet spring weather typically leads to the growth of mold and mildew in some homes, prompting individuals to scrub areas with bleach, which may increase the risk of adverse health effects if not handled properly.
The warning also urges consumers to closely monitor for allergic reactions following bites and stings, to limit use of insect repellants, to avoid childhood poisonings from hydrocarbons found in gasoline and other fuels, as well as to make sure to keep hot foods hot and cold foods cold to avoid food poisoning.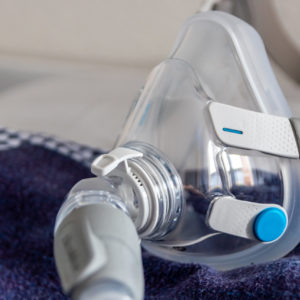 Did You Know?
Millions of Philips CPAP Machines Recalled
Philips DreamStation, CPAP and BiPAP machines sold in recent years may pose a risk of cancer, lung damage and other injuries.
Learn More
The Nebraska Regional Center covers Nebraska, Wyoming, Idaho, American Samoa, and Federated States of Micronesia, but the information is meant for everyone throughout the U.S.
Bleach Poisoning Prevention
The Poison Center's warning indicates that household bleach can cause serious problems for users and others in the home if the product gets in the eyes or is swallowed.
Bleach exposure can also result from mixing with other products, which the agency recommends should never be done due to the dangerous gases that can form when bleach comes in contact with other cleaners that contain acids or ammonia. These gases can form and travel through ventilation systems in the home contaminating an entire house.
The U.S. Centers for Disease Control and Prevention (CDC) recommend that consumers never use more than 5% to 6% common unscented household bleach when applying the product to inside surfaces. Additional safety measures that can be taken are to wash the surface area down first with warm water, and wear rubber or other non-porous boots, gloves, and eye protection. Users should never mix other household cleaning products with bleach, avoid breathing in the chemicals fumes, and open windows and doors in the home to allow fresh air to enter.
Other Summer Poison Hazards
The Nebraska Regional Poison Center also indicated that increased reports of bee stings and insect bites are received during the summer months, which is most likely contributed to the wet spring causing large areas of standing water.
The bee and insect populations will continue to rise throughout the summer, since the warm weather typically causes an increase of these until first freeze in winter. Individuals are encouraged to examine bites and stings closely to ensure there is no allergic reaction that should require medical attention. Proper application of insect repellants containing DEET is recommended.
The agency is also warning caregivers and parents to be cautious of the potential hydrocarbon exposures. Hydrocarbons are found in gasoline's, kerosene, lighter fluids and torch fuels that can be accidently consumed by children and are among the top ten childhood poisoning death contributors in the U.S. These fuels should be kept locked away or in areas that are not accessible to children.
Food poisoning risks also increase throughout the summer months due to improper storage or transportation of hot and cold foods. The Poison Center and the CDC both recommend that food handlers keep hot foods hot and cold foods cold and keep them covered, especially when outside to prevent insect and bug contaminations. Many times contaminated or undercooked foods at large barbeques and cookouts can sicken an entire group quickly. The agencies recommend that all meats be cooked to at least 160 degrees and always a thermometer to check instead of determining visually.
Nebraska's Poison Control recommends that people should have a poison control centers phone number stored in their phone to call and ask at any time. By calling 1-800-222-1222, you can reach a poison control center at any time or anywhere in the country for free expert advice.
"*" indicates required fields