As Storm Season Revs Up, CPSC Issues Guidelines On Portable Generator Safety
July 29, 2020
By: Russell Maas
As several major tropical storms are heading for the United States, federal safety officials are warning consumers to take the necessary precautions to safely use portable generators, which may cause severe and life-threatening carbon monoxide poisoning if not properly ventilated.
On July 24, the U.S. Consumer Product Safety Commission (CPSC) released a guide designed to reduce the risk of carbon monoxide exposure, which lays out critical safety steps consumers should follow when using a portable generator to power their home.
Each year, tropical storms cause millions of homes to lose power, resulting in the widespread use of personal generators to power them. However, the CPSC warns that improper use can result in a risk of carbon monoxide (CO) poisoning.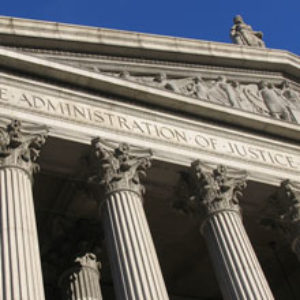 Officials indicate that consumers should never use a generator inside of the home, garage, or enclosed structure where CO could build to lethal levels. Health and safety experts recommend consumers keep generators at least 20 feet away from their home and never near doors, windows or air vents leading into a structure.
Carbon monoxide is often described as the "silent killer", as the gas has no smell, taste, color or other irritating factors that may allow individuals to detect a leak. Following prolonged exposure, symptoms of carbon monoxide exposure may result in mental confusion, vomiting, loss of consciousness and quickly cause death. CO poisoning also poses a high risk of permanent brain damage, which may leave survivors with neurological problems.
According to the U.S. Centers for Disease Control and Prevention (CDC), carbon monoxide poisoning kills about 500 people in the U.S. annually, and is linked to about 15,000 emergency room visits. In many cases, the injuries or deaths could have been prevented by the use of carbon monoxide detectors and proper maintenance of heating systems and generators.
Consumers are usually at the highest risk of CO poisoning following a disaster, such as a major snow storm or power-disabling natural disaster caused by hurricanes, while relying on combustible heating sources that emit carbon monoxide gas. These events can also reduce the response time of fire departments or EMT, increasing the risk of catastrophic injury.
The CPSC and the CDC say the best way to prevent CO exposure is to having operational detectors in the home or enclosed buildings.
As individuals brace for the current tropical storms heading towards Hawaii and Gulf States, the CPSC urges consumers to check their existing battery-powered or battery backup CO detectors in the home, and to install them if none are present or functioning properly.
The warning was released amid concerns regarding Tropical Storm Isaias which is currently building in the eastern Caribbean. Puerto Rico and parts of the Caribbean have already issued tropical storm warnings and the trajectory of the storm could allow it to hit Florida as early as this weekend.
The CPSC is advising residents of potentially impacted areas to stay informed on flood watches and warnings, stay out of flood waters, avoid downed power lines, follow safe hygiene practices when in crowded shelters, and to throw away compromised, spoiled, or questionable food.
"*" indicates required fields