Waffle Maker Burns Lead to Massive PowerXL Stuffed Wafflizer Recall
May 19, 2023
By: Russell Maas
Federal safety officials have announced a waffle make recall for the PowerXL Stuffed Wafflizer, impacting nearly 500,000 devices that contain a design flaw, which can cause scalding hot contents to explode onto users.
The U.S. Consumer Product Safety Commission (CPSC) announced  the PowerXL Stuffed Wafflizer recall on May 18, following dozens of reports of consumers suffering burns from the waffle makers after hot batter was expelled during use or upon opening the lids.
To date, officials have become aware of at least 44 reports of the contents being ejected from the waffle makers, resulting in at least 34 injuries, with several requiring medical attention.
Waffle makers impacted by the recall include PowerXL Model ESWM02 (five inch) and Model ESWM03 (seven inch) Stuffed Wafflizer, which were sold in a variety of colors, including black, white, red, cinnamon, gray, lavender, lemon, ocean, slate, seafoam and sage. The recalled waffle makers are marked with the PowerXL logo on the top of the device, and have model numbers and date codes printed on a label affixed to the power cord.
The devices were sold at many popular retailers nationwide, including Walmart, Kohls, Big Lots, BJ's Wholesale Club, Best Buy, The Home Depot, Target, Sam's Club and other home goods stores nationwide and online at www.QVC.com, www.walmart.com, www.kohls.com and other websites. The recalled PowerXL waffle makers were manufactured in China and imported by Tristar Products Inc., where they were distributed for sale from July 2021 through October 2022 for between $30 and $60.
Customers are being instructed to stop using the devices immediately, and to contact Empower Brands toll-free at 866-276-0063, or visit their Waffilizer recall page for information on how to receive a free waffle maker latch adapter and repair instructions.
Cooking Appliance Defects Resulting in Burn Injuries
Similar to the ejection hazards associated with the waffle makers, the CPSC has issued multiple pressure cooker recalls in recent years over design defects that have allowed scalding hot contents to be ejected on to consumers, resulting in severe burn injuries.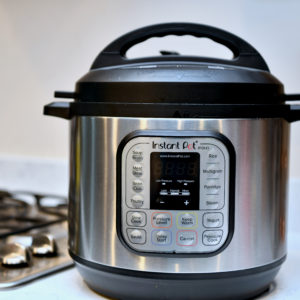 Design defects have been linked to many popular brands, including Instant Pot, Tristar Power Pressure Cooker, Sunbeam Crock-Pot, Ninja Foodi, NuWave Nutri-Pot and others, which lawsuits allege contain inadequate safety features which fail to prevent the lid from being removed while the hot contents are still cooking under pressure.
The modern electronic pressure cookers are often marketed as containing safety features like automatically locking lids, anti-block pressure release valves and other measures, which are supposed to prevent the pressure cooker from exploding. However, users have reported severe burns and other injuries.
As a result, a growing number of pressure cooker explosion lawsuits have been filed against various manufacturers.
"*" indicates required fields