Group of 20 Nexium, Prilosec and Other PPI Cases To Be Selected for Bellwether Discovery
December 03, 2019
By: Irvin Jackson
The U.S. District Judge presiding over all Nexium lawsuits, Prilosec lawsuits and other complaints pending in the federal court system over kidney problems linked to proton pump inhibitor (PPI) heartburn drugs has laid out the process for selecting a small group of "bellwether" cases, which will be prepared for early trial dates.
There are currently about 13,000 product liability claims pending nationwide, each involving similar claims that the drug makers failed to warn about the risk of chronic kidney disease, acute kidney injury, kidney failure and other side effects associated with the widely used heartburn and acid reflex drugs.
Given common questions of fact and law raided in complaints filed throughout the federal court system involving these drugs, pretrial proceedings have been centralized before U.S. District Judge Claire C. Cecchi in New Jersey, as part of a multidistrict litigation (MDL).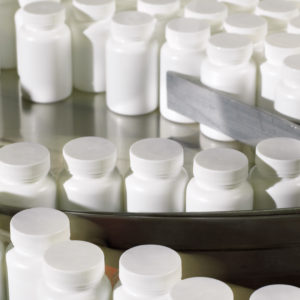 As part of the coordinated management of the Nexium, Prilosec and other PPI cases, the Court previously laid out a proposed plan for selecting a small group of representative claims, which will be used to help the parties gauge how juries may respond to certain testimony and evidence that is likely to be repeated throughout the litigation.
In a case management order (PDF) issued last month, Judge Cecchi detailed how the parties are to select the specific cases that will ultimately be prepared for trial. The only lawsuits that will be eligible for the bellwether pool are those in which plaintiffs filed a complaint by May 31, 2019, and served all named Defendants; provided a substantially complete Plaintiff Fact Sheet; and provided evidence they used at least one of each named defendant's heartburn drugs.
Once the list of eligible cases is created, each side will have the opportunity to confidentially identify five cases, for a total of 10. The court will then randomly select another 200 cases from the remaining eligible claims, and add them to the 10 selected by the parties, for a total of 210 remaining claims in the pool.
From that group of 210 cases, each side will select 16, for a total of 32, and then each side will have the opportunity to strike six cases each, resulting in a final Bellwether discovery pool of 20 cases, which will go through case-specific discovery in preparation for the first trial dates.
At a later date, six cases will be selected from the discovery pool, which will be eligible for the first trial dates. How those trial cases will be selected will be addressed by the court in a future order.
Kidney Risks with Nexium, Prilosec and Other PPI Drugs
The proton pump inhibitor litigation first emerged several years ago, following the publication of studies that suggested users may face certain kidney risks that were not disclosed on the warning labels for popular heartburn drugs, including Nexium, Prilosec, Protonix, Prevacid and other medications.
The FDA required new warnings about potential kidney risks for the first time in December 2014, indicating that use of the drugs may increase the risk of a form of kidney damage known as acute interstitial nephritis (AIN), which involves a sudden inflammation of the kidneys, which can lead to more severe problems. However, plaintiffs maintain this warning remains inadequate and vague, failing to mention the drugs may cause an acute kidney injury, chronic kidney disease or kidney failure.
In January 2016, an independent study published in the medical journal JAMA Internal Medicine found an increased risk of chronic kidney disease with the heartburn medications, indicating users of Nexium, Prilosec and other PPI may be 50% more likely when compared to non-users.
These findings were followed by another study published in April 2016, in which researchers with the Department of Veterans Affairs found that users of Nexium, Prilosec or other PPIs may be 96% more likely to develop kidney failure and 28% more likely to develop chronic kidney disease after five years of use.
As consumers have learned about a link between their heartburn drug and kidney problems suffered in recent years, a rapidly growing number of lawsuits have been filed throughout the federal court system.
While the outcome of the early bellwether trials before Judge Cecchi will not be binding on other Nexium and Prilosec cases pending in the litigation, they will be closely watched and may have a big influence on any eventual settlement negotiations, which would be necessary to avoid thousands of individual cases being set for separate trial dates nationwide in the coming years.
Maureen

April 11, 2020 at 2:26 pm

Been on Nexium, Previcid, omeprazole 40mg daily of pentapripozole since '98 QUESTION IS class action still ongoing?

Alfred

March 7, 2020 at 6:44 am

I was prescribed omemprezole for almost 18 years by the Veterans Admin. I lost a Kidney to kidney cancer. I took it religiously. I live in Michigan and told I can not join any law suits? Is this true? Thank you.
"*" indicates required fields