Selection of Nexium, Prilosec and Other PPI Lawsuits for Bellwether Process Debated By Parties
September 10, 2019
By: Irvin Jackson
With more than 13,000 Nexium lawsuits, Prilosec lawsuits and other complaints pending in the federal court system over kidney problems linked to proton pump inhibitor (PPI) drugs, the parties involved in the litigation have reached an impasse about the process for selecting a small group of "bellwether" cases, which will be prepared for early trial dates.
Given common questions of fact and law raised in complaints brought throughout the federal court system, all claims involving chronic kidney disease, acute kidney injury, kidney failure and other side effects associated with the widely used heartburn and acid reflux drugs have been centralized for pretrial proceedings before U.S. District Judge Claire C. Cecchi in New Jersey, as part of an MDL (multidistrict litigation).
As part of the coordinated pretrial proceedings, the Court previously laid out a proposed plan for selecting a small group of representative claims, which would be used to help the parties gauge how juries may respond to certain testimony and evidence that is likely to be repeated throughout the litigation. The parties were directed to submit a final agreement to the plan by September 5, but they now indicate that clarification is needed from the Court.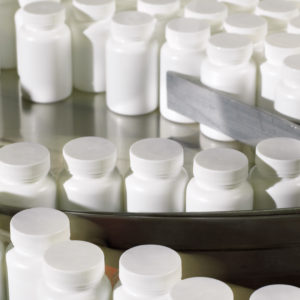 At a hearing in August 2019, Judge Cecchi proposed a plan for selecting bellwether cases, which would involve a random selection of 150 cases, with each party supplementing that group with 10 additional cases, for a combined bellwether pool of 170 cases. From that list, each side would select 15 cases to go through a further discovery process, after which each side could strike four claims, resulting in a final group of 22 claims eligible for the first trial dates.
In a letter (PDF) sent by attorneys for the drug makers on September 5, the defendants indicated that it is their position that Judge Cecchi's proposal implied that the trial pool cases would be limited to claims filed before May 1, and plaintiffs have rejected this interpretation.
The Plaintiffs' Steering Committee issued a letter (PDF) in response on September 6, indicating that the drug makers attempted to cut a side deal, instead of following the court's instructions on whether to agree or disagree with the Court's bellwether plan. The attorneys indicate that plaintiffs have agreed with the court's plan, but were not interested in further negotiations.
"Instead of following Your Honor's instructions and either accepting or rejecting the Court's proposed bellwether plan, at approximately 9 p.m. on September 4, 2019, Defendants contacted the PSC with a 'counter proposal'," the plaintiffs' letter states. "In doing so, Defendants completely ignored Your Honor's instructions, as well as the PSC's explicit position."
According to the letter sent by plaintiffs' attorneys, by making the counter proposal, the drug makers have rejected the court's plan, and the plaintiffs leadership is now asking the court to instead require each side to pick 10 cases by October 11, for a total of 20, from which the Court would then pick the cases that would be eligible for the first trials.
Judge Cecchi has previously indicated that the first bellwether trial is expected to begin on September 21, 2020, with additional claims to be set for subsequent trial dates as needed.
While the outcome of these early bellwether trials will not be binding on other Nexium and Prilosec cases pending in the litigation, they will be closely watched, and may have a big influence on eventual settlement negotiations necessary to avoid the need for thousands of individual trials nationwide.
"*" indicates required fields