Nexium, Prilosec Dementia Risk Not Seen In Heartburn Drug Study
July 24, 2017
By: Irvin Jackson
New research raises questions about previous findings that suggested heartburn patients may face an increased risk of dementia from side effects of Nexium, Prilosec and other proton-pump inhibitor (PPI) medications. 
In a study published last week in the medical journal Gastroenterology, researchers with Harvard Medical School and Massachusetts General Hospital examined the heartburn drug dementia risks, looking at widely used proton pump inhibitors, as well as a different class of medications known as H2 receptor antagonists (H2RAs), such as Zantac and Tagamet.
Researchers looked at the impact the medications may have on cognitive functions in women, indicating that users of H2 receptor antagonists were more likely to experience dementia than users of proton pump inhibitors, raising questions about prior findings that have indicated regular PPI users may face significantly increased risks of dementia.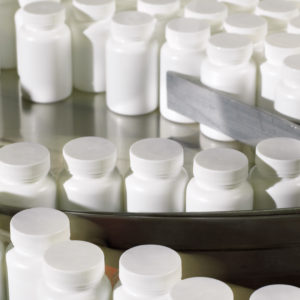 PPIs are designed to reduce the amount of acid in the stomach, treating gastroesophageal reflux disease (GERD), as well as heartburn, ulcers in the stomach and small intestines, and inflammation of the esophagus. Drugs that belong to the class include some of the biggest selling medications in the U.S., such as Nexium, Prevacid, Prilosec, Protonix, AcipHex, Dexilant, Vimovo and Zegerid.
Prior to becoming available over-the-counter, prescription Nexium generated an estimated $6 billion in annual sales.
In February 2016, a study published in JAMA Neurology by German researchers indicated that PPIs were associated with a 44% increased risk of dementia among regular users, when compared to those who did not.
In this latest study, which used data on 13,864 participants in the Nurses' Health Study II, researchers first found a "modest association" between PPIs and psychomotor speed and attention scores for those who used the medications for nine to 14 years. However, when the researchers controlled for those using H2 receptor antagonists, that association disappeared.
Instead, the researchers found that those that used competing drugs like Zantac and Tagamet had poorer cognitive scores, particularly in association with learning and working memory. However, the researchers caution that the study was not designed to look for H2 receptor antagonist risks.
"Our data do not support the suggestion that PPI use increases dementia risk," the researchers concluded. "Since our primary hypothesis related to PPI use, our findings for H2RAs should be interpreted with caution."
PPI Health Risks
The findings come amid increasing concerns about a potential link between heartburn drugs and kidney problems, with a number of studies suggesting that use of PPI medications may increase the risk of acute kidney injury, chronic kidney disease and potentially kidney failure.
In late 2014, the FDA added heartburn drug warnings about the risk of C. Diff associated diarrhea, and also indicated at that time that the medications have been linked to reports of acute interstitial nephritis, which involves kidney inflammation that may lead to more serious problems.
According to a study published by the medical journal CMAJ Open in April 2015, researchers indicated that users of Nexium, Prilosec or other heartburn drugs face an increased risk of kidney injury, which may lead to kidney failure.
This research was followed by a study published in the medical journal JAMA Internal Medicine in January 2016, which found that users also face an increased risk of chronic kidney disease from heartburn drugs.
Those findings were supported by another study published in April 2016, in which researchers with the Department of Veterans Affairs found that users of Nexium, Prilosec or other PPIs may be 96% more likely to develop kidney failure and 28% more likely to develop chronic kidney disease after five years of use."
A number of individuals throughout the United States who have suffered acute kidney injury, chronic kidney disease or renal failure are now pursuing potential Nexium lawsuits, Prilosec lawsuits and other claims against makers of proton pump inhibitors (PPI), alleging that the risk of kidney problems should have been included among warnings provided to consumers and the medical community.
"*" indicates required fields