Side Effects of Nexium, Prilosec, Other PPIs May Increase Dementia Risk: Study
February 19, 2016
By: Irvin Jackson
The findings of new research raises further concerns about the potential side effects of popular heartburn drugs, such as Nexium, Prilosec, Prevacid and others, suggesting that users may face an increased risk of experiencing dementia. 
In a study published this month in the medical journal JAMA Neurology, German researchers say that a class of widely used acid reflux drugs, known as proton pump inhibitors (PPIs), may significantly increase the dementia risk when the medications are used regularly.
PPIs are designed to reduce the amount of acid in the stomach, treating gastroesophageal reflux disease (GERD), as well as heartburn, ulcers in the stomach and small intestines, and inflammation of the esophagus. Drugs that belong to the class include some of the biggest selling medications in the U.S., such as Nexium, Prevacid, Prilosec (and generic omeprazole), Protonix, AcipHex, Dexilant, Vimovo and Zegerid.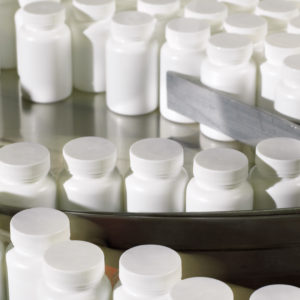 Prior to becoming available over-the-counter, prescription Nexium generated an estimated $6 billion in annual sales.
In this latest study, researchers conducted a prospective cohort study with observational data from a major German health insurer involving nearly 74,000 patients from 2004 to 2011. They looked at dementia rates among patients prescribed Nexium, Prilosec, Protonix, Prevacid, and AcipHex.
Researchers found that those who used these heartburn drugs regularly had a 44% increased risk of dementia incidents compared to those who did not use those medications. The mean age of the subjects was 83-84 years of age.
According to the researchers, similar findings were indicated in earlier mouse studies.
"The avoidance of PPI medication may prevent the development of dementia," the researchers warned, while noting that they did not find a causal link between the drugs and the onset of dementia. "Randomized, prospective clinical trials are needed to examine this connection in more detail."
Heart burn drugs have already been linked to a number of other potentially harmful side effects, and some consumer watchdog groups have even warned that they could be addictive. One of the most dramatic side effects are those of bone fractures.
In 2010, the FDA required the manufacturers of all other proton pump inhibitor (PPI) medications to update the warning labels, adding information about a potential risk of fractures and bone problems from side effects of Prilosec, Nexium and other drugs in the same class.
That warning was updated again by the FDA in 2011, indicating that the risk of broken bones from Nexium appears to be linked to high doses of the medication used over long periods of time.  Lower dose, over-the-counter, versions of the drug did not appear to be affected, according to federal drug regulators.
A number of former users who have suffered bone fractures have pursued a Nexium lawsuit, alleging that AstraZeneca failed to adequately warn about the risks associated with long term use of the heartburn drug.
Mary

August 8, 2016 at 7:53 pm

I have taken these medications. Since 2007 to 2015.Omeprazole. Naproxen. Nexium. I was recently Hospitalized. Released. With two. Antibiotics. Dr said if haven't cleared up surgery was referred.

Dawna

July 30, 2016 at 8:53 pm

My Mother is will soon be 71 years old. She has dementia. She was dignosed with it about 4 years ago and she is getting worse. She is now taking dilantin for it. She has had ulcer issues for years and has taken the prilosec for many years. I'm sure this PPI was the cause. Noone else in our family ever got dementia at an early age.

Brenda

March 3, 2016 at 6:36 pm

I have been taking nexium for over 15 years. I have never been diagnosed as having dementia but I am 58 years old and i can be in the middle of saying something and I forget what I am saying. It seems like it is getting worse. I also been having pain in my left hip.

Patricia

February 20, 2016 at 2:10 am

I have been on these drugs for around 30 years, I have been off the drugs for 3 days now.... is it too late for me to reverse the damage??
"*" indicates required fields