Long-Term Proton Pump Inhibitor Prescriptions Provide "Low Value" for Older Adults: Study
September 18, 2019
By: Irvin Jackson
More than a third of all prescriptions for elderly patients to use popular heartburn drugs like Nexium and Prilosec may be unnecessary, exposing users to potential side effects, according to the findings of a new study.
In findings published earlier this month in the Journal of the American Geriatrics Society, researchers from the University of California Los Angeles (UCLA) report that one-in-eight adults over 65 years old are prescribed a heartburn drug from a class of medications known as proton pump inhibitors (PPIs), and nearly 36% of those prescriptions for were of "potentially low value."
Researchers looked at data on nearly 70,000 adults age 65 or older who received primary care at a large academic health system in 2018. They looked for patients prescribed any PPI and a gastroenterologist, two primary care physicians (PCPs) and a quality improvement expert judged the prescriptions on their appropriateness.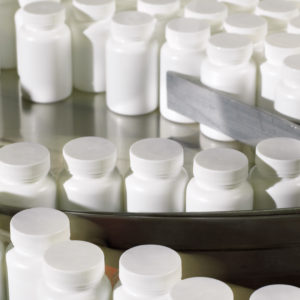 According to the findings, there were 8,729 prescriptions of drugs like Nexium, Prilosec and Prevacid, representing about 12.6% of the patients. The investigators found that 35.8% of those prescriptions were of potentially low value.
However, researchers found that at the beginning, 82% of those "low value" prescriptions began appropriately, but then went on too long. This suggests the problem is often removing patients from the drugs when they have done their job and are no longer needed.
They also found that a small percentage of doctors, about 19%, contributed nearly 60% of the low-value prescriptions.
"Most often, appropriate short-term prescriptions became potentially low value because they lacked long-term indications," the researchers determined. "With most potentially low-value prescribing concentrated among a small subset of PCPs, interventions targeting them and/or applying HER-based automatic stopping rules may protect older adults from harm."
Nexium, Protonix Lawsuits
Nexium, Prilosec, Protonix, Prevacid, Dexilant and other PPI are widely marketed as safe and effective, leading most users to continue taking the medications for years, even when there is little medical need. However, a number of recent studies have highlighted serious health risks associated with the use of PPI, including acute kidney injuries, chronic kidney disease and kidney failure.
There are currently several thousand Nexium lawsuits, Protonix lawsuits, Prilosec lawsuits, Prevacid lawsuits  and claims over other PPIs pending in courts nationwide, each raising similar allegations that the drug makers failed to adequately warn about the risk of kidney damage associated with the long-term use of the medications.
Given similar questions of fact and law raised in the complaints, consolidated pretrial proceedings have been established in the federal court system, where all lawsuits are centralized before U.S. District Judge Claire C. Cecchi in the District of New Jersey to reduce duplicative discovery into common issues, avoid conflicting pretrial rulings and serve the convenience of the parties, witnesses and the courts.
As heartburn drug kidney injury lawyers continue to review and file lawsuits against the manufacturers for failure to warn about potential risks associated with the medications, it is ultimately expected that the number of kidney injury cases will rapidly increase in the coming months and years.
"*" indicates required fields