PPI Heartburn Drug Lawsuits Centralized in New Jersey State Court Litigation
November 25, 2019
By: Irvin Jackson
The New Jersey Supreme Court has decided to consolidated all Nexium lawsuits, Prilosec lawsuits and other claims involving side effects of proton pump inhibitor (PPI) heartburn drugs, centralizing the state court litigation before one judge as part of a multicounty litigation (MCL).
While drug makers currently face more than 13,000 PPI heartburn drug lawsuits in the federal court system, at least 39 claims have been filed in New Jersey state court, each raising similar allegations that the manufacturers failed to warn consumers and the medical community about the risk of kidney failure, chronic kidney disease and other forms of kidney injury they say were brought on by use of the popular heartburn medications.
The federal litigation has been centralized for pretrial proceedings before U.S. District Judge Claire C. Cecchi in New Jersey, as part of a Multidistrict Litigation (MDL), which is designed to reduce duplicative discovery into common issues in the cases, avoid conflicting pretrial rulings and schedules and serve the convenience of common witnesses and parties.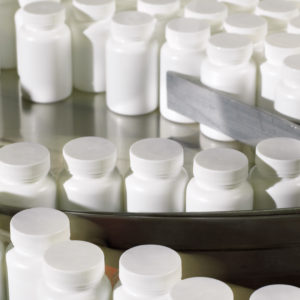 In July, a group of plaintiffs who brought their cases in New Jersey state court filed a request (PDF) with the Administrative Director of the Courts, seeking to have the New Jersey cases consolidated in a similar manner before one state court judge.
On November 8, Acting Administrative Director of the Courts, Glenn A. Grant, issued a Notice to the Bar announcing that the New Jersey Supreme Court had agreed to consolidation of the state court litigation, and assigned the cases to Superior Court Judge John C. Porto in Atlantic County. However, it is expected that most of the discovery in the cases will continue to occur in the federal MDL.
Litigation Over PPI Drug Kidney Risks
The proton pump inhibitor litigation first emerged several years ago, following the publication of studies that suggested users may face certain kidney risks that were not disclosed on the warning labels for popular heartburn drugs, including Nexium, Prilosec, Protonix, Prevacid and other medications.
The FDA required new warnings about potential kidney risks for the first time in December 2014, indicating that use of the drugs may increase the risk of a form of kidney damage known as acute interstitial nephritis (AIN), which involves a sudden inflammation of the kidneys, which can lead to more severe problems. However, plaintiffs maintain that this warning remains inadequate and vague, failing to mention that the drugs may cause an acute kidney injury, chronic kidney disease or kidney failure.
In January 2016, an independent study published in the medical journal JAMA Internal Medicine found an increased risk of chronic kidney disease with the heartburn medications, indicating that users of Nexium, Prilosec and other PPI may be 50% more likely when compared to non-users.
These findings were followed by another study published in April 2016, in which researchers with the Department of Veterans Affairs found that users of Nexium, Prilosec or other PPIs may be 96% more likely to develop kidney failure and 28% more likely to develop chronic kidney disease after five years of use.
At the federal level, Judge Cecchi has laid out a proposed plan for selecting a small group of representative "bellwether" claims, which will be used to help the parties gauge how juries may respond to certain testimony and evidence that is likely to be repeated throughout the litigation.
While the outcome of the early bellwether trials before Judge Cecchi will not be binding on other Nexium and Prilosec cases pending nationwide, they will be closely watched and may have a big influence on any eventual settlement negotiations, which would be necessary to avoid thousands of individual cases being set for separate trial dates nationwide in the coming years.
Robert

July 2, 2021 at 3:17 pm

Would like to discuss Prilosec OTC issues.
"*" indicates required fields