Hip Fracture Risk from Nexium, Prilosec, Other PPI is 20% Higher Among Dialysis Patients: Study
October 03, 2018
By: Irvin Jackson
The findings of a new study indicate that side effects of Nexium, Prilosec and similar heartburn drugs may increase the risk of hip fractures among kidney failure patients receiving dialysis treatments. 
Researchers from Baylor College published a study in the September issue of the Clinical Journal of American Society of Nephrology (CJASN), finding that patients taking drugs known as proton pump inhibitors (PPIs) were at an increased risk of hip fractures if they also suffered end-stage kidney disease and undergoing hemodialysis. A link between the drugs and hip fractures overall among the general public had already been established in previous studies, the researchers noted.
The study used data from the US Renal Data System to identify all hip fracture events from 2009 to 2014, among patients who underwent hemodialysis. The researchers looked at data on 4,551 cases and 45,510 controls, looking at whether patients had taken drugs like Nexium and Prilosec, as well as whether they took another type of heartburn drug, known as histamine-2 receptor antagonists, such as Zantac.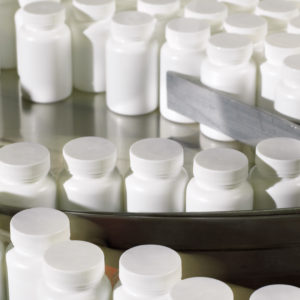 According to the findings, those who used PPIs had a 19% higher risk of hip fractures, compared to those who took no drugs or those who took histamine-2 receptor antagonists.
"Among patients with ESKD on hemodialysis, PPIs and not histamine-2 receptor antagonists were associated with hip fracture events," the researchers concluded.
Heartburn Drug Health Concerns
Nexium is one of the most widely used brand-name medications in the United States, which is now widely available over-the-counter. While most individuals assume that the drugs are safe, concerns about a number of serious side effects have emerged in recent years, leading to lawsuits against the drug makers for failing to provide adequate warnings.
A study published last year appeared to confirm long-held concerns that there was a link between proton pump inhibitors (PPIs) and gastric cancer. The findings suggested that users of Nexium, Prilosec and other PPI drugs may face double the risk of gastric cancer, with an increased risk the longer the drugs were taken. However, similar problems were not linked to other types of heartburn medications.
An association was previously suspected, particularly among individuals with Helicobacter pylori (HP) infections. However, the study found that the increased risk was there even after patients received HP infection treatment.
In an independent study published by the medical journal CMAJ Open in April 2015, researchers found that users of PPI medications were 3 times more likely to suffer acute interstitial nephritis, which involves inflammation of the kidney. In addition, the study found that users were 2.5 times more likely to develop acute kidney injury, which involves an abrupt loss of kidney function.
This research was followed by a study published last year in the medical journal JAMA Internal Medicine, which also found an increased risk of chronic kidney disease with the heartburn medications, indicating that users of Nexium, Prilosec and other PPI may be 50% more likely when compared to non-users.
In April 2016, researchers with the Department of Veterans Affairs found that users of Nexium, Prilosec or other PPIs may be 96% more likely to develop renal failure and 28% more likely to develop chronic kidney disease after five years of use.
PPI manufacturers now face a growing number of Nexium lawsuits, Prilosec lawsuits, Protonix lawsuits, Prevacid lawsuits and Dexilant lawsuits brought by individuals nationwide in recent months, each raising similar allegations that the drug makers withheld information about the risks associated with long-term use of the medications.
Given common questions of fact and law raised in the cases brought throughout the federal court system, all heartburn kidney lawsuits have been consolidated before one judge in the U.S. District Court for New Jersey, as part of an MDL or multidistrict litigation.
"*" indicates required fields