Infant Acid Reflux Drug Side Effects May Increase Risk of Fractures, Researchers Warn
October 09, 2017
By: Irvin Jackson
Healthcare professionals are warning that side effects of acid reflux drugs may put infants at an increased risk of suffering bone fractures. 
In an article posted by the Journal of the American Medical Association (JAMA) on September 29, researchers raise concerns about the use of popular medications that are designed to suppress acid for infants with mild gastroesophageal reflux (GERD), which can cause infants to spit up.
In recent years, the report indicates that infant acid reflux drugs have been increasingly prescribed by doctors, including proton pump inhibitors (PPI), such as Nexium, Prilosec and Protonix, as well as histamine 2 receptor antagonists, such as Zantac, Tagamet and others. However, the authors notes that most infants grow out of this condition, and may not need such powerful medications.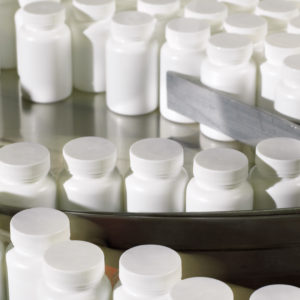 The report references a study presented at the Pediatric Academic Societies (PAS) in May, which found that infants given these drugs under one year of age may be more likely to experience bone fractures later in childhood. In addition, the study found that the longer the children were given these drugs, the higher their risk of fractures.
The study, which is currently undergoing peer review, looked at the records of nearly 900,000 children from 2001 to 2013. They found that about 10% were prescribed heartburn drugs during their first year of life.
The findings indicate that children given PPIs had a 22% increased risk of fracture. However, there was no increased risk linked to the use of histamine 2 receptor antagonists, like Zantac, alone. However, the study also found that when children were given both types of medications, there was a 31% increased risk of fractures later in childhood.
"The number of children potentially affected is not likely to be small," the JAMA report notes. "Proton pump inhibitor prescriptions among infants younger than 1 year increased 4-fold from 1999 to 2003, and 7.5-fold from 1999 to 2004 when partial data from 2004 were included, according to a 2007 study."
The report notes that the study presented earlier this year found a dose-response relationship between the risk of bone fractures and childhood PPI use, with those taking drugs like Nexium, Prilosec, and Prevacid for a month or less facing a 19% increased risk. Taking the drugs for 60 to 150 days resulted in a 23% increased risk of bone fracture, and taking the drugs for longer than 150 days resulted in a 42% increased risk.
The findings are only the most recent to raise concerns over bone problems from Nexium, Prilosec, Prevacid and similar heartburn drugs.
In May 2010, the FDA warned that there may be an increased risk of bone fracture from heartburn drugs like Nexium. The FDA required an update to the warning label about the risk of Nexium fractures, and similar warnings were added to other drugs in the class, including Aciphex, Prevacid, Prilosec, Protonix, Dexilant, Vimovo and Zegerid.
A year later, the agency updated its warning, saying that the bone fractures appeared to be linked to high doses over a long period of time. Over-the-counter versions of the drugs did not appear to be affected. In the wake of these warnings, hundreds of Nexium bone fracture lawsuits were filed by individuals nationwide, claiming that the manufacturer failed to adequately warn the public of femur fracture risks.
Nexium, Prilosec Kidney Risks
This new report comes as a growing number of Nexium lawsuits, Prilosec lawsuits, Prevacid lawsuits, Protonix lawsuits and claims over other PPIs continue to be filed in courts nationwide, alleging that drug makers failed to adequately research the long-term risks associated with their heartburn drugs, or warn about the potentially life-threatening kidney injuries.
Since the drugs have been aggressively promoted without indication of any serious side effects, many users and doctors assume the medications are safe, and the medications are typically taken for long periods of time without any effort to reduce or stop the need for the medication. Experts have expressed concern that many users continue to take the drugs, even though there may be no real medical need any longer.
Serious questions have emerged about kidney risks associated with Nexium, Prilosec and other PPIs over the past three years, with studies and adverse event reports identifying a potential increase in the risk of acute kidney injury, acute interstitial nephritis, chronic kidney damage and kidney failure.
In December 2014, the FDA required new warnings for the first time about a form of kidney damage associated with proton pump inhibitors, known as acute interstitial nephritis (AIN), which involves a sudden inflammation of the kidneys, which can lead to more severe problems.
More recent studies have highlighted the potential link between Nexium and kidney problems, suggesting that the popular drugs may also cause users to experience acute kidney injury, chronic kidney disease and end-stage kidney failure, often resulting in the need for dialysis treatment or a kidney transplant.
Earlier this year, a study published in the medical journal JAMA Internal Medicine also found an increased risk of chronic kidney disease with the heartburn medications, indicating that users of Nexium, Prilosec and other PPI may be 50% more likely when compared to non-users.
These findings were supported by another study published in April 2016, in which researchers with the Department of Veterans Affairs found that users of Nexium, Prilosec or other PPIs may be 96% more likely to develop kidney failure and 28% more likely to develop chronic kidney disease after five years of use.
As acid reflux drug injury lawyers continue to review and file cases, it is ultimately expected that thousands of kidney injury cases may be filed in the coming months and years.
Given similar questions of fact and law raised in the complaints, consolidated pretrial proceedings have been established in the federal court system, where all lawsuits are centralized before U.S. District Judge Claire C. Cecchi in the District of New Jersey to reduce duplicative discovery into common issues, avoid conflicting pretrial rulings and serve the convenience of the parties, witnesses and the courts.
"*" indicates required fields