Nexium, Prilosec Infection Risks Higher In Children With Certain Genetic Traits: Study
December 18, 2019
By: Irvin Jackson
Children with certain genetic traits may face a higher risk of serious infections from Nexium, Prilosec, Prevacid and other proton pump inhibitors, according to the findings of new research.
In a study published in the medical journal Pediatrics this month, researchers from Vanderbilt University Medical Center found that children with normal CYP2C19 genotypes were more at risk of infections from the popular popular class of heartburn drugs, while those with increased CYP2C19 function faced less risk.
Proton pump inhibitors (PPI) include widely used brand name drugs like Nexium, Prilosec, Prevacid and others, which work by reducing the amount of stomach acid produced, helping prevent symptoms of heartburn and acid reflux.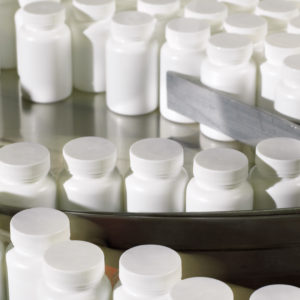 While the drugs are widely believed to be safe, and often used for years by consumers, a number of studies have raised concerns about the potential side effects of the heartburn drugs, including both a risk of infections, as well as kidney and bone problems.
In this latest study, researchers looked at data on 670 children three years old or younger when they took Nexium or a similar heartburn drug. They then looked for respiratory tract and gastrointestinal trace infections and the children's CYP2C19 genes. The gene controls how PPIs are metabolized.
According to the findings, children who were normal metabolizers based off their CYP2C19 genotype had a higher risk of developing an infection after PPI therapy than those who were higher metabolizers. The researchers determined those with normal or poor functioning CYP2C19 genotypes were at a 70% higher risk of infection than those who were higher metabolizers.
"PPI therapy is associated with higher infection rates in children with normal CYP2C19 function than in those with increased CYP2C19 function, highlighting this adverse effect of PPI therapy and the relevance of CYP2C19 genotypes to PPI therapeutic decision-making," the researchers concluded.
A number of studies in recent years have linked the use of drugs like Nexium to an increased risk of infections, suggesting the acid-suppressing action of the drugs allows harmful infections to take root.
In January 2017, a study found nearly three times the risk of C. difficile and Campylobacter infections among heartburn drug users.
In November 2014, a report published in the medical journal Microbiome indicated that long-term use of Nexium and similar drugs could reduce the microbial diversity in the body, lowering its ability to fight off c. diff infections.
CDIs can lead to Clostridium difficile-associated diarrhea (CDAD), causing persistent diarrhea, water stool, abdominal pain and fever. It can eventually lead to more severe intestinal problems if not treated in a timely manner.
The FDA first warned of the link between drugs like Nexium and Prilosec and C. diff infections in a drug safety communication issued in February 2012, advising doctors to be aware of the potential connection when presented with patients taking heartburn medications whose diarrhea does not improve.
Nexium, Protonix Lawsuits
In addition to concerns about the infection risks, most of the focus on the heartburn drugs has recently been centered on the drug makers' failure to warn about kidney damage linked to Nexium, Prilosec and other PPI drugs.
There are currently more than 13,000 Nexium lawsuits, Protonix lawsuits, Prilosec lawsuits, Prevacid lawsuits  and claims over other PPIs pending in courts nationwide, each raising similar allegations that users developed chronic kidney disease, acute kidney injury or end-stage renal failure, claiming that they may have avoided the diagnosis if warnings had been provided to consumers and the medical community.
Given similar questions of fact and law raised in the complaints, consolidated pretrial proceedings have been established in the federal court system, where all PPI kidney damage lawsuits are centralized before U.S. District Judge Claire C. Cecchi in the District of New Jersey to reduce duplicative discovery into common issues, avoid conflicting pretrial rulings and serve the convenience of the parties, witnesses and the courts.
As heartburn drug lawyers continue to review and file lawsuits against the manufacturers for failure to warn about potential risks associated with the medications, it is ultimately expected that the number of kidney injury cases will rapidly increase in the coming months and years.
"*" indicates required fields