Heartburn Drug Attorneys Seek Coordination Between MDL and Delaware Litigation
June 19, 2018
By: Irvin Jackson
As a growing number of Nexium lawsuits, Prilosec lawsuits and other claims over kidney injuries associated with popular heartburn drugs continue to be filed nationwide, parties involved in the Delaware state court litigation recently put forward a plan to coordinate pretrial proceedings with the federal multidistrict litigation (MDL).
In a proposed case management order (PDF) filed in the Superior Court of the State of Delaware on June 11, attorneys for plaintiffs and the drug makers indicate tha thte parties agree to seek full cooperation and coordination with the MDL and other consolidated state court litigation, to prevent duplication of efforts and promote the orderly handling of the files.
There are currently about 4,500 cases pending in the federal court system over the failure to warn about the risk of kidney problems from Nexium, Prilosec and other proton pump inhibitor (PPI) heart burn drugs. However, there are also large numbers of cases filed at the state court level, including Delaware.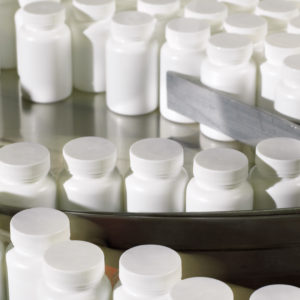 "The Court and the parties are mindful of the desire for the efficiencies to be gained through the non-duplication of discovery between the Delaware PPI Actions and discovery taking place in the Other Consolidated Actions," according to the proposed order. "Accordingly, the parties shall not seek duplicative discovery between this action and discovery already taken in the Other Consolidated Actions."
The order indicates that parties should use all reasonable efforts to avoid or minimize duplicative motions, briefs and discovery to the extent it is consistent with each parties individual interests. This will involve joint defense activities, and the order notes that "[c]ooperation among the parties for purposes of this litigation shall not constitute evidence of conspiracy, concerted action or any other wrongful conduct."
Each of the complaints pending in courts nationwide raise similar allegations, indicating that the users and the medical community were not adequately warned about the risk that the heartburn drugs may carry serious kidney risks.
Although it is widely assumed that the medications are safe and carry few serious side effects, independent studies published in recent years have suggested that users may be more likely to develop an acute kidney injury, chronic kidney disease, renal failure and other side effects.
In December 2014, the FDA required new warnings for the first time about a form of kidney damage associated with proton pump inhibitors, known as acute interstitial nephritis (AIN), which involves a sudden inflammation of the kidneys, which can lead to more severe problems.
More recent studies have highlighted the potential link between Nexium and kidney problems, suggesting that the popular drugs make also cause users to experience acute kidney injury, chronic kidney disease and end-stage kidney failure, often resulting in the need for dialysis treatment or a kidney transplant.
In January 2016, a study published in the medical journal JAMA Internal Medicine also found an increased risk of chronic kidney disease with the heartburn medications, indicating that users of Nexium, Prilosec and other PPI may be 50% more likely when compared to non-users.
These findings were supported by another study published in April 2016, in which researchers with the Department of Veterans Affairs found that users of Nexium, Prilosec or other PPIs may be 96% more likely to develop kidney failure and 28% more likely to develop chronic kidney disease after five years of use.
Given common questions of fact and law raised in cases, the federal litigation has been centralized before U.S. District Judge Claire C. Cecchi in the District of New Jersey, for coordinated discovery and pretrial proceedings. It is expected that a small group of cases will eventually be selected for a series of early "bellwether" trials, which are designed to help gauge how juries may respond to certain evidence and testimony that may be repeated throughout other cases.
As heartburn drug lawyers continue to review and file cases over the coming months, it is widely expected that more than 10,000 cases may be filed nationwide. Following coordinated pretrial proceedings and any bellwether trials, if the parties fail to negotiate settlements to resolve individual cases, individual trial dates may be set in courts nationwide in the coming years.
"*" indicates required fields