Pradaxa Internal Bleeding Lawsuit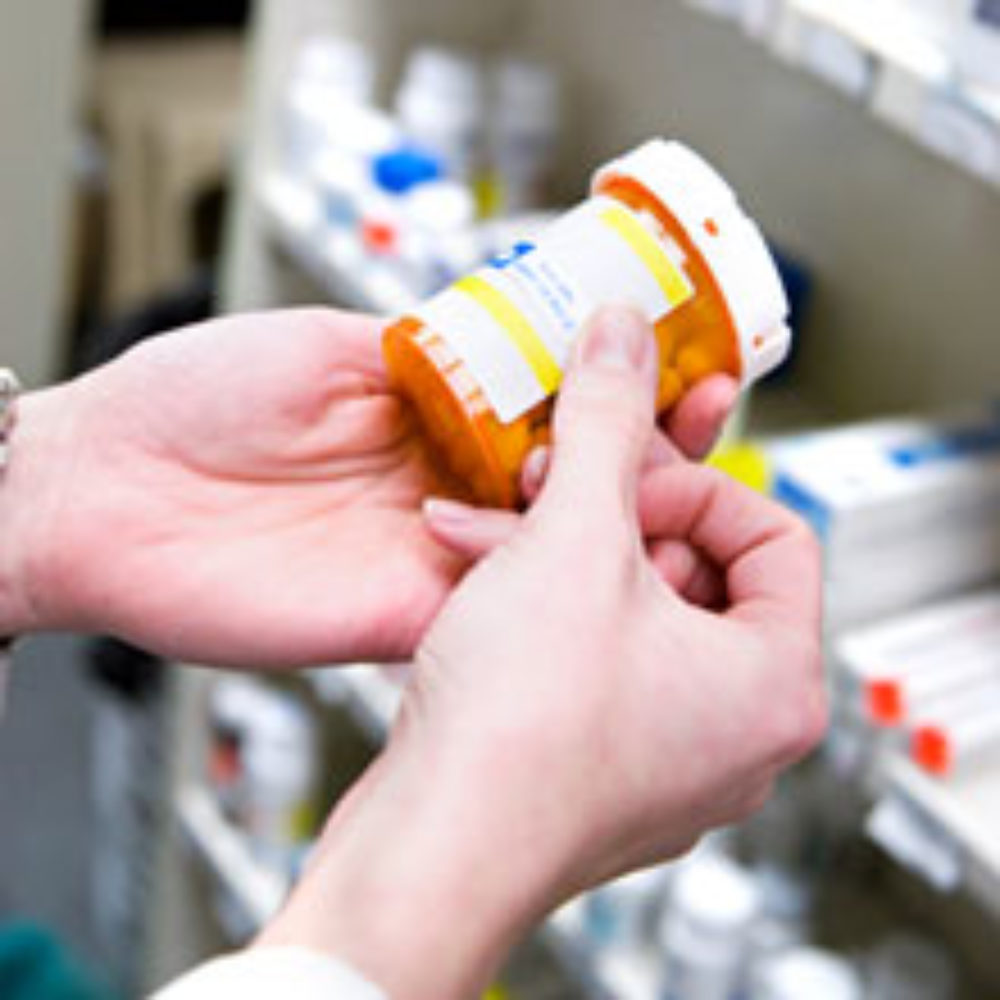 The new blood thinner Pradaxa has been linked to an increased risk of serious and potentially life-threatening bleeding, leading many to question its safety.
PRADAXA LAWSUIT STATUS: In May 2014, Boehringer Ingelheim and attorneys for plaintiffs reached a Pradaxa settlement agreement for $650 million, which would resolve about 4,000 Pradaxa bleeding lawsuits.
Did You Know?
Millions of Philips CPAP Machines Recalled
Philips DreamStation, CPAP and BiPAP machines sold in recent years may pose a risk of cancer, lung damage and other injuries.
MANUFACTURER: Boehringer Ingelheim
OVERVIEW: Pradaxa (dabigatran) was released in October 2010 as an anticoagulant, but received more consumer complaints to the FDA's MedWatch adverse event reporting system in its first three months on the market than 98.7% of the other drugs.
The drug is meant to be a replacement for warfarin and is supposedly easier to use because it requires less monitoring. However, warfarin can be quickly counteracted by doses of Vitamin K when a bleeding problem occurs. There is no such remedy available when Pradaxa side effects cause internal bleeding.
PRADAXA INTERNAL BLEEDING SIDE EFFECTS: In the first year Pradaxa was on the market, there were more than 360 deaths attributed to internal bleeding from Pradaxa and some experts have raised questions as to whether the drug's pre-approval clinical trials were valid.
Complaints of Pradaxa problems have included hemorrhages, especially among the elderly and those with impaired kidney function. Other reports suggest that the drug has proven ineffective in some cases, leading to deep vein thrombosis and pulmonary embolism due to blood clots Pradaxa failed to treat.
While all blood thinners carry a risk of bleeding problems, there has been growing alarm over Pradaxa deaths and the high number of complaints of bleeding from doctors and patients.
In December 2011, the FDA announced it was launching a safety review of Pradaxa, after only 14 months on the market. The agency will evaluate post-marketing reports of serious bleeding events. The investigation came about a month after the manufacturer announced it was investigating Pradaxa death reports.
In March 2016, a Pradaxa reversal agent, Praxbind, became available to help doctors stop Pradaxa bleeding events.
FIND OUT IF YOU MAY QUALIFY FOR A PRADAXA LAWSUIT: As a result of the drug makers' possible failure to adequately warn about the risks associated with their medication, Pradaxa lawyers are evaluating whether users may be entitled to compensation through a product lawsuit.
Submit information regarding a potential Pradaxa lawsuit to have your case reviewed and evaluated by an attorney. If it appears that you, a friend or family member may be entitled to compensation as a result of Pradaxa side effects, you may be contacted by a lawyer.
Kim

July 16, 2022 at 8:03 pm

Good luck pursuing justice here. Lost my mom 3 months after a minor fall while on Pradaxa in 2012. The initial lawsuit was closed so I filed in 2014 when a 2nd suit, under product liability, opened. Texas attorneys I was assigned to should have had a slam dunk here as I had statements from 2 doctors at the ICU she was in, saying that 'this was really bad because Pradaxa had no reversal drug.' [Show More]Good luck pursuing justice here. Lost my mom 3 months after a minor fall while on Pradaxa in 2012. The initial lawsuit was closed so I filed in 2014 when a 2nd suit, under product liability, opened. Texas attorneys I was assigned to should have had a slam dunk here as I had statements from 2 doctors at the ICU she was in, saying that 'this was really bad because Pradaxa had no reversal drug.' Somewhere along the line, attorneys were trying to say she passed from COPD, which I had no knowledge of, and were downplaying that she had died from the drug. Now, 10 years after her death, they initially offered a settlement of $8000, awarding 10x as much to minor gastric bleeds. I refused to accept that insulting amount and spoke with someone claiming to be in charge of distribution amounts. There is zero transparency in this lawsuit, no verifiable sources to ascertain the real amount of the total settlement agreed to for all cases and now endless letters claiming unknown delays for payouts. In my opinion, the attorneys are profiting off lowball settlements from a drug company being protected by lobbyists and the senators protecting them.

Steve

April 21, 2016 at 3:35 am

Due to my dads death back in Feb and unknown I am starting to wonder whether or not this medication is related to his death any way. My question is this. What is the procedure for an estate lawyer? We need documentation and is there a chance we might have a case against the drug manufacturer or is it a gamble?

Rick

December 25, 2014 at 6:05 am

I had been feeling ill for a while and lost about 25 lbs in 2 weeks because I couldn't eat anything without getting nauseas. My stool was coming out black which generally means internal bleeding. When I passed out in the bathroom after getting off the toilet and woke up white as a sheet and not really knowing what was going on, my wife took me to the hospital. They ended up giving me three units o[Show More]I had been feeling ill for a while and lost about 25 lbs in 2 weeks because I couldn't eat anything without getting nauseas. My stool was coming out black which generally means internal bleeding. When I passed out in the bathroom after getting off the toilet and woke up white as a sheet and not really knowing what was going on, my wife took me to the hospital. They ended up giving me three units of blood (which is a lot) and ran a scope down my throat when my blood level continued to drop. They found a duodonen ulcer that was bleeding pretty good and patched up the immediate problem and I felt better and was able to eat again. I'm 64. I'm still on the drug but only take half the dosage I'm prescribed, because I'm afraid it may be affecting me adversely. Because it's a new drug with no generic it costs me $120.00 per prescription. I don't want to be paying some outrageous price for a drug that could cause me to bleed to death.

Heather

May 27, 2012 at 3:37 am

My cousins father took this drug. He needed emergency surgery, but bled out due to this drug and is now dead. He only took 28 out of the prescription

lucky nichols

May 3, 2012 at 7:24 am

I am on Coumadin, I was in the protime clinic and another patient was asking the pt rep about the new drug. The pros wa great. She mentioned who was not candiates for the drug. I have had problems w/my kidney levels in the past so that knocked me out, Thank God. My blood count drops really low for unknown reasons. At that time I am checked for internal bleeding. My condolences to all of you whom [Show More]I am on Coumadin, I was in the protime clinic and another patient was asking the pt rep about the new drug. The pros wa great. She mentioned who was not candiates for the drug. I have had problems w/my kidney levels in the past so that knocked me out, Thank God. My blood count drops really low for unknown reasons. At that time I am checked for internal bleeding. My condolences to all of you whom have lost a loved one. To any one out there taking this drug, stop. I've read where folks say that a certain drug works for them w/o the side effects so they will disregard the warning. As sad as the cases are. Hopefully many will learn and live from what they have read.

SK

April 24, 2012 at 3:50 pm

I am looking for a REPUTABLE LARGE firm for a Pradaxa referal

Monica

February 12, 2012 at 8:00 am

I have to agree with what Sharon said, Please listen to we are saying. Ten months ago, Pradaxa killed my mother as well. If you know someone taking this drug you need to get them to stop taking it ! If only we had known then, these things I am just now finding out, What the drug makers didn't bother to say, My mother would still be alive and here with me tod[Show More]I have to agree with what Sharon said, Please listen to we are saying. Ten months ago, Pradaxa killed my mother as well. If you know someone taking this drug you need to get them to stop taking it ! If only we had known then, these things I am just now finding out, What the drug makers didn't bother to say, My mother would still be alive and here with me today !!! I Miss You Mom

SHARON

January 25, 2012 at 3:29 pm

if you or anyone you know is on this drug...GET OFF IT ...I DO BELIEVE THAT THIS DRUG CONRIBUTED TO MY FATHERS DEATH 6 MONTHS AGO...EVEN THOUGH DOCTORS WILL NEVER ADMIT THIS

andrew

January 14, 2012 at 2:44 am

hi andrew i also was taking padaxa and was bleeding im on that drug now
"*" indicates required fields