Use of Medications During Pregnancy Increasing: Report
May 31, 2011
By: Staff Writers
An increasing number of women are taking prescription drugs during pregnancy, according to new research, despite limited information about the potential risk of birth defects for the child. 
In a study published by the American Journal of Obstetrics and Gynecology, researchers found that about 80% of all pregnant women in the United States reported taking prescription or over-the-counter drugs when they were pregnant, and 50% said they took at least one medication during the first trimester, when the unborn child is most sensitive to birth defect risks.
Due to medical testing ethics laws, most drugs approved for use in the U.S. are not tested on pregnant women before being sold to the public, so doctors and scientists often have limited information on what effect many drugs will have if taken during pregnancy. Generally, drugs linked to birth defect risks are discovered through post-market surveillance; meaning that problems begin to appear once the drug begins being used by the public.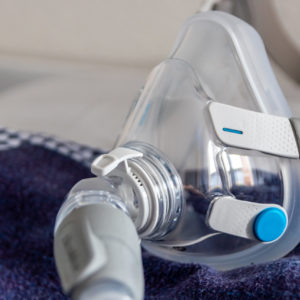 Did You Know?
Millions of Philips CPAP Machines Recalled
Philips DreamStation, CPAP and BiPAP machines sold in recent years may pose a risk of cancer, lung damage and other injuries.
Learn More
Researchers from Boston University, Harvard, the U.S. Centers for Disease Control and Prevention (CDC) and the National Center on Birth Defects and Developmental Disabilities looked at a number of studies that interviewed more than 30,000 women collectively about their use of medication during pregnancy. They found that over the last 30 years, the number of pregnant women who took at least one medication during the first trimester shot up 60%, and the number that used four or more drugs tripled. Now, about half of women in their first trimester of pregnancy take a prescription drug, and 80% of women take either a prescription or over-the-counter drug at some point during their pregnancy.
The researchers said the findings reinforced the need to determine birth defect and birth injury risks before the drugs are sold to the public.
Recently, concerns have grown about potential pregnancy risks associated with many popular drugs, which have been used by millions of pregnant women, including antidepressants like Zoloft, Paxil and Prozac, as well as anti-epileptic drugs like Topamax, Depakote and Tegretol.
In March, the FDA issued a drug safety communication about the risk of cleft lip or cleft palate from Topamax, a medication that was prescribed more than 30 million times between January 2007 and December 2010 for treatment of seizures, migraines or other conditions. More than six years after the drug was first introduced, the FDA determined that post-marketing data suggested infants born to women taking Topamax while pregnant had a 20 times greater prevalence of the oral birth defect.
A number of women who have given birth to children with a cleft lip or palate are considering a potential Topamax lawsuit against makers of the drug, alleging that they failed to adequately research the medication or issue prompt warnings once the risk of birth defects from Topamax became apparent.
Similar concerns have also been raised over drug makers' delayed warnings about the potential risk of birth defects from antidepressants, particularly those known as selective serotonin reuptake inhibitors (SSRIs), which are some of the most prescribed medications in the United States.
More than 800 families have filed a Paxil lawsuit against GlaxoSmithKline on behalf of children diagnosed with persistent pulmonary hypertension in newborns (PPHN) and other health problems, alleging that the drug maker failed to disclose information that was known about the risk of congenital heart defects from Paxil use during pregnancy. GlaxoSmithKline has reportedly reached birth defect settlement agreements in hundreds of Paxil cases.
In recent months, momentum has been growing for similar birth defect lawsuits over Zoloft, which is one of the most prescribed medications in the United States. A number of lawyers throughout the country have started advertising for potential Zoloft lawsuits, alleging that Pfizer failed to adequately warn about the potential side effects of Zoloft for unborn children.
Tags:
Antidepressant,
Birth Defect,
Birth Injury,
Cleft Palate and Lip,
Depakote,
Dilantin,
Epilepsy,
Epilepsy Drug,
Paxil,
Persistent Pulmonary Hypertension,
PPHN,
Tegretol,
Topamax,
Zoloft
Image Credit: |
Tammie

January 20, 2012 at 6:52 am

Can Dilantin or phenabartol cause kidney diease?
"*" indicates required fields