Certain Metals May Disrupt Hormones During Pregnancy: Study
January 05, 2021
By: Martha Garcia
A new study suggests exposure to certain metals during pregnancy may increase the risk of complications, including preterm birth or preeclampsia.
Exposure to metals like nickel or arsenic may disrupt a women's hormones during pregnancy, leading to long-term side effects for the mother and child, according to findings published last month in the journal Environment International by researchers from Rutgers University and the University of Michigan.
The study involved data on participants in the Puerto Rico Testsite for Exploring Contamination Threats (PROTECT); which is an ongoing prospective birth cohort studying environmental exposures in pregnant women and their children around the northern Karst zone, which includes urban and mountainous rural areas of Puerto Rico.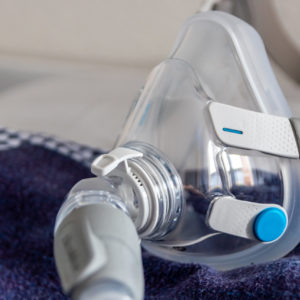 Did You Know?
Millions of Philips CPAP Machines Recalled
Philips DreamStation, CPAP and BiPAP machines sold in recent years may pose a risk of cancer, lung damage and other injuries.
Learn More
Samples of urine and blood were taken and pregnancy related data collected from more than 800 pregnant women at recruitment and follow-up visits. Researchers measured nine maternal hormones, including corticotropin-relating hormone (CRH), sex-hormone binding globulin (SHBG), estriol, progesterone, testosterone, thyroid-stimulating hormone, total triiodothyronine, total thyroxine, and free thyroxine.
A total of 16 metalloids were analyzed in urine and blood samples, including cobalt, lead, arsenic, and manganese.
Prior experimental and epidemiological studies suggest some metals are associated with adverse birth outcomes. Researchers in this latest study wanted to find evidence to support or disprove those conclusions.
According to the findings, elevated arsenic blood concentrations were significantly associated with increased levels in corticotropin-relating hormone (CRH) and decreased levels in testosterone. Elevated levels of cobalt, manganese, and lead were associated with small increases in sex-hormone binding globulin (SHBG), estriol, and progesterone levels. In addition, nickel blood concentrations were inversely associated with testosterone levels; meaning the higher the concentration, the lower the testosterone levels.
When elevated levels of metals are found in the body, hormones are often disrupted, increasing the risk of complications such as preeclampsia, preterm birth, and low birth weight, the researchers determined.
Disruptions in sex-steroid hormones during pregnancy are linked to inadequate fetal growth which leads to low birth weight. Low birth weight is linked to increased risk for chronic diseases, including obesity and breast cancer later in life.
The underlying mechanisms of how metals affect hormones are not fully understood, but researchers indicate endocrine disruption is a factor.
The research was conducted in Puerto Rico, which has one of the highest numbers of Superfund sites of any area in the United States. Superfund sites are areas of land with the most pollution by hazardous substances requiring a long-term response to clean up the contaminations. As of 2019, there are more than 1,300 Superfund sites in the U.S. with 48 additional sites proposed to be added to the list and 413 sites classified as cleaned up and removed from the original list.
Puerto Rico has 18 active sites which contribute to higher rates of exposure to toxic metals. Some speculate this is one of the reasons women in Puerto Rico have higher rates of preterm birth at 12% compared to 10% in the rest of the United States. Additionally, exposure to extreme weather events, like hurricanes and flooding, can elevate exposures to hazardous substances near Superfund sites.
"This disruption may depend on specific windows of exposure during pregnancy," the researchers concluded. "Additionally, some essential metal(loid)s such as manganese and cobalt may be contributors to adverse maternal and fetal outcomes. The study of metal(loid)s as endocrine disruptors is in the early stages of epidemiological research and future studies are needed to further investigate these associations."
"*" indicates required fields