Preemies Given Donor Milk Had Lower Risk of NEC, Better Growth Rates, Than Those Given Infant Formula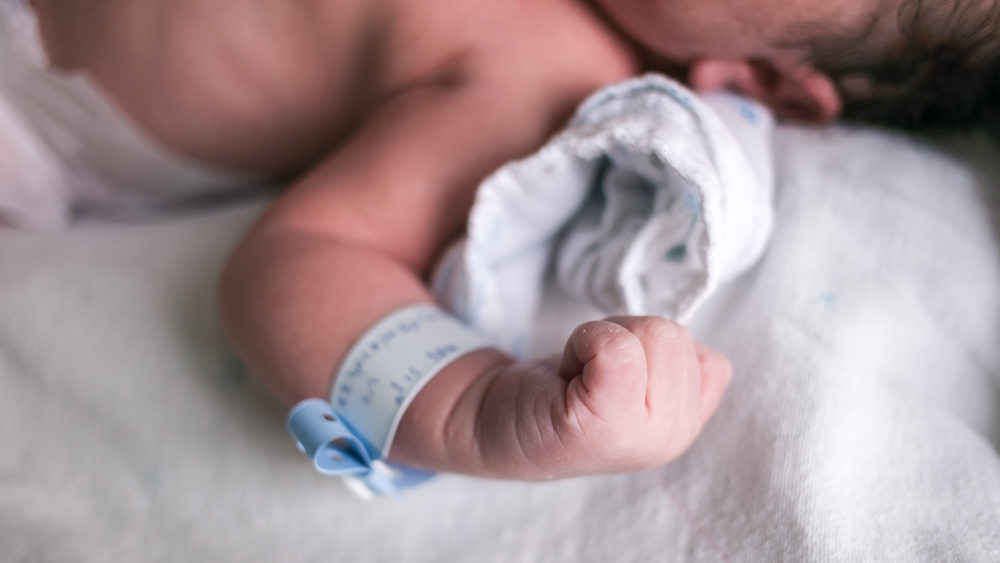 November 19, 2021
By: Irvin Jackson
Amid growing concerns about the risk of necrotizing enterocolitis (NEC) from Similac and Enfamil, the findings of a new study indicate it is better to feed premature infants breast milk from donors, rather than using cow's milk infant formula, indicating that it lowers the risk of the deadly gastrointestinal condition and may provide better growth rates for preemies.
Researchers from McMaster University in Ontario report that their findings, published late last month in the medical journal Pediatrics and Child Health, appear to confirm previous research that breast milk is preferable for preterm or low birth weight infants, because it reduces the risk of necrotizing enterocolitis (NEC).
Infants may develop NEC if the walls of underdeveloped intestines are invaded by bacteria, leading to destruction of the bowels. This often requires emergency surgery while the baby is still in the NICU, and can be fatal in many cases.
Although cow's milk infant formula products like Similac and Enfamil have been aggressively marketed in recent years for use among premature infants, mounting research has found infant formula may increase the risk of a NEC diagnosis for preemies, and health experts widely recommend breast milk instead of formula whenever possible.
In this latest study, researchers looked at whether pasteurized donor human milk (PDHM) worked as an alternative to formula for preterm and low birth weight infants when their own mother's breast milk was not available. They conducted a retrospective pre-post study which compared the medical records of 127 infants who received donor milk with 120 infants in a control group.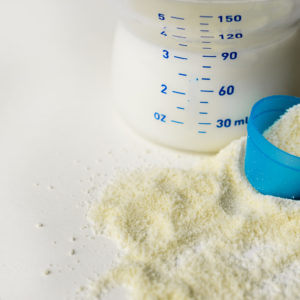 According to the findings, preterm and low birth weight infants given formula were three times as likely to be transferred to a neonatal intensive care unit (NICU) for suspected NEC than those given donor milk. Of those given formula, 8.9% were sent to NICU due to concerns over NEC, compared to only 3.1% of the breast milk group.
While there was no statistical difference in feeding intolerance rates, those given donor milk had a higher average daily weight gain but were more likely to receive additional calorie supplementation.
"The data from our community NICU support the current literature that infants who receive formula are at increased risk for transfer for suspected NEC compared to those who receive PDHM," the researchers determined. "However, in our centre, there appears to be no difference in rates of feeding intolerance, and neonates fed fortified PDHM appeared to have better growth rates. Results from this study can be used to guide the allocation of health care resources, and can be applied to other community centres."
The research appears to support similar findings of a study also published last month in the medical journal Nutrients, which found that breast milk was the "gold standard" for nutritional support during infancy, with antimicrobial and bioactive factors which helped prevent NEC.
Similac and Enfamil Lawsuits Over Failure to Disclose NEC Risks
Abbott Laboratories and Mead Johnson now face dozens of baby formula NEC lawsuits that have been brought by families nationwide, alleging that false and misleading information was provided to doctors, hospitals and consumers about the risks associated with the cow's milk products, especially among premature babies.
The Similac lawsuits and Enfamil lawsuits allege that the manufacturers knew or should have known about the increased risk of NEC for premature infants, yet continued to market and distribute the products without adequate warnings. As recently as 2016, Abbott advertised some Similac formulas as being specifically for premature and low birth-weight infants, the lawsuits note, despite the known dangers.
The families also claim the use of these formulas has displaced breast milk that infants would have otherwise received, robbing them of a primary defense against NEC, since studies have shown breast milk can serve as a protective measure.
Was your premature baby diagnosed with NEC?
Risk of this devastating condition was not adequately disclosed by manufacturers of Similac and Enfamil, according to lawsuits now being pursued
Contact A Lawyer
Ethaldreda

December 1, 2021 at 10:51 pm

I tried breastfeeding but my milk didn't come in and the nurses suggested to use pre-made bottles from the hospital. I was 38 weeks when he was born. I got to take him home with me when I what is discharged after Labor. He had an ear appointment at the hospital. One of the nurses noticed that his belly what is swollen. And I guess she must have been a new because the other head nurses shooed her a[Show More]I tried breastfeeding but my milk didn't come in and the nurses suggested to use pre-made bottles from the hospital. I was 38 weeks when he was born. I got to take him home with me when I what is discharged after Labor. He had an ear appointment at the hospital. One of the nurses noticed that his belly what is swollen. And I guess she must have been a new because the other head nurses shooed her away and I didn't see her after. The head nurses told me that I was being a paranoid parent when I kept calling in before he started puking green. Then I rushed him into the hospital in a place that kept calling me a paranoid parent and the place that told me to find a doctor while I was in the hospital. The nurses completely ignored the fact there could have been something wrong with him. And let me take him home and one of the girls knew he was sick and was pushed off to the side and I never seen her again. At that time and that your appointment could have been the moment that saved his life and I think the girl from I never saw again should have a big gold star and I wish I could tell her that. The nurses that told me to getba doctors appointment like it was nothing but a paranoid parent. I think they knew about the formula and my son happend to be a tester baby for their own knowledge. The nurses knew which boxes of formula they gave my son and what it was going to do and I believe it was done on purpose because they didnt treat him like they did the other babies in the hospital. He should have been treated like a premiere but they never even put a ancle monitor on him at birth like the others. They didnt tend to him much like the others maybe because he was a big baby I thought. But my mind had been made up since it happend. I couldnt get a lawyer to look into a malpractice suit because nobody likes to be involved with a dead baby suit. And people are right about we dont think clear because we become numb to everything and destroys us as parents thinking its our own fault somehow. I held my son His Whole Life. I wad his Mom his whole life. I wouldnt take back any second I had with him and thats what I force myself to believe. I dont like the fact I mentioned in the birth room that their was something wrong with the formula because I told the nurses about how the milk curtled and how it was different than anything other than what my girls sputum looked like. They said it wad normal. I tried breast feeding but wasnt able to produce anything but I gave it one hell of a go. I didnt use much formula because I wanted to breast feed. All I had was the stuff I made a complaint about. premade formula in big boxes of formula they used from the hospital or he might have got dehydrated is what the nurses advised. After his death i brought the formula strait to the hospital and told them about it. They said they knew which formula it was and they had already pulled them. The doctor said they already made phone calls to the manufacturers and it was being handled. This is back in march the year 2011. If I could have gotten someone to listen to me then. Maybe it would have saved other babies. But I couldnt get anyone to listen. Everyone kept telling me no one wanted to deal with a dead baby case.
"*" indicates required fields