Prempro Settlements to Result in $1.2B Payments for Breast Cancer: Report
June 20, 2012
By: Staff Writers
Pfizer is expected to pay a total of about $1.2 billion to settle lawsuits claiming that side effects of Prempro caused women to develop breast cancer. 
The drugmaker has already paid out $896 million to settle approximately 6,000 Prempro breast cancer lawsuits, and Pfizer has now set aside an additional $330 million to cover the remaining 4,000, according to a recent filing with the Securities and Exchange Commission (SEC).
The Prempro settlements come after six years of trials, in which several plaintiffs were awarded tens of millions of dollars, including punitive damages for the drug maker's actions in withholding information about the risk of breast cancer from Prempro.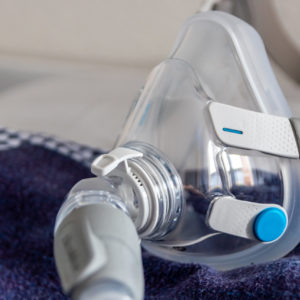 Did You Know?
Millions of Philips CPAP Machines Recalled
Philips DreamStation, CPAP and BiPAP machines sold in recent years may pose a risk of cancer, lung damage and other injuries.
Learn More
Commonly referred to as hormone replacement therapy (HRT), Prempro contains a combination of the drugs Provera and Premarin, which artificially boost hormone levels in women undergoing menopause due to surgery or in postmenopausal women. It was originally introduced by Wyeth, which was acquired by Pfizer in 2009.
About 10,000 women have filed a lawsuit after allegedly developing breast cancer from Prempro. In the litigation, 11 out of the 21 cases presented to a jury have resulted in a verdict in favor of the plaintiff.
In the early years those trials were against Wyeth, which originally developed Prempro, and Wyeth performed poorly in those cases. But in 2009 the company was acquired by Pfizer, which has won the last eight out of 10 trial verdicts.
If Pfizer is able to resolve all claims for the amount of money that has been set aside, each case will receive about $150,000 in compensation. However, some plaintiffs are likely to reject such offers, and Pfizer has noted that the remaining 4,000 claims may cost more to settle than the money set aside.
Most of the complaints were filed after a 2002 study by the National Institutes of Health found that women receiving HRT were at a higher risk of breast cancer, strokes and heart attacks. By that time, Prempro and other HRT drugs had been used by more than 6 million women.
Juanita

July 5, 2023 at 8:30 pm

Found out I had breast cancer stage three 2011 when the lawsuit was filed and I saw it online try to get a lawyer I was on it between 10 and 15 years and nobody seem to want to help me. I don't know if because of my color or what I would think somebody would jump at the chance, but nobody did anybody else have this problem?

Brenda M

June 18, 2023 at 10:33 am

Cancer

Michelle

May 29, 2023 at 9:54 pm

Prempro user diagnosed with breast cancer

Carolyn

May 13, 2023 at 3:35 pm

I took Prempro for 6 months in 2022. I am 71 yrs old with hot fkashes and heat intolerance. During my routine mammogram in January 2023, they found cancer. A biopsy confirmed invasive carcinoma. I have never had an abnormal mammogram before.

Judy

May 1, 2023 at 5:17 pm

I too was on Prempro for several years before developing breast cancer. The day of my positive diagnosis, my gynecologist called and said to stop taking it. I had a lumpectomy on my left breast ad have never felt the same about myself. I believe this contributed to my divorce. No one in my extended family as far back as we can go had breast cancer!

Elke

March 24, 2023 at 12:53 am

Im a victim of Prempro as well. I was diagnosed with breast cancer stage 2, in 2001 after the urging of my gynecologist that I must take this product to prevent a heart attack or stroke since my husband passed away due to a massive heart attack. I was on the product for 11 years. Is there a chance of a new class action law suit, since even today soo many people are still suffering that have not y[Show More]Im a victim of Prempro as well. I was diagnosed with breast cancer stage 2, in 2001 after the urging of my gynecologist that I must take this product to prevent a heart attack or stroke since my husband passed away due to a massive heart attack. I was on the product for 11 years. Is there a chance of a new class action law suit, since even today soo many people are still suffering that have not yet been compensated ?!

Lisa

November 29, 2022 at 8:51 pm

I developed breast cancer in 2006 after taking Premarin for about 12 years. Can I still sue?

Mike

November 26, 2022 at 10:53 am

My wife filed and no response is she elected for the lawsuit

Carole

August 22, 2022 at 11:39 am

One of my coworkers told me about Prempro and how it helped with her hot flashes. I discussed it with my OB/GYN and she prescribed Prempro to me in the late 1990's, which I took for several years. In 2008 I was diagnosed with Ductal Carcinoma and had two lumpectomy surgeries on left breast. A couple of years later, the coworker I mentioned, she also was diagnosed with breast cancer and had to hav[Show More]One of my coworkers told me about Prempro and how it helped with her hot flashes. I discussed it with my OB/GYN and she prescribed Prempro to me in the late 1990's, which I took for several years. In 2008 I was diagnosed with Ductal Carcinoma and had two lumpectomy surgeries on left breast. A couple of years later, the coworker I mentioned, she also was diagnosed with breast cancer and had to have a mastectomy. In 2019, I had to have a quadruple bypass heart surgery. In 2021, I was diagnosed with Lobular Cancer in right breast. This resulted in a Mastectomy of right breast in January of 2022.

Joyce

July 20, 2022 at 7:54 pm

1994 I was given Prempro, estrogen-progesterone. In 1998 I developed Aggressive Carcinoma cancer, right breast. I then had a radical modified mastectomy. Three months of Chemo. It changed my life, for the rest of my life. Thank you for taking the time to read this. Joyce

Angela

June 5, 2022 at 2:13 pm

I was diagnosed with breast cancer in 2017 after taking prempro. Diagnosed with bone cancer in 2019. I've had many surgeries since and live in constant pain. Thank you for the help.

Maria

April 26, 2022 at 5:04 pm

Currently have stage 2 breast cancer due to this medication please help me and my family!

Dean

April 18, 2022 at 9:22 am

Is it too late to file?

Maria

March 11, 2022 at 1:45 pm

I took Finasteride from 2019 unti March 2021. In November 2021 I was diagnosed with breast cancer. What can I do to receive compensation?

Cynthia

March 20, 2021 at 7:23 pm

I am reaching out to anyone who knows lawyers in Birmingham / Montgomery AL accepted clients through the ReLion Group, my mother signed up with these lawyers ad she met with these attorneys. however, before settlements could be paid our mother passed away, wh have not gotten any communications from these attorneys, and we need to reach out,

lawrence

July 31, 2020 at 11:59 am

My mother was on this HRT Treatment and she got breast cancer - she wasn't even informed by her GP of the potential cancerous side effects. This was over 20years who now. If only we had this info back then

Tammy

May 16, 2020 at 5:15 pm

I Started Premarin 2011 and never was told anything about risk, was diagnosed with Invasive Ductal Carcinoma Stage 1in 2016 at that time my Oncology's told me to stop immediately as was cause it I was 53 never smoked and had no family history of breast cancer, I had a Double Mastectomy 8 weeks after stop taken it, and have 19 surgery's in the past 3 years, In debt to my ears my credit and was su[Show More]I Started Premarin 2011 and never was told anything about risk, was diagnosed with Invasive Ductal Carcinoma Stage 1in 2016 at that time my Oncology's told me to stop immediately as was cause it I was 53 never smoked and had no family history of breast cancer, I had a Double Mastectomy 8 weeks after stop taken it, and have 19 surgery's in the past 3 years, In debt to my ears my credit and was suicidal and had to go threw years of counseling. I lost my home, jobs.

Nita

April 20, 2020 at 7:00 pm

2011 stage 3 cancer full removel left breast on prempro 10 -13 yrs plus Removel under arm 13 Lympnods

Stella

February 27, 2020 at 12:49 am

I took Premarin 0.625 and 0.125 for a time span of at least 10 years for post menopausal issues. My PCP prescribed it for hot flashes and other associated issues. I was diagnosed with breast cancer and had 2 surgeries within 60 days of each other. I was informed that Premarin was cancer food by my oncologist. I stopped taking it of course. There is no history of cancer anywhere in my family. I ha[Show More]I took Premarin 0.625 and 0.125 for a time span of at least 10 years for post menopausal issues. My PCP prescribed it for hot flashes and other associated issues. I was diagnosed with breast cancer and had 2 surgeries within 60 days of each other. I was informed that Premarin was cancer food by my oncologist. I stopped taking it of course. There is no history of cancer anywhere in my family. I have breast deformity and pain issues, permanent issues. I was a very active 70 year old. I had hysterectomy at 24 with one ovary left. My life will never be the same. I want them to pay for what we are going through!

patty

January 12, 2020 at 1:54 am

My mom took the HRT and was diagnosed with stage 4 breast cancer in 2001/2002. Trying to find information on how to get her involved in this suit because this cancer has devastated her health and her life.

Lenea

September 11, 2019 at 7:30 pm

LeneaS70 @ gmail. com Big fat sour onion's to Pfizer the manufacturer and supplier Prempro, and the doctors who prescribe it First of all for over ten years there has been tens of thousands of lawsuits connecting prempro to breast cancer, and hundreds of millions of dollars has been paid out, to its victims of this God awful medicine, when it's so Crystal Clear the problem this medication is cre[Show More]LeneaS70 @ gmail. com Big fat sour onion's to Pfizer the manufacturer and supplier Prempro, and the doctors who prescribe it First of all for over ten years there has been tens of thousands of lawsuits connecting prempro to breast cancer, and hundreds of millions of dollars has been paid out, to its victims of this God awful medicine, when it's so Crystal Clear the problem this medication is creating, how can it possibly still be on the market Please do your own research and make the best decision for your own Self -------------------------------------------------------------- ~~~ New problem concerning Prempro ~~~ Approximately 70% plus of women in the approximate age of 50 have fibroids in they uterus, and in many cases these are not a problem and they quit growing once a woman enters into menopause, creating no significant problem through their life There's a growing group of us that believe prempro is acting like a fertilizer and these fibroids are growing too extreme size, and forcing full hysterectomies We are in search of anyone who had a sonogram of there uterus prior to taking the medication Prempro manufactured by Pfizer Please -- anyone contact me through Facebook Messenger We are very confident this is the beginning of a class action suit Our prescription drugs in this world are severely broken

Karen

August 14, 2019 at 3:17 pm

I too was diagnosed in November of 2018 with Invasive Ductal Carcinoma Stage 1. I took Prempro for many years, at least 5. I have three sisters none of them took hormones none of them have cancer. I did not test positive for the so called cancer gene. Where do I stand with this as far as a lawsuit against the pharmaceutical company that made and distributed this drug?

Linda

February 2, 2019 at 9:09 pm

After taking Prempro for two years to help prevent osteoporosis, discovered I had stage 2 breast cancer. I opted to have a mastectomy, reconstruction surgery and chemo. I ended up having to have three surgeries. My sister was also on this drug at the same time, and she too got breast cancer. We are the first in our family to ever get this cancer. I now have metastasized breast cancer which has[Show More]After taking Prempro for two years to help prevent osteoporosis, discovered I had stage 2 breast cancer. I opted to have a mastectomy, reconstruction surgery and chemo. I ended up having to have three surgeries. My sister was also on this drug at the same time, and she too got breast cancer. We are the first in our family to ever get this cancer. I now have metastasized breast cancer which has gone to my bone and gave me fractures in my vertebrae. This has destroyed my life and also my sister, who unfortunately lost hers. I feel I should be compensated for this careless disregard of human life by the drug company.

Nadya

July 18, 2017 at 7:04 pm

2 months ago I was diagnosed with invasive ductal carcinoma stage One last month I went on surgery on my right breast. and now I need to go on going radiation, I took the genomic health test and it came positive which tells that the cancer will come back(Recurrence score results) that says that I have to worry for the rest of my life if I am going to live or not? that is a terrible feeling. I was[Show More]2 months ago I was diagnosed with invasive ductal carcinoma stage One last month I went on surgery on my right breast. and now I need to go on going radiation, I took the genomic health test and it came positive which tells that the cancer will come back(Recurrence score results) that says that I have to worry for the rest of my life if I am going to live or not? that is a terrible feeling. I was on hormone therapy and it was never mentioned not even once about the risk of breast cancer.

Fran

June 9, 2017 at 5:40 pm

I was given prim pro about 15 months ago by my doctor to treat my menopause and subsequently developed an aggressive type of Breast Cancer. I'm currently going through chemo therapies. Doctors tell me my cancer might have been caused by prim Pro. I wish never ever had taken this medication.

Susan Lanette

May 24, 2017 at 10:29 am

I took prim pro for 5 to 6 years and ended up getting breast cancer and had no history of breast cancer in my family and my doctor told me it might have been caused by this medication

Sandi

October 24, 2016 at 8:12 pm

I too have been on many different HRT treatments. I took these around 10 years ago, after taking them I have had 2 different skin cancers and 9 years ago I had breast cancer I had all the treatments. I had to be away from my home and go through this by my self because treatment were not available where I lived. But I thought this way I would get rid of it for good. Be able to rise my boys and see [Show More]I too have been on many different HRT treatments. I took these around 10 years ago, after taking them I have had 2 different skin cancers and 9 years ago I had breast cancer I had all the treatments. I had to be away from my home and go through this by my self because treatment were not available where I lived. But I thought this way I would get rid of it for good. Be able to rise my boys and see my grandchildren grow up. Not true because here I go again, last week I had my Mammo and have been called back for more tests. We all know what that means. Never thought of this all being from meds a doctor gave me to make things better. HRT the give that keep giving.

Patricia

October 16, 2016 at 2:14 am

Took prempro for 5years maybe more. Probably stopped in 2006. Not sure of dates. I have gerd. Heart attach 2014. Lobular breast cancer rt breast Feb 2016. Had lumpectomy but biopsy showed more cancer and was told i needed mastectomy. Had that two weeks later. I am undergoing breast reconstruction now. Last surgery is Oct 25 2016. I have thought about prempro and my cancer. I took it for man[Show More]Took prempro for 5years maybe more. Probably stopped in 2006. Not sure of dates. I have gerd. Heart attach 2014. Lobular breast cancer rt breast Feb 2016. Had lumpectomy but biopsy showed more cancer and was told i needed mastectomy. Had that two weeks later. I am undergoing breast reconstruction now. Last surgery is Oct 25 2016. I have thought about prempro and my cancer. I took it for many years and at the time I couldn't live without it. It helped me get through Menopause. Now i take arimedex.

marsha

June 16, 2016 at 7:46 am

I was told in 2012 i hadbreast cancer. I was told. It wasbecause of the hormones i had taken itook prempro. And was not told it would. Causebreast cancer i think they should pay for not warning us about this

kathy

February 11, 2015 at 4:04 pm

I need to know if I qualify for inclusion on these lawsuits. I was on prempro 1998 to 1999> I was diagnosed with breast cancer in January of 2001, and had surgery in February 2001. I did not know that this lawsuit was ongoing, and I feel as though I should be included. My oncologist had told me that I should never been on the hormone replacement drugs.

Jacquelyn

September 18, 2014 at 6:31 am

I taken prempro for more than 3-4 years and now I've been diagnosed with breast cancer can someone tell me if I can be included in theses siuts?

Rosemary

June 24, 2014 at 6:45 pm

Diagnosed with invasive breast cancer in 2013. Never was warned about getting it from prempro.

DONNA

May 12, 2014 at 10:42 pm

I was given Prempro ten years ago and wasnt asked if I take medicine for a thyroid condition and I have been diagnosed with Lichen Scerlosis which amazingly I acquired right after the use of Prempro, I itch constantly everyday on my vagina, it is terrible, I get ulcerative sores, cant have sex anymore, it is terrible, no relief at all from anything I have tried.

Faith

February 7, 2014 at 11:03 pm

I am the middle of 3 sisters and am also the only one who took Prempro and the only one who has had breast cancer. I had the chemo and the radiation.......ugly experiences both. I am thankful to be a survivor but wonder why pharmecutical companies can continue to produce and market these drugs that have negative side effects that outweigh any benefit from the drug. I've really started questioning [Show More]I am the middle of 3 sisters and am also the only one who took Prempro and the only one who has had breast cancer. I had the chemo and the radiation.......ugly experiences both. I am thankful to be a survivor but wonder why pharmecutical companies can continue to produce and market these drugs that have negative side effects that outweigh any benefit from the drug. I've really started questioning and researching everything the doctors offer at this point!

Louie

October 23, 2013 at 7:45 pm

It shouldn't matter long you were on the evil drug. If you got cancer they should pay.

Sharon

October 31, 2012 at 3:20 pm

I have had four surgeries on my right breast - nothing left there but skin. Surgeon refused to remove the breast after the third surgery - said still a good breast. As a result of the radiation, developed acid reflux. Lost 30 pounds in 1 year - only 138 to begin with. Tried to take the Arimidex, but could hardly walk down the halls. Put on Tamoxifen, developed suicidal thoughts. Was a fairly[Show More]I have had four surgeries on my right breast - nothing left there but skin. Surgeon refused to remove the breast after the third surgery - said still a good breast. As a result of the radiation, developed acid reflux. Lost 30 pounds in 1 year - only 138 to begin with. Tried to take the Arimidex, but could hardly walk down the halls. Put on Tamoxifen, developed suicidal thoughts. Was a fairly health person before this all developed. Only pill I ever took was the HRT. Have an older sister and two younger sisters, who never took HRT and they don't have breast cancer. None in my family at all. When are these companies going to start taking care of the people they destroy?

Dee

August 8, 2012 at 5:23 am

I took Prempro and etc., for more than 5-years. When I found out about its side affect in 2003, I voluntarily stopped taking it. In August 2004, I was diagnosed with ductal-breast cancer. After my mastectomy, I refused to take Tomaxafin, too. Whereas, I am the ONLY female in my family who has breast cancer. Hopefully, these pharmaceutal companies will stop playing Russian Roulette with peopl[Show More]I took Prempro and etc., for more than 5-years. When I found out about its side affect in 2003, I voluntarily stopped taking it. In August 2004, I was diagnosed with ductal-breast cancer. After my mastectomy, I refused to take Tomaxafin, too. Whereas, I am the ONLY female in my family who has breast cancer. Hopefully, these pharmaceutal companies will stop playing Russian Roulette with people lives and the court system. Because they are guilty: Pay up and Shut up!!! What is greater than destroying a person's health or life. Regardless, CANCER is a death sentence: PERIOD!!!

Dian

July 11, 2012 at 5:59 pm

invasive ductal carcinoma stage two, 6 months of chemo, radiation and breast removal
"*" indicates required fields