Cuisinart Pressure Cooker Lawsuit Filed After Explosion
January 08, 2021
By: Russell Maas
A product liability lawsuit has been filed over a Cuisinart pressure cooker explosion, indicating that a California consumer suffered serious and substantial burns due to an allegedly dangerous and defective design.
The complaint (PDF) was filed by Gary Smith in the United States District Court for the Central District of California on December 30, alleging that the manufacturer, Conair Corporation, falsely advertised its Cuisinart Electric Pressure Cooker Model CPC-600 as being safe and impossible to open while the contents are under pressure.
The Cuisinart electric pressure cooker contained inadequate safety designs, according to the lawsuit, which alleged that it allows consumers to remove the lid while the cooker is still under pressure.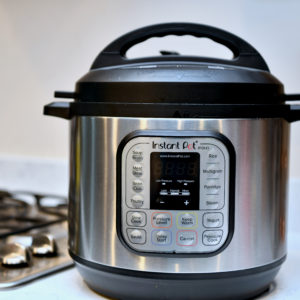 Smith indicates that while using the Cuisinart pressure cooker according to the instructions on January 6, 2019, he was able to remove the lid while the device retained pressure, causing the built-up pressure, heat and steam to eject the boiling contents on to him, resulting in severe burns to Smiths chest, wrist and hands.
Smith alleges the manufacturer knowingly designed, marketed and sold its Cuisinart Electric Pressure Cooker Model CPC-600, with false misrepresentations that the lid could not be removed while the cookers contents were still under pressure. The complaint accuses the manufacturer of placing profits over consumer safety, leaving thousands of consumers subject to increased risk of bodily harm and severe burn injuries.
"Defendant's pressure cookers possess defects that make them unreasonably dangerous for their intended use by consumers because the lid can be rotated and opened while the unit remains pressurized," Smith's lawsuit states. "Further, defendant's representations about 'safety' are not just misleading, they are flatly wrong, and put innocent consumers like Plaintiff directly in harm's way."
Pressure Cooker Explosion Problems
The allegations raised in the lawsuit mirror those of similar pressure cooker lawsuits filed against NuWave, Tristar Products, Inc., and Sunbeam Products Inc., in which consumers were severely burned and disfigured due to defective pressure cooker locking lids and inaccurate claims that the lids may not be removed while the contents are under pressure.
Pressure cookers are designed to allow the contents to reach temperatures over 250 degrees, with massive amounts of pressure built-up inside that can be extremely dangerous if the device is used incorrectly or poorly designed.
The U.S. Consumer Product Safety Commission (CPSC) has issued several pressure cooker recalls over the last several years due to the due to the ability for the lids of the cookers to open prematurely while contents are under pressure, allowing hot contents to be expelled and causing a scald or burn injury to individuals in the immediate area.
The most common pressure cooker injuries are burns that range from first to third degree and typically cover a large percentage of a person's body. These types of burn injuries can leave patients prone to infections and sometimes requiring amputations.
Other injuries commonly reported include electrocutions, spills and explosions which are often the result of the pressure cooker overheating or containing a defective or leaking seal.
"*" indicates required fields