Pressure Washer and Air Compressor Recall Reannounced
October 07, 2009
By: AboutLawsuits
The U.S. Consumer Product Safety Commission (CPSC) has reannounced a recall of about 700,000 air compressors and pressure washers that were first recalled three years ago, as consumers continue to report injuries.
In December 2006, DeVilbiss Air Power Company issued a recall for Pressure Washers and Air Compressors sold under the brand names Delta, Excell, Porter-Cable, Pressure-Wave and Water Driver. At the time of the recall, the company reported that at least 26 people had suffered injuries as a result of a defective part that can burst, posing a laceration or fracture hazard.
Three years later, the total number of injury reports has grown to more than 100, leading to another statement about the air compressor and pressure washer recall to inform consumers that they should stop using the recalled products.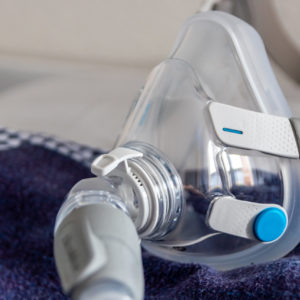 Did You Know?
Millions of Philips CPAP Machines Recalled
Philips DreamStation, CPAP and BiPAP machines sold in recent years may pose a risk of cancer, lung damage and other injuries.
Learn More
About 620,000 pressure washers and 72,000 air compressors are included in the recall. The products have pneumatic tires with defective plastic hubs that can burst. Reports of personal injury have included hand and finger fractures, as well as various lacerations.
The recalled pressure washers were sold under the brand names Delta (model numbers DTH2450, DTH2450-1, D2750H, D2400H-2, D2400H-3, D2700K-1, and DTT2450), Excell (model numbers XR2750-1, XR2600, XR2600-1, XR2600-2, XR2500-1), Porter-Cable (model numbers PCV2250-2, PC2525SP-1, PCE1700-3, PCH2401-1, PCK3030SP-1, PCV2500, PCH2800C, PCE1700-2, PCH2425-2), Pressure-Wave (model numbers PWH2500 and PWH2500K), and Water Driver (model number WHAB2627-1). The recall also included Porter-Cable air compressors with model numbers CFFR350B-1, C3151-1, C3551-1, and PTA51 Service Kit.
The brand, model numbers and manufacturing dates for the pressure washers can be found on a name plate on the rear of the engine base. The brand, model number and manufacturing date can be found on the air compressors on the front of the motor housing. Only the pressure washers and air compressors with plastic tire hubs and pneumatic tires are affected by the recall.
The recalled devices were manufactured between January 2004 and May 2006. The pressure washers were sold at home improvement and hardware stores nationwide between January 2004 and November 2005 for between $300 and $1,400, and the air compressors were sold between December 2004 and October 2006 for between $300 and $500.
The CPSC and DeVilbiss recommend that consumers immediately stop using these devices and contact DeVilbiss at (866) 323-9867 to obtain the location of the nearest service center for free replacement tires.
jerry

October 18, 2017 at 5:14 pm

A girlfriend purchased one of these pressure Washers xr2600. Has not been used much until just recently me and looks brand new except attire has blown and scared her and her child that was on that side pre bad

Jeff

October 24, 2016 at 4:35 pm

I have a Pressure Wave PWH2500 made in 2005. Tire rim shattered last week. Yep, sounded like a loud gunshot going off behind me. Called the number posted up top. It's answered by DeWalt. Lady said to take it to area DeWalt service center (she told me which was closest to my location). They replaced both tire/rim assemblies with foam-filled tires. Looks the same as previous tires. No more p[Show More]I have a Pressure Wave PWH2500 made in 2005. Tire rim shattered last week. Yep, sounded like a loud gunshot going off behind me. Called the number posted up top. It's answered by DeWalt. Lady said to take it to area DeWalt service center (she told me which was closest to my location). They replaced both tire/rim assemblies with foam-filled tires. Looks the same as previous tires. No more pneumatic. No charge.

Tom

October 8, 2016 at 3:26 am

I have a PWH2500 which I have had for several years. I have always had issues with it keeping air in the tires. I filed them today and about an hour later I heard something which sounded like a gun shot. The tire shot across the garage and the plastic as well. An hour later the other popped. Reading the posts I am glad I was not anywhere near it or anyone else. I will be calling to have them[Show More]I have a PWH2500 which I have had for several years. I have always had issues with it keeping air in the tires. I filed them today and about an hour later I heard something which sounded like a gun shot. The tire shot across the garage and the plastic as well. An hour later the other popped. Reading the posts I am glad I was not anywhere near it or anyone else. I will be calling to have them send me new parts.

Steve

June 21, 2016 at 12:09 am

Airing up my tire Saturday 6/18/2016 and rim exploded but missed me. Researching replacement tire when I saw this post. I will call the provided # and request replacement tires/rims for both side.

Jodi

September 7, 2015 at 2:16 pm

My husband was using our power washer this morning. Heard a very loud noise ran to window and smoke was rolling . You couldn't even see what was going on. The tire blew off the power washer and tipped over causing oil to leak. It was burning off causing the nasty smoke every where. The tire was a few feet away and the rim blew over 40 feet away. He was very lucky not to get hurt.

Bob

May 17, 2015 at 12:30 am

I have an Excell XR2600 1, and I was pressure washing my mother's house today. I was standing about eight feet away from the machine and all the sudden a loud pop , louder than the machine. I was hit by shards of plastic ricin my lower left leg. I looked at my leg, and a piece of plastic was in my leg. I am just glad I was not closer. I have had this pressure washer about ten years. Great pressure[Show More]I have an Excell XR2600 1, and I was pressure washing my mother's house today. I was standing about eight feet away from the machine and all the sudden a loud pop , louder than the machine. I was hit by shards of plastic ricin my lower left leg. I looked at my leg, and a piece of plastic was in my leg. I am just glad I was not closer. I have had this pressure washer about ten years. Great pressure washer.I am taking photos of my leg now.

Bryan

October 25, 2014 at 9:16 pm

I was borrowing my father's pressure washer today and the plastic wheel burst just like what is being noted above. I was at a complete loss as to what in the world happened and of course felt horrible since I was borrowing it. I just happened to come across this website and am very thankful because I at least now understand what happened. I will be calling the number on Monday to see what they [Show More]I was borrowing my father's pressure washer today and the plastic wheel burst just like what is being noted above. I was at a complete loss as to what in the world happened and of course felt horrible since I was borrowing it. I just happened to come across this website and am very thankful because I at least now understand what happened. I will be calling the number on Monday to see what they can do to help.

Charles

June 21, 2013 at 5:10 pm

Rim of wheel blew of breaking my thumb in two places, lacerating my hand in numerous places and injuring my whole hand so it no longer functions prperly. This is a very serious problem considering how many devices are out there. I found the tire and rim severl feet away up against the fence. The tire had less than 30 lbs when the rim blew off.

F. Eggleston

October 17, 2012 at 3:59 pm

I have a Excell Power Wave 2227CWB Pressure washer. The wheel rims are plastic but no cracking. Have they been recalled? I am also looking for a users manual. How do I get one online? Please reply on both questions.

Kirk

July 2, 2012 at 6:27 pm

While searching for a part for my Pressure Washer XR2600 I noticed that there was a recall for the plastic tire rims. I called the number as stated (866) 323-9867 and with out questions they kindly are shipping me new ones. I was lucky to not have the rims blow apart on me because I can not keep the air in my tires longer than 2 hours.

john

June 16, 2012 at 9:20 pm

Put just a few pounds of air and the rim exploded; however I was not injured. It was scary.

Steven

May 14, 2012 at 2:58 am

With just a few pounds of air the rim and tire exploded sending shards of plastic everywhere lacerating my face and breaking my finger in two places.

edqwin

April 14, 2012 at 5:21 am

While inflating tire, plastic rim split in half. Fortunately no injuries

Theodore

January 4, 2012 at 8:57 pm

The plastic rim blow apart after putting in only a couple of pounds of pressure. One section of the blown rim crossed my right index finger cutting it from the tip to past the middle joint down to the bone. The extensor tendon was servered and had to be surgically repaired.

Joseph

August 28, 2011 at 5:07 pm

I want to know if there was a recall on the Ring Radial Assembly d21258 on My model#Xr2600
"*" indicates required fields