Pretrial Schedule for Six Talcum Powder Bellwether Trial Cases Updated By MDL Judge
October 20, 2023
By: Irvin Jackson
After a lengthy delay in the litigation that resulted from two failed Johnson & Johnson bankruptcy filings, the U.S. District Judge presiding over all talcum powder lawsuits recently released a new pretrial schedule, which updates deadlines for a group of six cases that were previously selected for a series of bellwether trials.
The bellwether cases were selected several years ago, since they raised issues that were representative of allegations presented throughout tens of thousands of Baby Powder lawsuits and Shower-to-Shower lawsuits filed against Johnson & Johnson throughout the federal court system, each involving claims that asbestos particles in its talc-based products caused users to develop ovarian cancer, mesothelioma, and other injuries.
Shortly before the first bellwether trial was set to begin, Johnson & Johnson decided to initiate a controversial talcum powder bankruptcy scheme in 2021, as part of an attempt to force any settlement for the cases through the U.S. bankruptcy system. This led to a long delay in the litigation and prevented the federal bellwether cases from going before juries.
After a federal bankruptcy judge rejected the filings earlier this year, active pretrial proceedings have resume in the federal talcum powder MDL (multi-district litigation), allowing the Court to reset a number of pretrial deadlines. However, days after the updated order was issued, Johnson & Johnson executives made statements that suggest the company is now contemplating a third bankruptcy attempt, which may further delay the bellwether trials.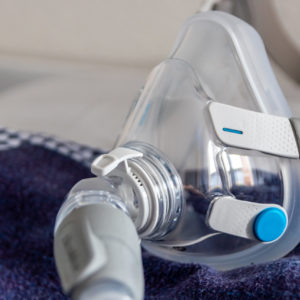 Did You Know?
Millions of Philips CPAP Machines Recalled
Philips DreamStation, CPAP and BiPAP machines sold in recent years may pose a risk of cancer, lung damage and other injuries.
Learn More
Six Talcum Powder Cases Selected for Bellwether Trials
Given similar questions of fact and law raised in complaints filed throughout the federal court system, coordinated pretrial proceedings were established for the talcum powder litigation in 2016, centralizing the cases before U.S. District Judge Freda Wolfson in the District of New Jersey.
Prior to the first bankruptcy filing, Judge Wolfson established a bellwether process, where a large group of representative claims went through pre-trial discovery and were then narrowed down to a group of six claims eligible for trial. However, since Judge Wolfson retired during the lengthy bankruptcy stay, management of the litigation was transferred to U.S. District Judge Michael A. Shipp.
After the first two bankruptcy attempts were rejected, Judge Shipp expressed his intentions to move the talcum powder cancer cases forward quickly in September, and last week a pretrial schedule (PDF) was released, which put the six bellwether cases back on track to go before juries.
One of the complaints, filed by Hillary Converse (PDF) of Connecticut, indicates she used Johnson's Baby Powder from 1962 until 2006. A year later, in September 2007, she was diagnosed with a talcum powder product injury.
Similarly, Anna Gallardo (PDF), of Missouri indicates, in another of the selected Stage Three lawsuits, that she used Baby Powder for 20 years, from 1968 to 1988, before receiving her diagnosis in July 2013.
Johnson's Baby Powder was also the product used by another of the bellwether plaintiffs, Carter Judkins (PDF), of New Hampshire, who used the talcum powder-based product from 1971 to 2003.
Tamara Newsome's complaint (PDF) indicates that the Maryland woman used Baby Powder from 1975 to 2015. Pasqualina Rausa (PDF), of Florida, used both Baby Powder and Shower-to-Shower from 1970 to 2018.
The sixth case is a wrongful death lawsuit filed by the family of Bernadine Tunson (PDF), of Louisiana. She died in 2017 after using both products since 1995.
The pretrial schedule calls for deposition of expert witnesses in these cases be completed by January 22, 2024, with depositions of Defendants' expert witnesses to be completed by April 15, 2024. Dispositive and Daubert motions are due by May 6.
After that process, plaintiffs will have to pick a case or cases that they want to serve as the first bellwether case. No date has yet been given for the start of the first trial.
While the outcome of these individual trials will not affect other cases, the verdicts are likely to have significant influence on the value of any talcum powder cancer settlement Johnson & Johnson may be required to pay to avoid the need for tens of thousands of cases to be remanded back to federal courts nationwide for trial in the coming years.
Johnson & Johnson Considering Third Talcum Powder Bankruptcy
In an earnings call to investors earlier this month, the lead attorney overseeing talcum powder litigation for Johnson & Johnson indicated the company hopes to file for a third bankruptcy in Texas, as part of a consensual resolution and settlement agreement.
The attorney, Erick Haas, told investors that it was working to secure an agreement with major law firms representing the majority of plaintiffs, before it files.
However, this time, according to an October 18 Bloomberg News report, the company plans to file in the federal bankruptcy court in Texas. The leniency of the Texas courts toward companies trying to file for bankruptcy, to avoid expensive tort litigation that they could easily afford, is why the tactic became known as the "Texas Two-Step."
Johnson & Johnson's previous attempts were shot down by federal judges in both federal and federal appeals courts, indicating that the bankruptcies had not been filed in "good faith", and that its subsidiary, LTL Management, created solely for talcum powder liability purposes, was in no immediate financial danger from the talcum powder lawsuits.
"*" indicates required fields